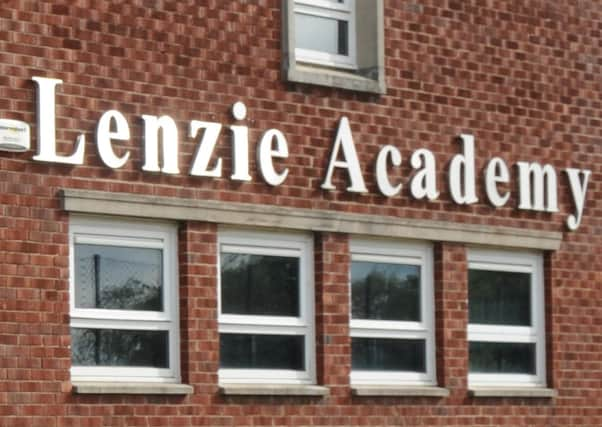 East Dunbartonshire Council chiefs said today they were investigating the offensive tweet posted from the school's physics department.
Local MP Amy Callaghan has also demanded answers.
One school student also told the Herald: "Many pupils have expressed their disgust at the matter."
The tweet, which mocked calls for people to show respect for tragic US citizen George Floyd, who died after a police officer knelt on his neck while he was handcuffed, has since been deleted.
It read: "#TakeTheKnee? Aye you can f*** right off". The entire account has now also been wiped from the social media site.
The council confirmed they have launched an investigation.
Depute Chief Executive, Education, People and Business, Ann Davie, said: "The nature of this post is absolutely abhorrent and a full investigation is underway."
The council has also alerted Police Scotland to the tweet.
The account, using the handle @LenziePhysics, states in its bio: "Lenzie Academy Physics Department, teaching you Physics whether you like it or not."
The handle also regularly featured on the secondary school's main Twitter account in posts spanning several years.
East Dunbartonshire MP Amy Callaghan tweeted yesterday (Thursday): I've been contacted by constituents regarding a tweet mocking #TakeTheKnee from an alleged @lenzieacad account.
"I've also received concerning student testimonies on their experience of racism.
"Let me be clear: discrimination & racial hatred have no place in our community.
I have written to @EDCouncil regarding this and also the headteacher of @lenzieacad to highlight these concerns.
"I will closely monitor the situation and respond directly to constituents who have emailed."
George Floyd, 46, died after he had been arrested by police officers in Minneapolis on May 25.
A shocking video showing him pinned down on the ground shows him begging for air, saying "please, I can't breathe" and "don't kill me".
Protests have since erupted across dozens of major cities in the US and the rest of the globe.