Popular Merchant City Irish bar spend nearly £20k soundproofing venue following two dozen noise complaints
Only one complaint has been made since a noise limiting device was installed in the bar
Watch more of our videos on Shots!
and live on Freeview channel 276
Visit Shots! now
The owners of an Irish bar in the Merchant City which received a "significant" number of noise complaints are investing in soundproofing measures in a bid to solve the problem.
Investigations have been carried out at Connolly's Irish Bar after noise issues were repeatedly raised with the council's licensing department.
A review of the Bell Street venue's premises licence was continued in June to allow tests to be completed, with acoustic consultant, Lindsay McIntyre, employed.
Archie MacIver, representing Connolly's, told the city's Licensing Board on Friday that between £15,000 and £20,000 was now being spent on work to reduce noise levels in the bar.
It will include stripping out the existing stage, panelling the rear wall and installing "soundproofing devices."
An "acoustic lobby" — "in essence another set of doors" — will be put in and the new stage will be made from "more effective, soundproof materials", Mr MacIver said.
Licensing officials revealed only one complaint has been received since a noise limiting device was installed in the bar in December.
Board members welcomed the progress but continued the hearing again to give licensing standards officials time to review a noise management plan, which has been produced for the bar.
A licensing official said there had previously been a "significant number of noise complaints" and, on two occasions, statutory notices were issued.
Since the hearing was originally continued, the acoustic consultant has worked with residents across the street, the official said, but neighbours above the bar have not responded to requests to engage in the process.
Mr MacIver said the investment shows "the owner of the property is putting his neck out here."
He pointed out the owner is "willing to spend a significant sum of money to deal with a problem which we can't clearly substantiate, certainly as far as upstairs is concerned, because we can't get access."
Monitoring equipment was installed in one property and, Mr MacIver said, there was "audible sound inside some of the rooms in his flat."
He added: "In particular a rhythmic sound coming from the stage in Connelly's when live events were taking place."
He said a noise limiting device had been put into the venue and "any artist performing in the premises has to play through that."
He added: "It has assisted with the normalisation of the amplified sound levels."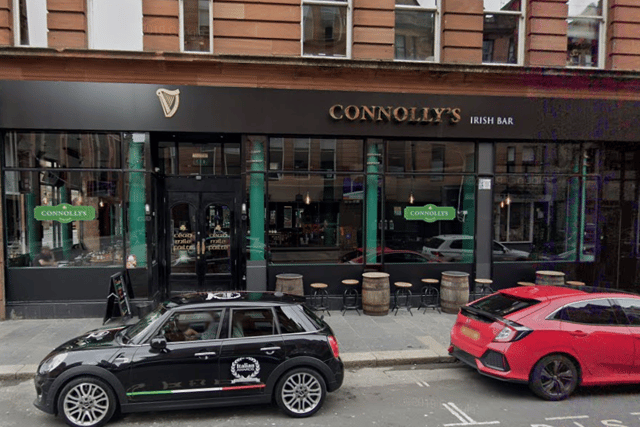 There have been 25 more complaints following the initial hearing, and on three occasions the noise was considered to be "excessive."
However, only one of those complaints was made since the noise limiting device was installed.
Mr MacIver said attempts to reach out to the upstairs neighbours had "fallen on deaf ears", but there had been talks with an architects office, in between the pub and the flats, which had been "extremely cooperative."
A study confirmed there was "amplified sound intermittently on the commercial premises" but "that these levels remained low."
Mr MacIver said the "dominant sound source that was identified was really street noise."
The noise management plan puts a "number of obligations" on management and staff, Mr MacIver said.
Councillor Alex Wilson said: "Obviously there were issues with noise prior to this, we can't skirt around that. Where we are now and where we were then, seems to be in a far better place."
He added he was "very disappointed that the people upstairs have not engaged in this process."
The board will reconsider the issue at a meeting in April, once the management plan has been reviewed.