Libraries across South Lanarkshire could close as council looks to make savings
Lesmahagow library is one of five that are being considered for closure by South Lanarkshire Council as it looks to balance its budget.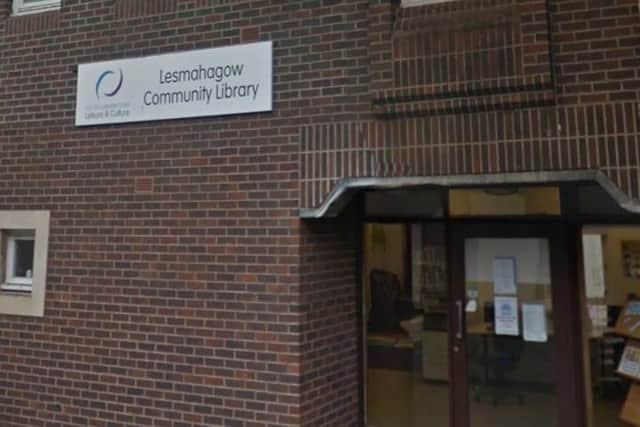 Following an assesment of attendance levels and alternative provision an option to save £134,000 by shutting the libraries in Halfway, Hillhouse, Bothwell, Burnbank and Lesmahagow was one of many savings options presented at a special meeting of the executive committee last month.
The opposition Labour group is particularly aggrieved about the potential loss of these libraries and is calling for action to put the service on a secure footing for the future.
Councillor Walter Brogan, said: "Community libraries are an important part of life in South Lanarkshire.
"We have already seen a number close as a result of the spending cuts imposed on the council. Now it's happening again and more libraries are in the firing line.
"For many of us, especially in communities poorly served by public transport or where there are areas of deprivation, the library is a hub for community activity.
"Whether it's Book Bug sessions for young families or a place to use a computer and apply for benefits, there is so much more to our libraries now than traditional book-lending.
"Labour councillors want to put our libraries on a secure footing for the future. We want to push back against austerity and help make community libraries viable.
"That's why we are calling on the council to take library closures off the table and lobby for a fair funding settlement that will help us invest in people's services again."
A council spokesperson said: "A working group has been set up to allow political leaders the opportunity to engage in cross-party discussions on the savings options.
"The council has continued to gather and feed back the views of local people and businesses. There is an easy-to-use survey and other ways local people can have their say, and we would encourage everyone to take part.
"These responses will subsequently be shared with all 64 elected members as they consider the options."