Crime has always been a facet of the city of Glasgow - some actions much more serious than others. We spoke with the Scottish Murders podcast to hear more about true crime stories and unsolved murders in Glasgow.
The Scottish Murders podcast was started in July of 2021 by Dawn with her sister Cole - who both presented the podcast featuring true crime stories from across Scotland. Since the podcast started, Dawn took over the leadership while her sister took a step back. In the year and a half the podcast has been active, Dawn has produced over 50 episodes of Scottish Murders - as well as focusing on new topics like miscarriages of justice.
Dawn has had a life-long interest in true crime, beginning with watching Taggart as a young girl. She decided to create the Scottish Murders podcast when she struggled to find any Scottish cases in the mostly American true crime podcasts and documentaries.
Dawn uses her platform to read through the cases, going by the facts and covering murders in Scotland, or the murder of Scottish people abroad.
Bible John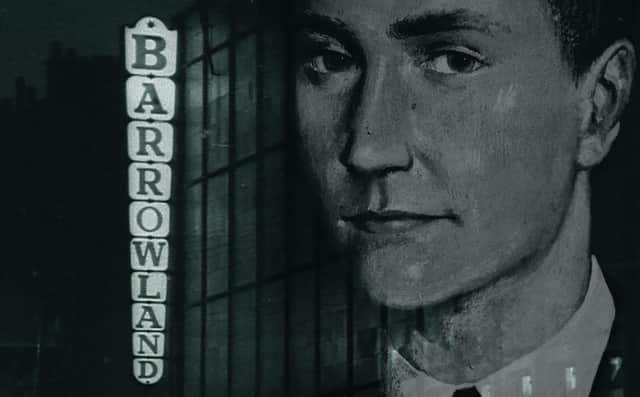 In the 1960s, Glasgow was experiencing a sharp ecominic decline with rising unemployment - an incredibly difficult time for the city. It was in this period that Bible John was active, where he took the lives of at least three women whom he all met at the Barrowland Ballroom.
Despite his identity being the subject of one of the largest manhunts in Scottish Criminal history, he was never found. Speaking about the unnamed killer, Dawn said:"Bible John took at least three victims at the Barrowland Ballroom - he's never been found, although people have had their suspicions, linking him to the likes of Angus Sinclair, Peter Tobin, or Peter Sutcliffe.
"I don't think it was any of those three men though - the modus operandi doesn't add up, one of the most disgusting things he did was leaving sanitary towels near their bodies exposed in public, which was his bit of power over them. It's unlikely that they'll ever catch him now. When I covered the case last year, somebody got in touch to tell me about a play called 'Dancing with the Devil' about Bible John - which is incredibly good, and is endorsed by one of the husbands of the victims."
James Griffiths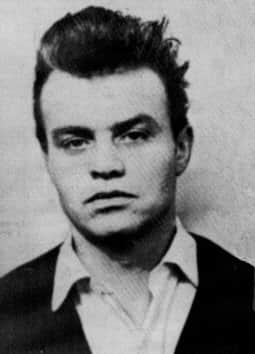 After killing a 72 year-old woman in Ayr in attempted home robbery in the summer of 1969, James would face off against police in an armed house siege, a pursuit through Glasgow, and an eventual fatal showdown with Police.
Originally from Rochdale in Lancashire, the career criminal went under the alias of James Douglas while living in Glasgow. Ten days after he had murdered an elderly woman in cold blood - he was found living in an attic flat at 14 Holyrood Crescent just off Great Western Road in Kelvinbridge.
Five Police officers knocked on the door, and were met with a hail of gunfire, injuring one Police officer who was promptly dragged out onto the street and to safety while James continued to shoot out of his attic window, injuring two pedestrians.
Dozens of Police officers would show up with rifles and revolvers and lay siege to the house - James would abscond out the back of the building to his car on Great Western Road, shooting at pedestrians and police along the way. He retrieved a bandolier of ammunition and began to run.
He ran through the back closes of the West End, eventually making his way to Henderson Street. Outside the Grapes Bar, Griffiths would acquire a Ford Anglia by shooting the driver through the side window with his shotgun - miraculiously he rolled out of the car and survived, while the killer drove off with his vehicle.
Griffiths would drive at high speed through the streets of Glasgow eventually crashing the car into a wall on Carnbroe Street near Possil Road. Still standing, he got out of the car, entered a pub and shot an elderly man drinking there before demanding a bottle of brandy.
After an argument with the pub landlord, he shot a few more rounds, thankfully hitting nobody - before exiting onto the street where he was tackled by a passerby who was subsequently wounded in the struggle. The gunman would jump into a lorry and then drive off before Police converged on the scene.
Griffiths would drop the lorry off on Kay Street near Springburn Road - where he would burst into an empty top-floor flat and begin firing indiscriminately at men, women, and children on the street below.
Shooting into a playground, a woman was injured while an eight year old got a wound in his stomach from the gunfire. At this point two police officers creeped up to the top-floor flat, pointed their revolver through the letterbox, and shot the gunman when he entered the hallway. He was fatally wounded despite being shot in the shoulder, as the bullet richoted off his shoulder bone and through his aorta.
On his hour and a half rampage James Griffiths killed one man, wounded one dectitive, and injured eleven men, women, and children on the streets of Glasgow - as well as the one woman he murdered 10 days prior.
He was the first man to be killed by a Police officer while in the execution of duty in Scotland.
Dawn speaking about the killer, said:"On a regular Monday morning - a quiet weekday morning like any other - James Griffiths terrorised the streets of Glasgow as he stole cars, and shot indiscriminately at pedestrians with a shotgun.
"Even at the time people thought Glasgow was wild, but nobody would have expected for that to have happened - although only one person died, a lot of people were shot and so many people were traumatised."
Betty Alexander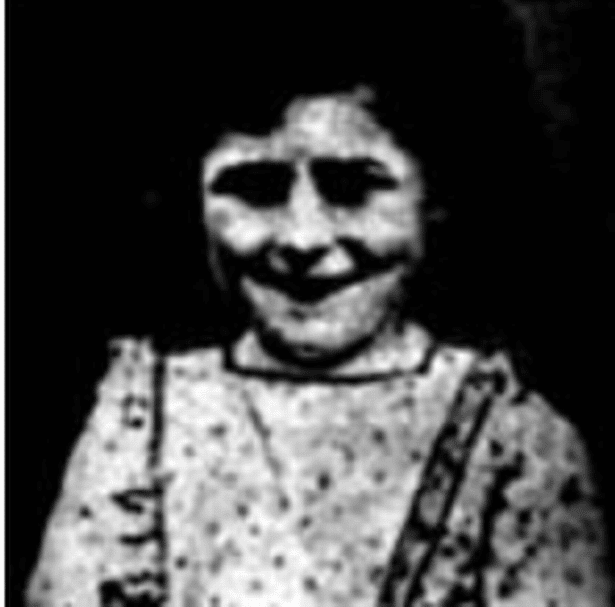 Betty Alexander was only four-years-old when she went missing after going out to play on a Tuesday afternoon in October 1952.
A few days later a cleaner found the young child's body on the back steps of the Buccleuch Lane Children's dispensary. It was one of Glasgow's, if not Scotland's, biggest criminal investigations - and yet it turned up no credible suspects.
Locals lined the streets as gossip spread, such a crime was unheard of at the time - reportedly they would stay there in to the night on Bucccleuch Street while officers dusted and finger-printed the crime-scene.
Less than a decade out from World War 2 and decades before any type of modern criminal forensics would be invented, the officers were limited in what they could find. Whereas now the police would have skin, hair and other mollecular evidence, the extent of the investigation was limited to finger-prints and giving a scrap of Betty's clothes to a dog called Skipper to trace the killer. No suspect was found.
The Police launched an appeal to fingerprint every man over the age of 17 in Garnethill to try and match with the fingerprint found on the scene - there were no matching sets of prints. Despite its failure, it was the first time that mass-fingerprinting was used to investigate a crime.
Speaking about the case of Betty Alexander, Dawn said:"The case of Betty Alexander is a tragic one - she disappeared without a trace before turning up dead a few days later on Buccleuch Street.
"Betty's death completely shocked the community that had never even heard of such a horrible crime, it was a close-knit community on the cusp of some really transient times, moving from smaller communities to much larger ones in the inner-city, which was really embelic in all the rumours that went around following the case.
"It's interesting to see how the detective work has changed so much, whereas back then they were fingerprinting and dusting off clues - whereas now they have so much more resources."