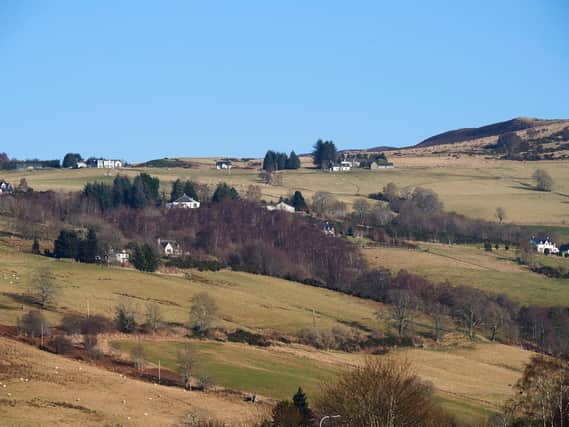 That's the message to owners and managers of land set out in a new Land Rights and Responsibilities Protocol published by the Scottish Land Commission, which aims to promote good stewardship and high standards of land management across Scotland.
It states that when significant change is being proposed for an urban or rural landscape, owners, managers and users of that land have an opportunity to shape and guide the change in a way that delivers mutual benefits and enhances land for future generations.
There are already many examples of good practice; many people with an interest in land make significant contributions to Scotland's economy and for public benefit through producing food, providing housing, creating employment or contributing to nature conservation.
The new protocol suggests that owners and managers should routinely consider whether there are opportunities to make more productive use of land or buildings. Among a number of recommendations, the Protocol suggests they also:
Actively consider the long-term impacts on the environment and on local communities, of decisions about land and buildings
Take action to reduce greenhouse gas emissions and review the impact of management on biodiversity
Consider creating publicly accessible green spaces, especially in areas where people live
Take action to ensure that property assets that are at risk of becoming surplus are maintained in a reasonable condition awaiting re-use.
The protocol also sets out that everyone who owns, manages or uses land – including members of the public – should act responsibly, demonstrate consideration for the interests of others, care for the environment, and be accountable for their actions.
Speaking about the new protocol Land Commissioner Sally Reynolds said: "Putting good stewardship at the heart of decision-making about land will take into account the long-term needs of local communities and contribute to better and more productive economic, social and environmental outcomes."