Janey Godley has apologised to fans after they were left terrified when she was seen struggling for breath during her live show in Glasgow on Sunday night.
The Scottish comedian, 62, who has terminal cancer, began to choke on stage at SEC Armadillo after going to take a sip of water.
Thankfully, her daughter Ashley Storrie, noticed that she was struggling to breathe and leapt onto stage to help.
Janey took to Twitter to reassure her worried fans that she had been fit to continue with the show after choking.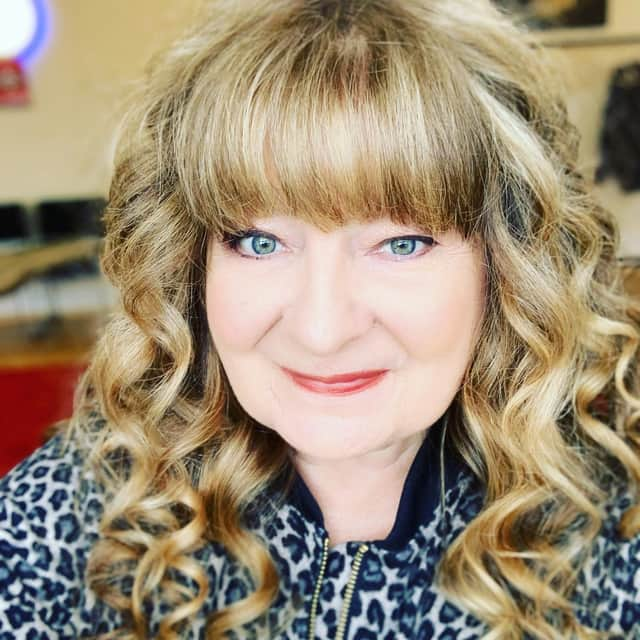 She tweeted: "Just when I was choking and thought I was dying onstage my daughter ran on, banged my back- checked I was alive and improvised in front of 3000 people until I got my breath back and we carried on with the show - Honey made her stage debut tonight as well - what a night! #secc"
Janey added: "Literally choked on water onstage and thought I was going to die - Audience were absolutely horrified and equally worried - I couldn't breathe and then @ashleystorrie ran on and banged my back and I got back on track so sorry I scared everyone"
Janey's daughter Ashley also took to social media to share her thoughts, tweeting: "Mum nearly choked to death on a sip of water, on stage, in front of thousands of people, I had to pat her back, ascertain if she was dying and also take the mic and do funny bits while she learned to breathe again".
Viral sensation, Janey Godley, was diagnosed with ovarian cancer in November 2021 and had a full hysterectomy in January 2022. The star appeared on Lorraine, the ITV daytime show, telling Lorraine Kelly she's unable to predict the remaining length of her lifetime.
Janey said: "Because of my cancer diagnosis this will be my last tour. I can't wait to laugh and not talk about my blood count."
The Scottish star revealed that her cancer had returned in a video shared on Instagram, but reassured fans that she would still be performing her Not Dead Yet tour and said she was the type to "die on her feet" and not on her knees.
While she is confident the dates will go ahead, she's also added that it "might be the last time" she performs live on stage.
Fans have taken to social media to praise her performance in Glasgow, which ended with the comedian receiving a standing ovation.
One fan said: "It was a fabulous night, all 3 of you should be really chuffed with yourselves for delivering a really funny show (apart from the choking, clearly not fun and very glad you're ok) x"
Another agreed [email protected] "Janey your show was amazing last night, I have not laughed so much in a long time, we had a fantastic time".
Fans were quick to compliment Janey's parenting skills too and comments flooded her feed in praise of her daughter:
"What an amazing woman your daughter is 👏👏 obviously takes after her amazing mum. Stars the two of you ⭐️⭐️," one commented.
Another posted: "Glad you're good and well done to your daughter x"