Lorraine Kelly has revealed that she was forced to miss her ITV daytime show on Wednesday after "suddenly" falling ill.
The TV presenter, 63, from Glasgow, was set to interview American singer Adam Lambert, before it was announced by Kate Garraway on Good Morning Britain that she would be replaced by another presenter.
Speaking alongside co-host Ed Balls, Kate said: "In almost a first in her 30-year-plus history on breakfast TV, she's actually gone home. She's not well."
The duo explained that Lorraine came into ITV studios but had to go home due to illness, as they expressed their well wishes instead of showing their usual teaser of what's coming up on Lorraine's show.
Ranvir Singh revealed that she had less than an hour to get ready and rush for the train after agreeing to step in to cover Lorraine's show.
"I'm quite proud of myself this morning. Anyway, we want Lorraine to be well - don't we?! But thanks so much to Kate and Ed there,"Ranvir said.
Lorraine Kelly took to Twitter to update her viewers about her health and was immediately flooded with kind messages wishing her a speedy recovery.
Lorraine tweeted: "When you have to be sent home from work early in the morning because you are suddenly attacked by a hideous bug and were looking forward to interviewing @adamlambert THAT! Beyond disappointed but imagine if I had infected him !!!!!!"
Adam responded, saying: "Please get well soon!!! Sending love!!!"
Fans reassured Lorraine that they "love" her interviews but want her to focus on feeling better.
One wrote: "Get well soon lorraine we all thinking of you .its not like you to go home like this after so many year's so we all know you really are feeling poorly ❤️. You done right thing..get well soon 🙏"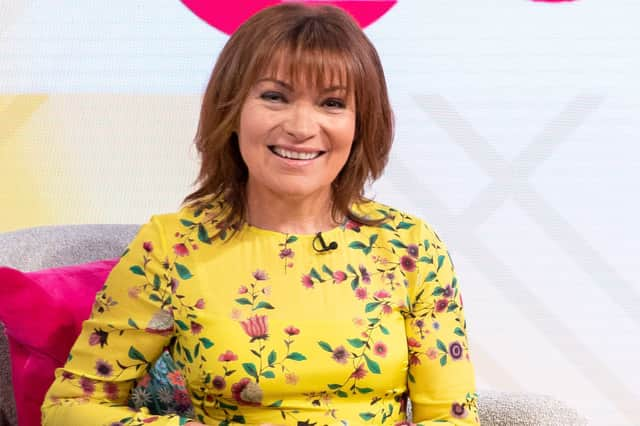 Another said: "Oh no! 😢 That IS disappointment indeed. He is amazing!!! But thank you for protecting @adamlambert 🙏 and hope you feel better soon."
A third added: "Oh no. How disappointing for you, and us. I love your interviews with Adam. I hope that get well soon. Hopefully you can interview him again at some point."