Meet Prince Ankit Love, the exiled Indian emperor standing in the Rutherglen and Hamilton West by-election
The exiled Indian Prince is standing in the Rutherglen and Hamilton West by-election - but who is he and what are his chances of winning?
Watch more of our videos on Shots! 
and live on Freeview channel 276
Visit Shots! now
Most high-profile elections have some off-the-wall candidates that will raise people's eyebrows, from the Monster Raving Loony Party to Count Binface – and the coming Rutherglen and Hamilton West by-election is no exception.
Theby-election has been billedas a straight fight between Scottish Labour candidate Michael Shanks and the SNP's Katy Loudon. But there are a total of 14 candidates vying to win this election, including Prince Ankit Love, who is described as the Maharaja of Jammu and Kashmir in India.
In a video message to STV Scotland Tonight, Prince Ankit said he wanted to tackle air pollution and would fight for peace and love. Prince Ankit Love is running as a candidate in the Rutherglen and Hamilton-West by-election.
Standing outside the Houses of Parliament in Westminster, he said: "I will fight against the air pollution pandemic, which kills seven million people a year, more than the Covid pandemic.
"I am fighting for justice, peace and love. I would be grateful if you would join me in this cause and vote for Prince Ankit Love and together we can unite England, unite the world, unite Scotland, and unite Great Britain."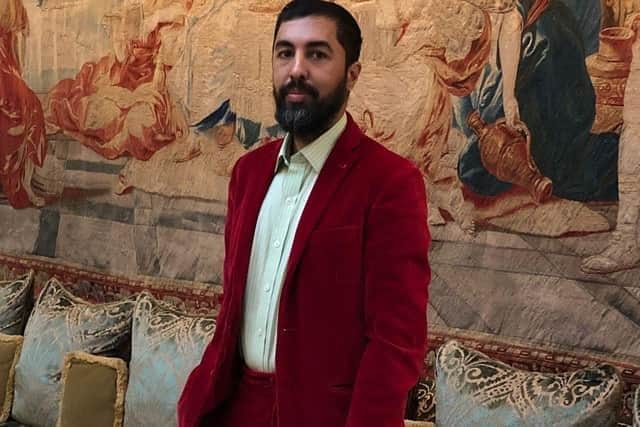 Interestingly enough he has a back-up plan should he fail in the Rutherglen and Hamilton West by-election – he is also hoping to take Nadine Dorries's old seat by standing in the Mid Bedfordshire by-election on October 19.
His Mid Bedfordshire election campaign is also focused on tackling air pollution. Prince Love previously stood against Sadiq Khan to be London mayor in 2016, saying he wanted to fight air pollution by banning cars from the capital, and on the by-election notice of poll it says he lives at an address in Queen's Park, London.
But what do we actually know about him? It turns out, not very much.
Business Insider India says he moved to the UK in 1989 for security reasons because of his family's political engagements, and then grew up in Surrey. It is understood he is the son of Jammu and Kashmir Nation Panthers Party member Bhim Singh and is an artist and filmmaker, having had a documentary and a short film premier at the 2012 Cannes Film Festival.
City AM claimed during the London mayoral election that he reclaimed the title of Emperor of Jammu and Kashmir in 2015 and claims to be the rightful emperor of the Indian state, and Kashmir Life describes him as living in exile in the UK.
Although in this by-election he is not listed as representing a party, HuffPost previously said Prince Love set up the One Love Party alongside Finn Grant in 2015 from a dorm room, intending to spread the message of peace for all mankind. The by-election takes place today, October 5 2023, with results expected to be announced by early tomorrow, Friday October 6, 2023.