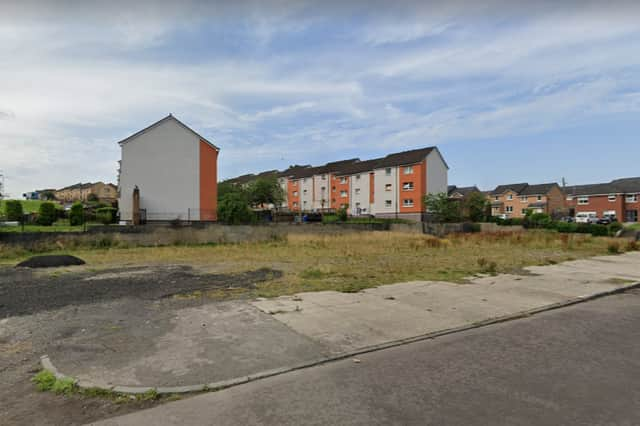 Glasgow City Council is being asked to give the green light to plans for the development on Holmbyre Terrace, on an empty plot of land.
The application states that the developer wants to provide a sustainable development and a retail unit, due to the distance residents face to reach current amenities.
It adds: "14 residential units, all 2 bedroom in scale and one shop are proposed. The residential units are arranged around two communal stairways accessed from Holmbyre Terrace and with access to the development's rear private amenity court. At the ground floor, two units are arranged either side of the shop, with 4 units (2 to a stairway) at the 1st to 3rd floors above."
The site has been vacant for around two decades, when the previous buildings, on the northern edge of the original central urban block, were demolished.