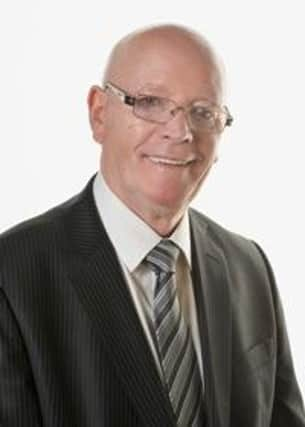 The sad news has sent shockwaves across all parties at Motherwell Civic Centre -and given councillors from across the board a chance to reflect on the contribution he made during his time of service.
First elected to the council in 2007 as an Independent member, Councillor McKendrick served with distinction on a significant number of committees These included Education and Families, Housing, Environmental Services and the Wishaw and District Local Area Partnership.
Councillor Jean Jones, Provost of North Lanarkshire, said: "I was very saddened to hear of the death of Councillor Robert McKendrick.
"Robert was a councillor who worked so hard for the people in the community he represented.
"He made a huge difference to the residents who needed his help and always stood up for them, and for what he thought was right.
"He often signed off his emails and letters with the phrase 'People Before Politics', and that really summed up his approach to his time as a councillor.
"He will be very fondly remembered by his fellow councillors and all our thoughts are with his family and friends."
The sad news has prompted other colleagues to say just how much they thought of the independent councillor for the Murdostoun Ward.
Leader of the SNP Group, Councillor Jordan Linden said: "I was deeply saddened to hear of the sudden passing of Councillor Robert McKendrick.
"Robert was a councillor with an unwavering commitment to representing local people in his Murdostoun ward.
"He was an Independent by name and by nature.
"My thoughts and that of my group are with Robert's wife Mary, and all of his family and friends at this sad time."
Ward colleague, SNP Councillor, Cameron McManus added: "It's with great sadness I heard of the passing of Councillor Robert McKendrick. "Robert was a hard working, dedicated councillor for our area, he always had time for everyone and was well known across all of North Lanarkshire. His passing is a great loss to us all."