Southside residents are calling on Glasgow City Council to implement traffic calming measures at a "road rage" hotspot which they claim suffers daily incidents.
A petition entitled 'Severe Traffic and Road Conditions' was submitted to the local authority last October on behalf of residents on Fernleigh Road with 30 signatures – 25 of which have been validated by the council.
It will be brought before members of the Wellbeing, Equality, Communities, Culture and Engagement (WECCE) committee later this week.
The petition requests immediate action to address the high level of traffic – which they say includes large articulated vehicles, speeding, congestion and illegal parking which leads to poor road conditions including potholes, daily road rage incidents, residents unable to get in and out of their driveways, increased noise and dangerous conditions for pedestrians and cyclists.
Residents have also raised concerns about the hazardous congestion at the junction of Kilmarnock Road and Fernleigh Road and are seeking a meeting with councillors and shareholders to see how the Glasgow City Council local transport strategy can assist in resolving these issues.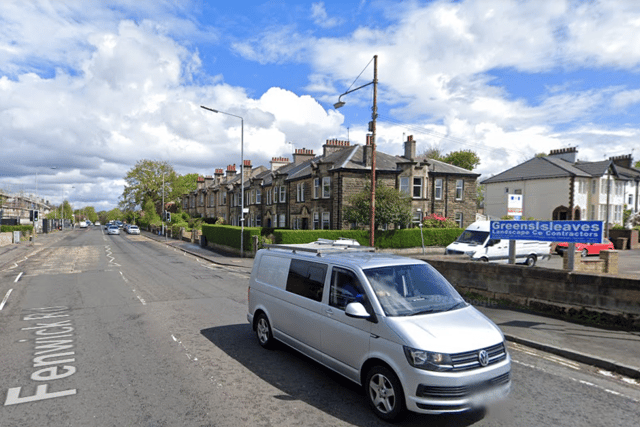 The local authority has received several requests for traffic calming measures in the area over the years. Councillor Sean Ferguson has met with some of the residents and understands their concerns.
Councillor Ferguson said: "I've had extensive email dialogue with the petitioners and met with several residents on the street for a walkabout late last year.
"I saw first hand for myself some of the issues they were complaining about and agreed that additional action needs to be taken to calm the traffic. I'll continue to make representations on their behalf by liaising with the appropriate personnel at the council."
A report being presented to the WECCE highlights that the council has committed to a citywide mandatory 20mph speed limit by 2030 and if approved will undertake its implementation in line with the Scottish Government guidance.
A safety assessment has also been carried out which suggests traffic speeds are low on Fernleigh Road with no recorded incidents and the local authority has no plans to introduce traffic calming or speed reduction measures.
Vehicle activated speed signs were previously installed following initial enquiries in 2018 and the most recent traffic survey identified that the volume of traffic has increased as a result of Scottish Water works in Braidholm Road.
To try and reduce the additional through traffic, council officers have been in dialogue with Scottish Water and they have agreed to strengthen the diversion signs next to Fernleigh Road. The council will continue to monitor the traffic flow and conditions.