Health suites at Glasgow Club venues across the city will not be reopened as part of plans to save just over £1 million — but a Conservative councillor is calling for the decision to be reversed.
The facilities, which include saunas and steam rooms, were forced to close during the pandemic and have not been used since.
When setting the city council's budget for 2023 to 2024 last week, SNP councillors agreed to not reopen health suites, with Glasgow Club Gorbals, Tollcross, Bellahouston, Springburn, Maryhill, North Woodside, Easterhouse Pool, Drumchapel Pool and Castlemilk Pool affected.
Councillor Thomas Kerr, the Conservative group leader, said the closure of the suite in Tollcross is a "devastating blow" for his constituents. He wants the move to be reconsidered.
However, an SNP group spokesman said Councillor Kerr's "concern for his community did not extend to actually proposing anything in the budget".
Labour, Greens and the Conservatives did not present alternative budget options as they said they couldn't support cuts, with the council facing a £49m shortfall.
Councillor Kerr said the council should have been looking to build on the legacy of the Commonwealth Games, when Tollcross Swimming Centre "played a hugely important role."
"This is the brutal reality of savage cuts being passed by the SNP-Green government to our council," he added.
"I know how much my constituents value the Tollcross Health Suite.
"They see it as a vital asset for the community and a place to improve people's mental wellbeing. The health suite is worth fighting for and I will be doing just that in a bid to ensure it can remain open for my constituents and the whole of the city.
"Our community deserves better than these continuous cuts."
In response, the SNP spokesman said the council is dealing with "the fallout from his [Councillor Kerr] party's disastrous Brexit and the billions their economic incompetence has cost us all."
"So instead of shouting after the fact he might consider doing his job in the future," the spokesman added.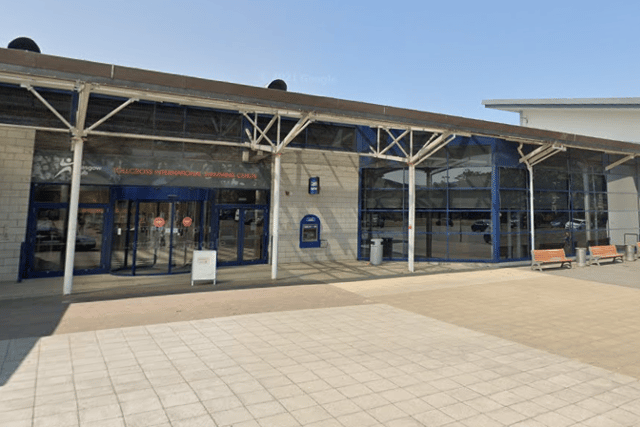 As well as not reopening the health suites, five swimming pools will operate on "fixed single shifts" to contribute to a total saving of £1.08 million in 2023 to 2024.
Glasgow Life, which runs leisure venues for the council, said Easterhouse, Pollok, North Woodside, Castlemilk and Drumchapel swimming pools are due to reopen this summer after refurbishment and will be open five days a week.
Whitehill Pool will move to two shifts "as recruitment allows."
A Glasgow Life spokeswoman added the arms-length organisation has been "asked to make around £7.1 million savings this financial year".
"The plans agreed ensure we will not close any venues," she said. "Wherever possible we identified ways of making savings by reducing, rather than losing, Glasgow Life programmes and activity."