Still Game's Gavin Mitchell on Glasgow council cuts: ' it will have a huge effect on people's knowledge and future.'
Gavin Mitchell - who will be recognisable as Bobby the Barman from Still Game - spoke to GlasgowWorld about the recent Mitchell Library cut
Watch more of our videos on Shots!
and live on Freeview channel 276
Visit Shots! now
Gavin Mitchell, of Still Game fame, spoke to us today about the recent cuts taken by Glasgow City Council and how they will impact education and public services in the most deprived areas of Glasgow.
A tense meeting held last week saw Labour party councillors and politicians protest outside the City Chambers rather than engage with the summit looking to slash the City Councils budget.
The council hopes that measures taken will help plug the £49m budget gap in funding for Glasgow following a drop in money that comes from the Scottish Government. One of the cuts will see the Mitchell Library reduce its opening hours from 60 to 54 hours per week which the Council hope will save £115,000.
Gavin, who played the ever-popular role of Bobby the Barman in Scotland's sitcom, has campaigned tirelessly to save libraries in communities like Maryhill through the 'Save Glasgow Libraries' campaign that ran throughout the Covid-19 pandemic.
The protest group rose up to save their libraries after they failed to reopen post-lockdown.
Following countless hours of protesting both in-person and online, the pressure group saw a win, when after appealing to the Scottish Government in Holyrood - they secured funding for the reopening of libraries at Maryhill, Whiteinch, Barmulloch and the Couper Institute in Cathcart.
Gavin Mitchell spoke to GlasgowWorld about the cuts, in particular the hit Mitchell Library is going to take from the reduction in hours, he said: "We found during our Covid campaign to save the libraries, they hit out at a lot of the most deprived areas.
"A lot of people think the libraries are safe now but they're not, they're under probation over the next couple of years so they can monitor foot fall.
"Now we're seeing the Mitchell itself being hit, and most people seem to think that it's only a couple hours of difference for huge savings - but it's not just auld Margaret who can't get a Mills and Boone book on a Sunday.
"Cutting the hours at the Mitchell means folk won't have access to computers, or wifi, or a study space. It's especially difficult to understand the cut at the moment, given the Council's focus on 'warm spaces'.
"It's more than just a library, it's a hub for Glaswegians to read and meet, it's a place for human interaction and contact - and as dramatic as it sounds - such a seemingly minor comeback will have a huge effect on people's dreams, knowledge and future.
"I understand the cuts, it's difficult times for sure, but where does all this money from the paid events go? Like when Glasgow Life put on the European Finals Game on at Glasgow Green in the middle of the pandemic.
"The arts aren't valued in Scotland, they're under threat and they're not well protected at all. If we don't protect these things we're going to lose them completely.
"Libraries are far, far more important than just picking up a book. It's a meeting space for community, family and support groups.
"Especially the Mitchell, for thinks like researching family history - it's affecting the young people's access to knowledge, education, and a future."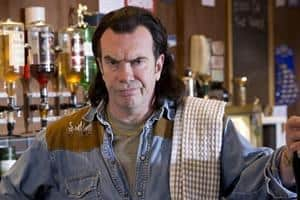 At a glance, the funding cuts from Thursday's Council budget meeting are as follows:
Council Tax to rise by 5 per cent
Tramway to reduce opening hours to save £73,000
Kelvingrove Bandstand week of free events funding pulled equivalent to £33,000
Reduce museum learning and engagement to save £338,000
Mitchell Library to reduce opening hours from 60 to 54 hours per week to save £115,000
Cut swimming pool hours and not reopen health suites in Glasgow Club venues to save £1.08m
Cut sport and physical development programmes to save £475,000
Reinstate Glasgow Life service fee to raise £3.5m
A review of education resources excluding teachers to save £1.4m
Gavin Mitchell went on to speak about further cuts across Glasgow Life services, he said: "Lots of Glasgow Life's venues are free, which is great, the boxes for donations at places like Kelvingrove are a wonderful thing, and I think that should be the standard for the Botanics.
"But to actually charge people to walk in a circle and look at at some koi carp is a bit of a disgrace.
"A lot of what we're seeing know I believe is down to the mismanagement of the Council and Glasgow Life - as well as the long-term damage that was left behind by previous Council.
"That's clear if you take a look at green jewels of Glasgow, places like the People's Palace and Winter Gardens to be left in the decimated state that they're in, costing millions in repairs.
"It's always a case of 'find the lady' - at least that was my experience demonstrating every week at Maryhill Library - Glasgow City Council blames Glasgow Life, and Glasgow Life blames Glasgow City Council - but the buck has to stop somewhere.
"Glasgow is a mess at the moment, you just need to walk into the city centre to see that - people are losing their civic pride.
"The argument always is; 'we just don't have money for these things' - but we need to be prioritising the things that do matter and looking after them, spaces like our libraries.
"I don't see the revenue uptake in suddenly charging people to walk in the palace at the Botanic Gardens, it's negligible, there are far more important areas to be looked at.
"It's short-term thinking for long-term goals - looking after the community centres and libraries in deprived areas, investing in young people's education, as well as their physical and mental health - that's where the future of our city is going to be."
Despite the recent cut to Mitchell Libraries, Glasgow City Council leader Susan Aitken said in November of 2021 following the reopening of the at-risk libraries:"We have always understood how important libraries are in their communities – and that is reflected in the financial guarantee the council extended to Glasgow Life to ensure more of these valued venues were able to open sooner, after being closed by the pandemic.
"The council committed to explore any possible option to make sure every library is able to reopen – and the city made a strong case for this very welcome additional funding, which will make that possible.
"We need to be clear that Maryhill and Whiteinch libraries both still need substantial capital investment for the future - but I am looking forward to all of Glasgow's libraries welcoming people back through their doors."