The Pointless singer performed his latest hit on the BBC show before sitting down with the other guests, including Jamie Dornan, who he gave a hug.
Lewis Capaldi, 26, from Glasgow, was in his usual high spirits as he joked around and made filthy remarks during the show.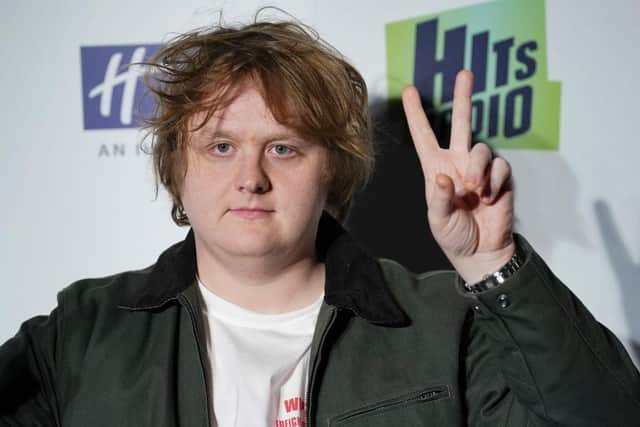 "I must apologise," Lewis joked as he sat down. "In all the excitement, walking over, and with all the cheers, I might have farted slightly."
To Jamie, Lewis said: "I'm used to seeing you in Fifty Shades of Grey. So it's weird seeing you here without like a whip in your hand."
He then added: "And me without my c**k in mine."
Lewis explained that although it was the first time they'd met, he had previously reached out to the actor for a collaboration.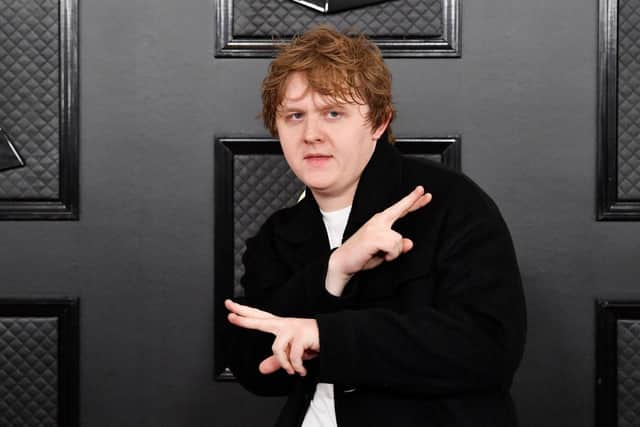 Following laughter and applause from the studio, Graham Norton said: "Is that the time? Good luck with everything… Lewis Capaldi, everybody!"
He also revealed the pseudonyms he uses when making music for other people.
"In Scotland, if you go for a s***e, you go for a jobby, that's what it means," he said. "So one of them I use is Anita Jobby."
The star also claims to use the name Suka Fatwan.
The Scottish singer is known for his uncensored jokes during live performances and TV appearances.
In September, he had to apologise for an X-rated joke he made on BBC Breakfast while promoting his new single, Forget Me.
The comment, described as a "classic breakdown of communication", began with Lewis talking about Charlie Stayt's hair.
He said: "Can I just say, you've got great hair. We were talking about it outside. It's a wig, is it? I didn't say that, looks great." Charlie responded with, "you've got great hair too", before Lewis eached across to high-five the presenter.
Naga Munchetty reacted to the exchange by saying, "would you like a room" prompting Lewis to ask, "would I like a what?" causing the presenter to repeat, "would you like a room".
Lewis joked: "I thought you said a r*m, jeez."
Munchetty, flustered by the comment, said they would be "having a little word with Lewis", who apologised.
He was also muted while presenting live at the Brit Awards in 2021 for swearing.
Lewis Capaldi is preparing his second album, Broken by Desire to be Heavenly Sent, which is scheduled to release in May 2023.