The Scottish singer, 26, who lives in Glasgow, appeared on Saturday night's episode of The Big Show hosted by comedian Michael McIntyre.
A segment of the show involved McIntyre taking Lewis' phone to dig through his apps and personal photos before sending a hilarious message to all his contacts.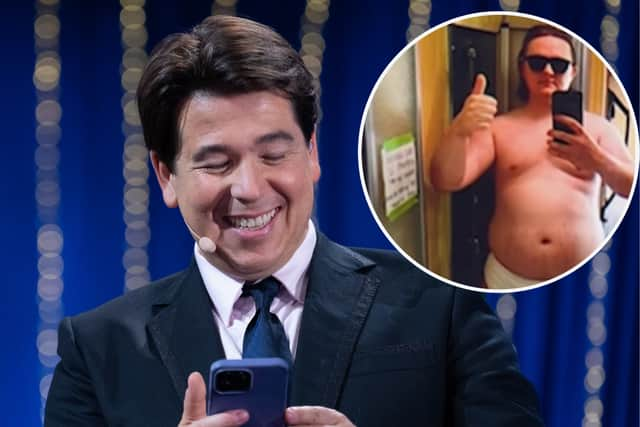 One photo showed Lewis alongside Shape of You hitmaker Ed Sheeran, to which he commented: "When I'm drunk, I like to kiss my friends". Michael replied: "If you're kissing another man in this next photo…"
As the comedian began scrolling through the photo app, he came across the Someone You Loved singer posing in the mirror stripped down to just some white briefs.
The risque snaps were met with gasps from the live audience at London's Drury Lane Theatre.
Lewis joked: "I'm smuggling quite a few budgies there!"
Michael exclaimed: "Why are you taking these photos?!" Lewis answered: "Ah, for personal use."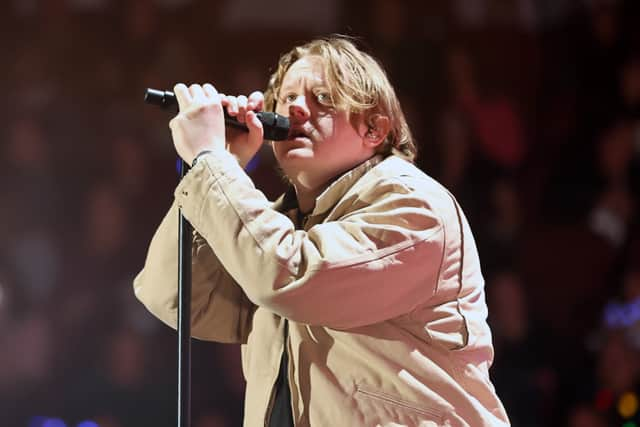 Another picture showed Lewis lying on a bed holding a trophy from the Official Charts Company.
Viewers of the show were in hysterics as they took to social media to share their thoughts.
One person wrote: "Lewis Capaldi on Michael McIntyre's show rn is absolutely killing me. Easily one of the funniest people in the music industry. What a man."
Another said: "Absolutely loved seeing @LewisCapaldi on Michael McIntyre's Big Show and Send TO all he is amazing and so funny!!!"
Someone else commented: "Cracking up at Lewis Capaldi on the Micheal McIntyre show (send to all). He's genuinely hilarious."
A fourth penned: "Lewis Capaldi is a good sport, proper down-to-earth fella n all! Guy seems a right laugh!."
Last week, Capaldi revealed that he's been immortalised in wax at Madame Tussauds and invited his fans to "come and touch my bum" when it goes on display.
In the announcement video, the Someone You Loved hitmaker commented on the figure, saying: "It is weird to look at myself like this – I wish I'd never had this haircut, but it is forever immortalised in this wax figure. I love it.
"For fans, I think it will be great. They can come and touch my bum!"