A Scottish comedian from Glasgow is among 10 UK and Ireland-based comics competing to win a £100,000 grand prize in a new TV competition from OnlyFans, the social platform most commonly associated with amateur sex work branching into comedy.
Martin Graham is a finalist in the OnlyFans Creative Fund: Comedy Edition, a competition-based reality TV show where comedians battle it out for a £100,000 grand prize and their own OnlyFans TV series - the new platform being used by the quickly growing internet subscription service.
OnlyFans established the Creative Fund in 2021 to help the careers of emerging creative talent in different genres, like comedy. This is the third iteration of the fund since launching launching last year - where it focused primarily on music content upon launch. The most recent iteration, Creative Fund: Fashion Edition, ran in the US earlier this year.
The Glaswegian – who works for a comedy TV channel – has had a lucky stand-up career. "I met my partner during a stand-up show four years ago. She was an audience member who I picked on who was there with her then boyfriend" he said.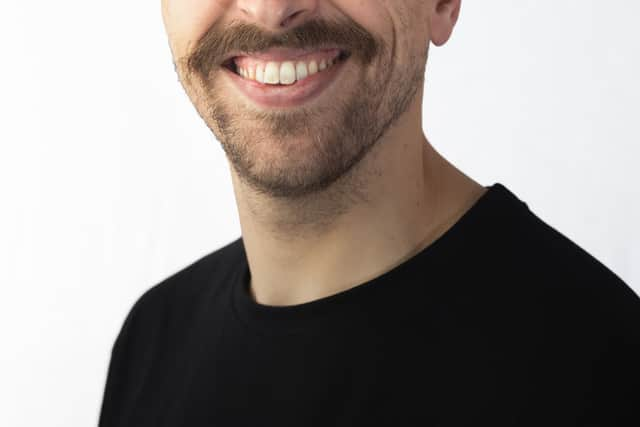 "I've been doing stand-up for five years. It's like playing the guitar – if you put the time in and end up developing, you end up getting better at it. You don't have to be great to start. You have to start to be great!"
He's hoping the luck continues by entering the competition to find the UK and Ireland's best up and coming comedic talent, which premiered yesterday on OnlyFans TV(OFTV) – the free-to-view, safe-for-work streaming platform and app from OnlyFans.
The £100,000 first prize Graham is chasing is the biggest ever for a UK comedy competition. The funniest person, as judged by UK comedy stars Mae Martin, Jamali Maddix and London Hughes, will walk away with £100,000. Two runners-up will each receive £25,000.
Over four serialised weekly shows, host Jack Guinness and comedian Sofie Hagen guide the ten contestants in a number of knockout tasks as they journey to the grand finale. Viewers will see first-hand the highs and lows of trying to make it as a comedian, as the finalists are asked to create a viral comedy video, write for another contestant, and write a five minute set on sex and relationships (which they later discover is for a group of pensioners enjoying a buffet lunch).
Each episode contestants are knocked out whittling the finalists down to just six who compete in a stand up show in front of a live London audience judged by Mae Martin, Jamali Maddix and London Hughes.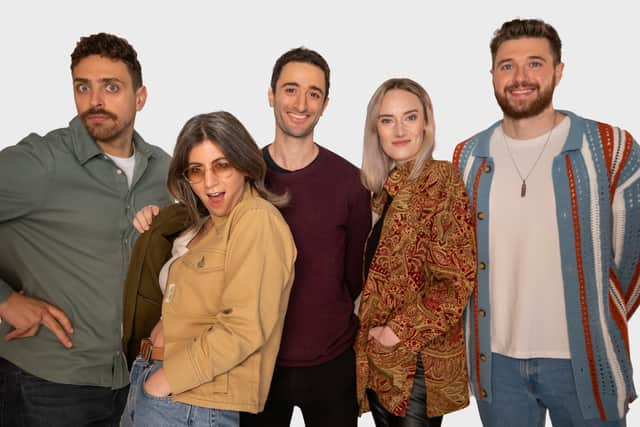 This edition of the Creative Fund is the latest in a growing number of initiatives in the comedy sector that OnlyFans has developed this year, including the launch of comedy showcase, LMAOF and the collaboration with comedian Whitney Cummings who has launched her OnlyFans to share roast style jokes and is in production on her own comedy roast special exclusively for OFTV.