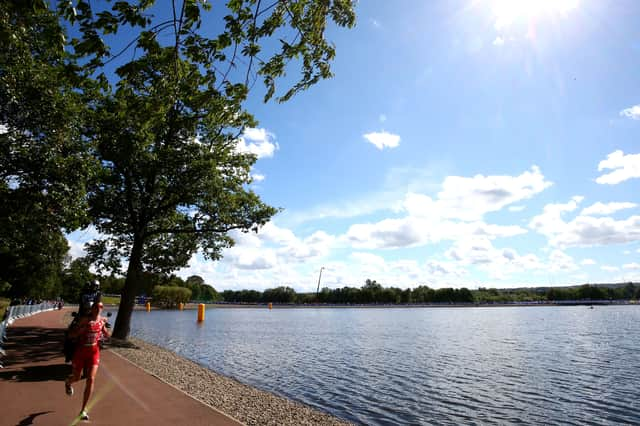 Following the success of their recent football tournaments in Glasgow, organisers Oceanic Sports are taking the next step in their goal of bringing communities together through exciting sporting events.
The first ever Kurta K is a 6k walk-run taking place on Sunday, March 19 at Strathclyde Country Park in partnership with the Well Foundation. Starting at 11am the event costs £3 to enter with under-16s going free.
All proceeds from entry will go towards the Well Foundation, a national registered charity to ensure the event supports a good cause. The event is designed to be enjoyable for all abilities and ages – parents with young children, groups of friends and even solo walkers.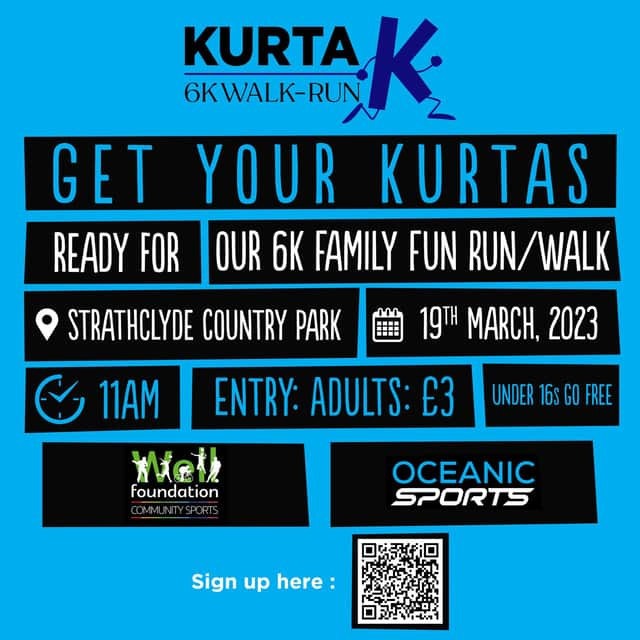 The name Kurta K promotes the Asian community to get active and healthy, put their kurtas on and enjoy a day out. March 19th is Mothers Day so if are still searching for something to do then this even would be a nice family day out in scenic Strathclyde Country Park.
A spokesperson from Oceanic Sports said: "With the tremendous success we've had so far we can't wait to keep the momentum going with this next event.
"We're expanding the range of events we host as this is an event that's not about winning as much as its about people coming together to support a good cause and get some exercise. We look forward to hopefully seeing a huge turnout of people with their running shoes on, ready to go."
Oceanic Sports set up the Scottish Minorities Football Cup last year, which will become an annual event. They also hosted the Soccer 5 Championship at Soccerworld on Saturday.
*The Well Foundation is a registered charity founded in 2009 and based in Bellshill. Their primary aim is to raise money to install hand pumps, deep bore wells and establish health & sanitation programmes to provide safe, clean drinking Water for all.