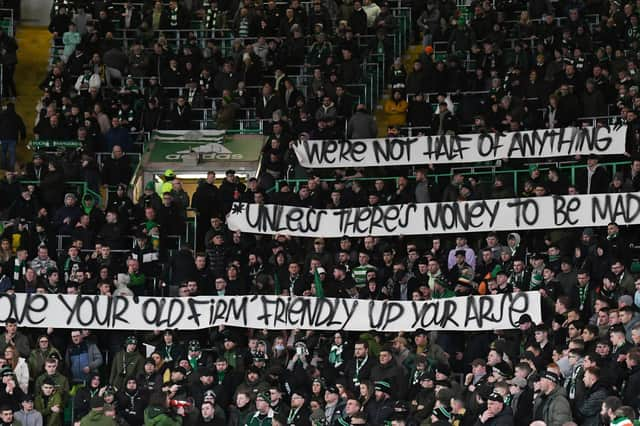 Celtic and Rangers fans both united in protest against their club's decisions to stage an Old Firm 'friendly' Australia before their respective Premiership games last night.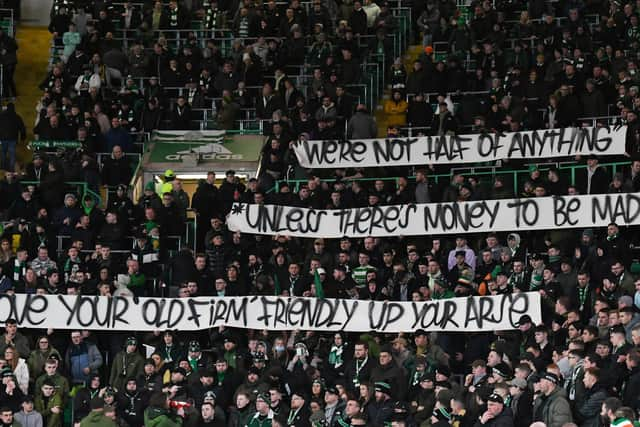 Hoops supporters made their views clear as they unfurled an expletive-laden banner from the Green Brigade section at Parkhead ahead of their Premiership clash against St Mirren.
It referenced Celtic's infamous tweet claiming they were 'not half of anything' posted after Rangers fans broke Covid guidelines to celebrate their league title success.
Their display read: "We're not half of anything. Unless there's money to be made. Shove your 'Old Firm' friendly up your a***."
Rangers fans, meanwhile, vented their frustrations with multiple displays as they prepared to take on St Johnstone at McDiarmid Park.
The Union Bears group held aloft a banner which read: "Money over morals. No d£rby friendlies."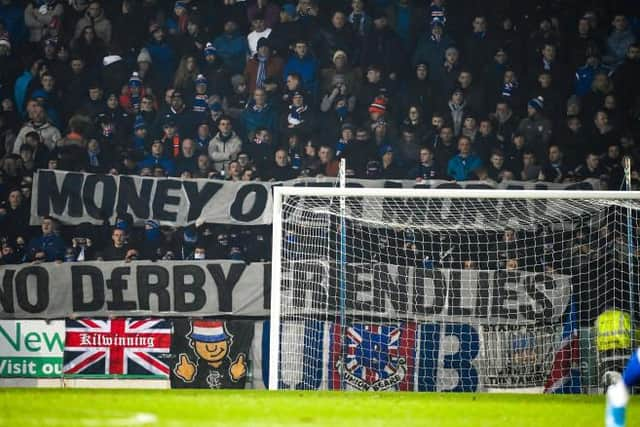 The four-team tournament, which also involves Western Sydney Wanderers and Sydney FC, has effectively been billed by the A-League as a homecoming for Celtic manager Ange Postecoglou, which has caused outrage from Gers fans.
He wrote: "I am delighted to have the opportunity to take Rangers to Sydney next November.
"I know from my previous spell at the club as a player that we have supporters based all around the world, with Australia a particular hotbed for Rangers fans.
"This is a terrific opportunity for us to go and see them in person, as well as get some valuable game time for the players who won't be at the World Cup against a good challenge in Western Sydney Wanderers and also the Old Firm match."
Former Celtic striker Scott McDonald is hopeful the first-ever overseas Old Firm derby will turn into a "party atmosphere" inside the 83,500 Accor Stadium in Sydney.
McDonald, manager of the Gold Coast Knights, reckons the venture across to the other side of the world will provide Aussie football which a major boost, having struggled financially since the Covid pandemic began.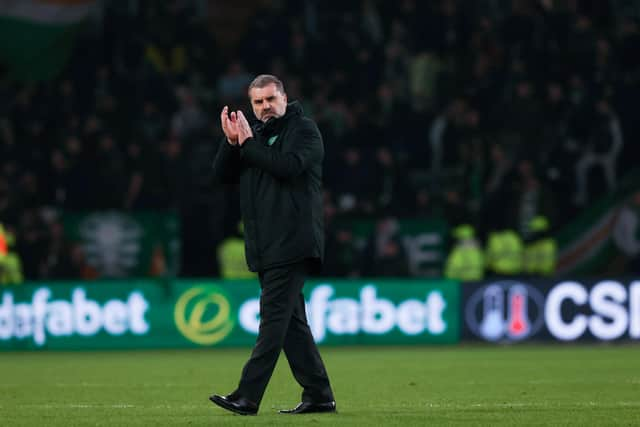 It remains unclear whether organisers will even enforce segregation for a match which will be deprived of many first-team players due to their involvement in the FIFA World Cup in Qatar.
Speaking to the Daily Mail, McDonald said: "Hopefully it can be a party atmosphere. You are hoping everyone creates that and enjoys it.
"For me, the focus is on things like Ange coming back and the things I have spoken about. I've been back two-and-a-half years and have seen the good and bad bits for the game here.
"The game was almost going defunct during Covid. The teams have no money. There was no TV revenue and the clubs didn't know what direction it was taking.
"We had to take less than 30 per cent of our salaries to continue. That's the depth the game went to, so starting the game on a new platform - a different direction with the A-League now taking full control and just having this competition where they will also be involved in - will, hopefully, create more atmosphere and fans and people engaging with the game."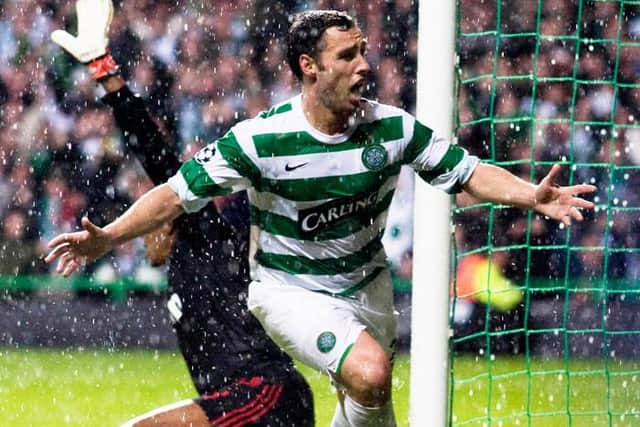 "We compete with other huge sports the nation loves, but this puts us on the map. We'll be front and back pages and that doesn't happen very often in soccer terms for Australian football.
"To have teams of the magnitude of Celtic coming and with Ange more or less making it a homecoming, the interest is massive from not only the Celtic fans, but also the Australian public with Ange being the head coach of the club.
"You add everything else into the equation and it is going to be huge. From our perspective as a football nation, to have big clubs coming is a chance of a lifetime for a lot of people to see on their doorstep."