Authorities confirmed that an investigation is underway into the disturbance that took place at around 8:50 am on Sunday. Images and videos from the clash were circulated online hours before the derby which kicked off at 3 pm.
Chief Superintendent Mark Sutherland, divisional commander for Greater Glasgow said: "At around 8:50 am on Sunday, February 26 2023, during this pre-arranged attendance, a disturbance took place outside the stadium involving supporters from both clubs.
"I commend the work of our officers who acted swiftly in challenging circumstances to prevent escalation and disperse those intent on disorder.
"No arrests could be made at the time and we will now be investigating the circumstances. I would expect the footballing authorities and both clubs will do likewise and take appropriate action."
The officer added that the melee took place after some fans of Celtic and Rangers were granted access to Hampden Park before the game by stadium operators to set up displays.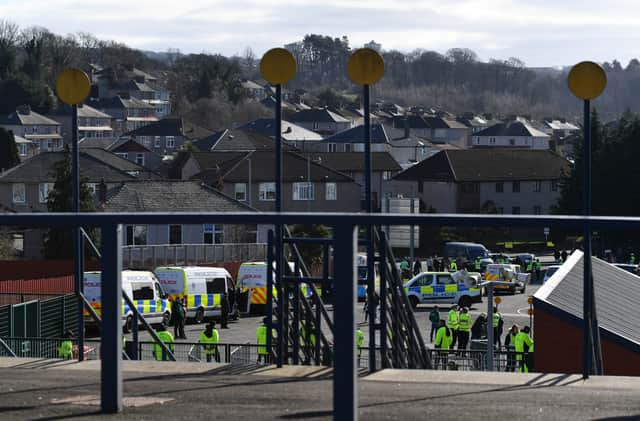 Police Scotland has confirmed that four arrests were made for disorder and assault as the Old Firm clash took place, although these do not relate to the incident that took place just before 9 am.
Mr Sutherland said: "After the match police intervened or responded to a small number of incidents, including on Victoria Road, which were quickly resolved.
"Only four arrests were made for disorder-related offences and assault and I would like to thank the vast majority of supporters in attendance."