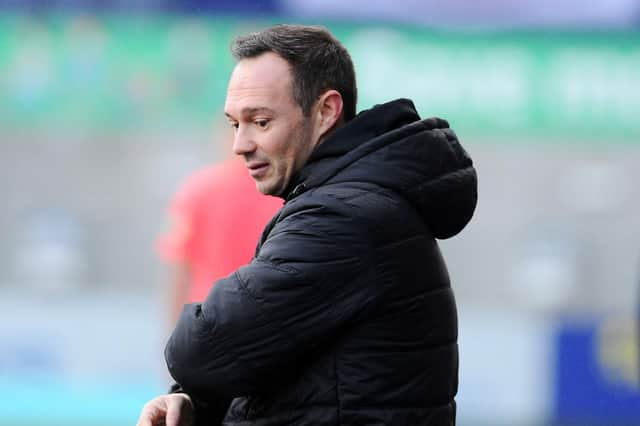 Players from both teams were already on the pitch when the visitors' management team were told by matchday officials and safety officers of the positive test.
After an initial 15-minute delay, and following further discussions between both clubs and other officials, the game was called off.
Clyde later issued a statement blaming East Fife for the call-off.
It said: "The club can confirm that, following a positive Covid-19 test in the squad tonight, a review was conducted by the Joint Response Group, who subsequently confirmed that tonight's Clyde v East Fife match could go ahead.
"However, East Fife took the decision not to fulfil the fixture, leaving the referee with no option but to postpone the match."
He said: "When I spoke to the guys, three or four of them have partners who are pregnant so I definitely could not put guys like that at risk."
Aside from a potential war of words between the two clubs, the call-off also has massive repercussions for the remainder of the season.
Clyde are battling to avoid relegation and there will be major doubts over whether their remaining fixtures against Forfar on Thursday and Dumbarton on Saturday can be fulfilled if players have to self-isolate.
There are protocols in place for the final standings to be determined on a points-per-game basis, but a quick decision will have to be made on whether Clyde will be awarded the points for Tuesday's match because East Fife refused to play.
That would have repercussions for Dumbarton who are battling with Clyde to avoid second bottom spot and the relegation play-offs - which might also be affected if Clyde's players are forced to self-isolated.
Ironically earlier in the season the match between East Fife and Clyde at Bayview was also called off because of positive Clyde Covid tests.