Clarity at last as West of Scotland Leagues are null and voided
In a major boost for Carluke Rovers, manager Mark Weir has revealed that all 20 of his playing squad are staying into next season.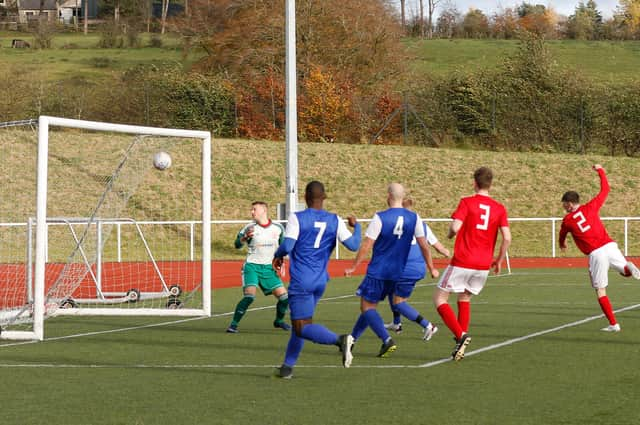 The news follows last week's announcement from the West of Scotland Football League that its four 2020-21 leagues – including Rovers' Conference B – have been null and voided.
"With the pandemic ongoing, null and voiding the season is the right thing to do," Weir told the Carluke and Lanark Gazette.
"More so with not being able to get crowds back to the stadiums because that's where Carluke Rovers generate and get their funds from, with the supporters coming.
"I just wonder why it's taken them (the authorities) so long to come to terms with it.
"It was long overdue so I'm glad that we've come to the end of it now, we can just hopefully look forward to a new season and getting ready for that now.
"After the announcement was made last Wednesday I was on the phone the following day to all the players and everybody so far is going to be coming back.
"When that will be depends on when the league is going to be up and running.
"Those 20 guys will hopefully be back for pre-season. And I'm speaking to other guys I hope will be there for pre-season as well.
"Without a doubt I appreciate the boys staying. It just goes to show that myself and Kenny (Rovers assistant Kenny Neill) must be doing something right if they're all willing to say they're ready to play for Carluke Rovers again."
Fellow local sides Forth Wanderers (of Conference B) and Lanark United (Conference C) will also not now be in competitive action until next season.
United boss Jamie McKenzie said: "We were at the stage where it made sense to call it a day and allow us to plan for next year. It's the right decision.
"Hopefully we can come out the other side of it and be ready to start next season. With the vaccine being rolled out quite quickly we might be in a better place to get started in July or August."
Jamie is in discussions to try and keep the majority of his playing squad, as well as adding some new players.
"I have seen a lot of positive stuff from the current squad (pre-lockdown)," he added.
"It's given me an idea of where I need to strengthen and who I need to keep."