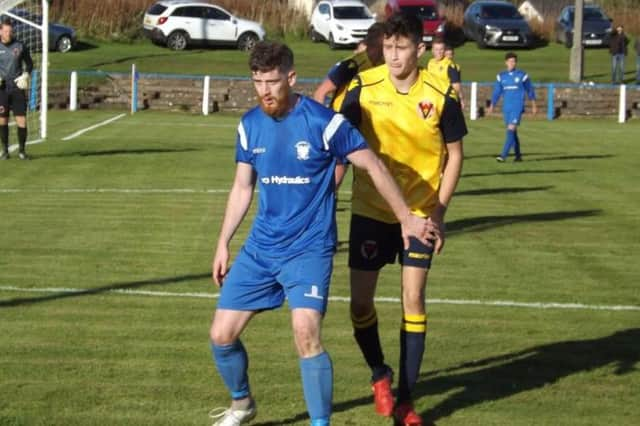 United gaffer Jamie McKenzie had been confident of persuading the popular forward to stay at Moor Park, but the player has left, with Premier Division Rossvale his expected destination.
McKenzie said: "It's a massive blow losing Shug. I feel as if he wanted a crack at a higher level so we have to just respect that and move on.
"When he made it clear he wanted to pursue an option in a higher league there is not much I can do about it.
"I tried everything to persuade him to stay. Obviously he took care of the team before I came in but unfortunately he's decided his future lies elsewhere.
"It's a sore one as I thought he was one of the ones who would have stayed."
Meanwhile, central midfielder Peter O'Donnell and centre half David Collins have also turned down new deals to stay at United.
But, in better news, keeper Gareth Hallford, skipper Cammy Lawson and winger James Martin are all staying at Lanark for next season.
Andrew Gilchrist, Jack Hamilton and Sam Anderson have also agreed to stay at Moor Park, with Scott Williamson returning to Cambuslang Rangers after joining to get game time following Cambuslang's withdrawal from the league.
Fullbacks Joshua Gracie and Marc Mcginty have both been offered deals to stay at Lanark.
McKenzie is speaking to "three or four players" with a view to them joining United.