Glasgow Tigers defeat Kent Kings to continue perfect start to season
Glasgow Tigers continued their perfect start to the season with a 51-39 win over Kent Kings in Sittingbourne on Tuesday,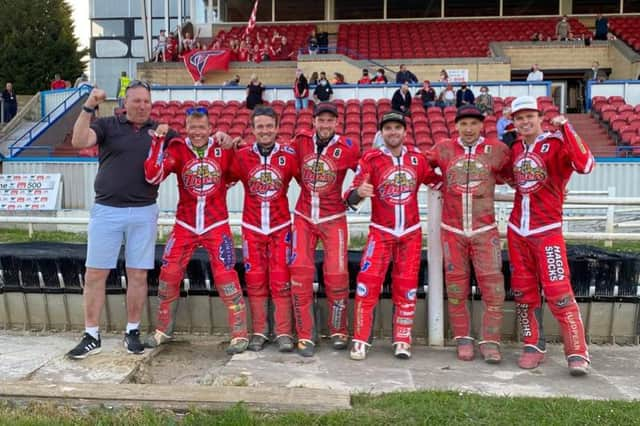 The Ashfield side had to overcome some early setbacks but ran out comfortable winners to add four points to the six already secured from their opening home matches in the SGB Championship.
Tigers lost Jack Smith to injury and twice found themselves penalised for tapes offences in the opening five heats and the home team then bagged a 5-1 to put pressure on Cami Brown's men.
But three maximums in four races gave Glasgow an unassailable lead. Next up on Wednesday is another away fixture at Birmingham Brummies.
Manager Brown said: "I'm absolutely delighted. The track was very tricky and patchy to start with, but once it settled down we were by far the better team.
"Our slow start was purely down to the track, once it got sorted the results spoke for themselves.
"Jack has a bad gash in his arm so it's hard to say how bad he is at the moment. He's heading to hospital for an x-ray, so we'll have to wait and see if he'll be available for tomorrow's trip to Birmingham.
"Broc Nicol was the start of the night dropping just one point to an opponent, and Sam Jensen was absolutely brilliant as well – despite having to ride seven times. A special mention for Justin Sedgmen, who popped out with two important wins. But everybody contributed, which was really good.
"We had some fans here too which was really nice to see."