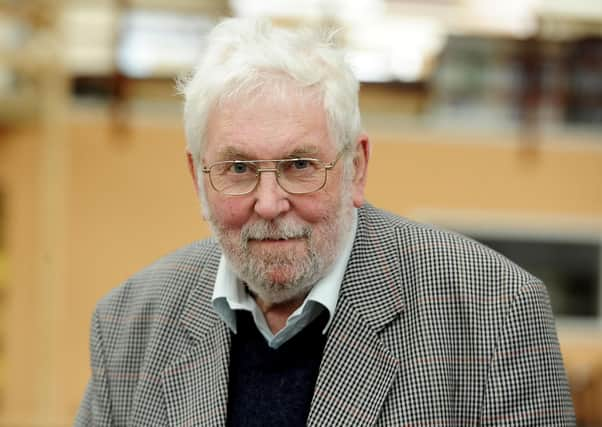 Vincent Murray passed away peacefully on Easter Sunday, aged 80.
Sadly, it has also emerged that his partner Ann passed away two days later.
Vincent also made a huge contribution as a former Labour councillor.
As a councillor in the Seafar area, Ayrshire-born Vincent served two separate organisations – -Cumbernauld and Kilsyth District Council before serving one term at North Lanarkshire Council from 1995 until 1999.
He also helped set up one of the most successful social enterprise schemes in Lanarkshire – furniture recycling charity Recap.
His idea, hatched back in 2003, has helped many people on low incomes build a home, while espousing a green message about the re-use of quality goods – before this became the more mainstream idea that it is today.
Plus Vincent was a member of the board of Cumbernauld Theatre and a long-standing member of the Unemployed Workers Centre.
MSP Mark Griffin led the tributes when the sad news broke, saying:"It is with sadness that I learned of Vincent's passing.
"Vincent was a dedicated public servant, committed to serving his community, as a teacher, local activist and councillor.
"My condolences, and the condolences of the Cumbernauld and Kilsyth Labour Party, are extended to Vincent's family and friends at this difficult time."
Former Cumbernauld and Kilsyth MP Rosemary McKenna, who served as a councillor at the same time as Vincent, said: "I am sad to hear of his passing. "We were both history teachers and both on Cumbernauld & Kilsyth District Council."
Vincent is survived by his three daughters Frances, Ann and Pauline, and eight grandchildren.
A memorial service will be held when circumstances 
allow.