Last year, we spoke with an American TikTok tourist who fell in love with Glasgow - and ever since he's been coming back to the city in spirit through music, films, and most recently - Still Game.
Eric Bloomberg is a Texan who runs a popular travel TikTok account, Eric Bloomberg Travels. On his account he's gained a large following as he broadcasts his journey and experiences along the way.
Eric travelled all over Europe last year - stepping foot in Porto, Paris, Milan, Montreal,New York, Mexico City, and even Aberdeen - but his favourite city of all? Dear old Glasgow town.
Eric stayed in the city for around a month and a half - using it as a staging point to visit Edinburgh, Aberdeen, and Inverness - all on a shoe-string budget. Whilst in the city he was amazed with the famous Glasgow patter, and really began to admire the culture. Eric's TikToks ranged from coffee recommendations in the city to explaining the differences he felt in Glasgow as opposed to his home in the US.
His short videos found an amused Glasgow audience who encouraged his exploration and imbibing of the culture - as well as introducing international viewers to the city of Glasgow.
If you want to read more about Eric's thoughts on Glasgow, check it out here - where we spoke at length about the differences between the US and Glasgow and things he finds unique about the city.
Since leaving for his home-town of Houston in October of 2022, Eric has been missing Glasgow sorely - and started to ask his audience what he could do to feel more connected to Glasgow.
Eric told us:"After I came back - I was really missing Scotland - but Glasgow specifically.
"That's when I started asking people for recommendations - movies, shows, music - anything I could engage with to feel connected to Glasgow again.
"Quite a few people recommended Still Game - and I saw it again when I was searching on Netflix for Scottish shows. It was right there, easily and readily available, so I thought why not give it a try?"
Eric also ran a 'Scottish Music Reviews' series in which he listened to 10 different albums from 10 different Scottish artists including several from in and around Glasgow, like Texas, Teenage Fanclub, The Blue Nile, Belle and Sebastian, and The Jesus and Mary Chain.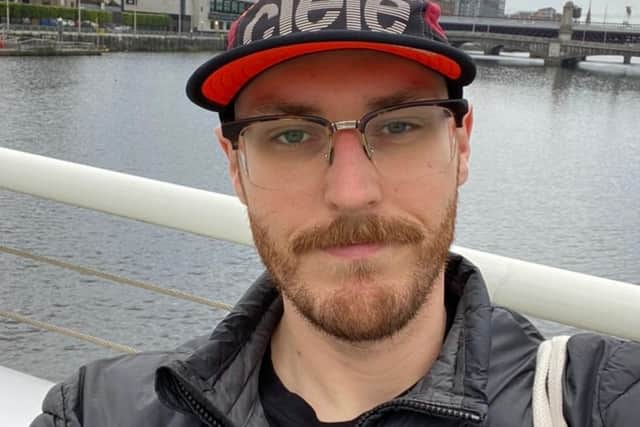 Eric continued:"I'm glad I went ahead with watching Still Game, it's a really great show.
"Right off the bat I was taken with it. My first thought was that they had the super cool clothes - the cardigans and all that.
"It took me a minute to realise they were actually younger gentlemen dressed older than they are.
"I would post my thoughts on each episode to TikTok - and it was great to get that back and forth with people that love the show - they went as far to inform me there was a scene at the end of the credits of each episode!
"I think the comedy really worked on me. One thing that I noticed was how dark the humour could be, and so sarcastic of course.
"I sort of talk about this in my videos but they cover some pretty dark stuff that older people go through. Things like mortality, funerals, death, and ageing, and how that affects relationships with your families and friends, given how complicated that would be.
"But they still make humour out of these topics, and it's really funny - a lot of people responded to that video saying they had never realised how dark the show is - but I think that's because it's so ingrained with Scottish humour that it's almost taken at face value.
"For example, the episode where they're stealing electricity and dealing with blackouts and not being able to afford their electricity. Or other episodes where they're worried about getting their pension cut, and actually reckoning with the difficulties a pensioner goes through while aging and how difficult it can be.
"It's a very different kind of sitcom -I don't think there's an American equivalent to Still Game."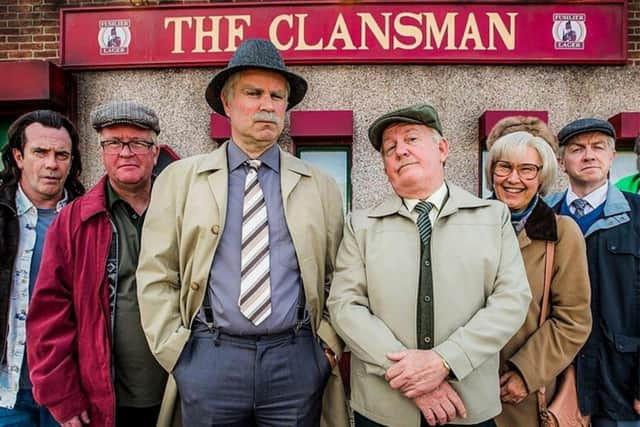 Eric, who comes from a suburb outside Houston in Texas, is currently living in Montreal in Canada after a grand travelling exhibition last year that took him all over the US and the UK.
Currently around halfway through the second season, you can watch Eric's first impressions of each Still Game episode as he watches them on his TikTok account: Eric Bloomberg Travels.
Eric concluded by talking about his favourite episode, he said:"It has to be one of the early ones, and it's a pretty sad one.
"It's the episode where Victor's son is supposed to come and visit - but an issue with the answering machine means they have to decode the message.
"It's a pretty sad situation as he doesn't show up, and it's implied this is not unusual. On a side note, it's also interesting because I'm a big fan of Glasgow Central, I walked through there myself and it was interesting to see what it looked like 20 years ago.
"But that emphasises the importance of the community they've cultivated in the tower - and somehow you're still laughing.
"You can see how important Jack and Victor are to one another, even though they would never say as much in such tender terms - bantering and talking s*** to one another. I find it really endearing and nice."