The jazz-styled bar is located in the heart of Glasgow's city centre at 151 West George St, G2 2JJ.
Operations manager Callum Young shows an easy step-by-step guide how to create the Halloween inspired cocktail at home.
Ingredients
2 dashes of peach/orange bitters
Garnish with fresh sprig of rosemary (flamed)
Method
Add in ice and all ingredients to a cocktail shaker and shake well.
Double strain in to a flute glass.
Add sprig of rosemary on the rim of the glass. Enjoy!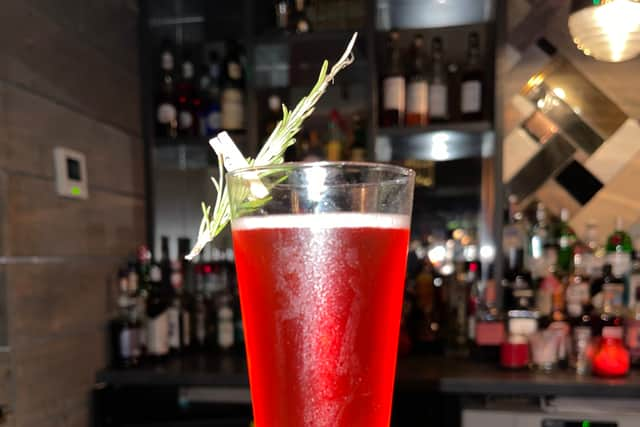 Miss Lockhart is available at Blue Dog priced at £11