It was revealed that two Glasgow restaurants had been awarded a star in the 2023 Michelin Guide and others have also been recognised.
Both Unalome by Graeme Cheevers and Cail Bruich retained their Michelin Star rating amongst the prestigious awards.
As well as both fine dining restaurants, Ka Pao, Celentano's and Ox and Finch also retained their Bib Gourmand distincion for good food at good prices.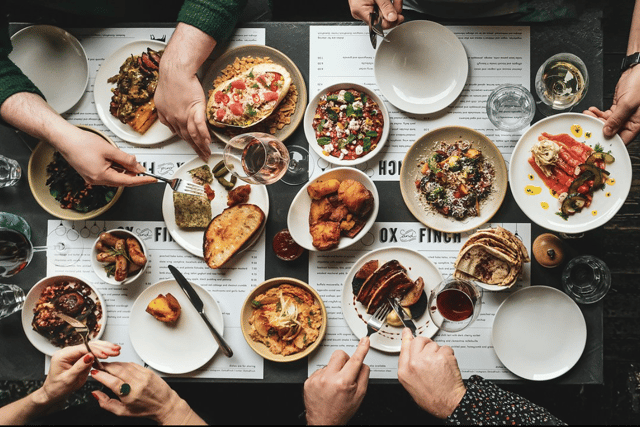 Overall, it was another succesful outing for the city and all of the Glasgow eateries expressed their gratitude and happiness at once again being recognised.
Cail Bruich was recently refurbished and cannot wait to welcome diners throughout this year.
The restaurant which is based on Great Western Road said: "We are delighted to have retained our Michelin Star for a third year. A wonderful accolade for our team to acknowledge their hard work and commitment to providing memorable experiences every day."
Unalome by Graeme Cheevers were also delighted to retain their status and paid tribute to their hard working and dedicated team saying: "We're honoured to have retained our Michelin guide star for the second year running. This accolade wouldn't be achievable without the most incredible team."
Those who retained their Bib Gourmand award were also keen to reflect on their good news.
Ox and Finch retained the award for the ninth consecutive year in a row and said: "We're delighted to share the news, and applayd our team for their hard work in achieving this honour."
Ka Pao who are the sister restaurant to Ox and Finch were also thrilled to be recognised and paid tribute to the other Glasgow establishments which were awarded and said: "The team are all delighted at the news and the recognition it brings for their hard work and dedication throughout the past year. It's an honour to be included in the guide for another year, and to have retained the award alongside our sister restaurant, Ox and Finch. It's something we're really proud of, and made more special being in such great company, with our friends at Celentano's also retaining their Bib Gourmand; and the city's stars also being maintained by Cail Bruich and Unalome. "
Celentano's were the newest establishment to be awarded with the BIb Gourmand last year and are thrilled to retain it as co-owner Anna Parker said: "We are thrilled to have retained the Bib Gourmand for a 2nd year. Our whole team work very hard on making the full customer experience as special but relaxed as possible, and we put so much effort into our food and cocktails. It is really nice to be recognised for the work after a hard year in hospitality. We are very grateful for another year in the Michelin Guide. We are so excited for the other restaurants in Glasgow who have also retained their bib – very deserved!"