Teenage Fanclub have been active as a band since they formed in 1989 - inspiring dozens of the biggest artists who admit to the band being their biggest influence, releasing 12 albums in 33 years, and achieving incredible critical success from some of the industries most respected reviewers - but they never made it big.
Calling Teenage Fanclub an 'unknown band' is bound to get us some flak - they've been consistently labeled as one of the best bands to come out of Scotland, earning them the title of the 'Bellshill Beatles' from bands like The Stone Roses. Given their moniker it won't surprise you to hear that Teenage Fanclub came out of their home-town in Bellshill - contemporaries and pals with bands like The Soup Dragons, The Vaselines, BMX Bandits, The Jesus and Mary Chain, and Primal Scream.
Unfortunately for the band they never quite reached the level of success that their peers The Jesus and Mary Chain or Primal Scream received - but in now way was that caused by a lack of talent or appeal. Despite their lack of widespread popularity, the band manages to inspire a fervant devotion in its followers - which range from your mad uncle that has more LPs than he does clean dishes, to some of musics biggest names, like Kurt Cobain, Dave Grohl, and even Liam Gallagher.
Teenage Fanclub emerged from the C86 scene, an indie-rock/pop era that centered around the casette compilation tracks circulated by NME that featured independent artists from across the UK before Britpop would take over the entire commercial scene in the 90's with the likes of Blur and Oasis. Lovingly called 'The Fannies' by friends and fans alike, Teenage Fanclub's founding members were Norman Blake, Raymond McGinley, and Gerard Love who all shared songwriting duties - while the role of drummer has cycled through different artists throughout the bands three decade long history.
After a period of independent success, The Fannies would see their biggest ever commercial success when they released their third studio album, Bandwagonesque - after they secured a record deal with Creation Records, the same label that worked with their friends in The Jesus and Mary Chain and Primal Scream - and would go on to discover Oasis in King Tut's a few short years later.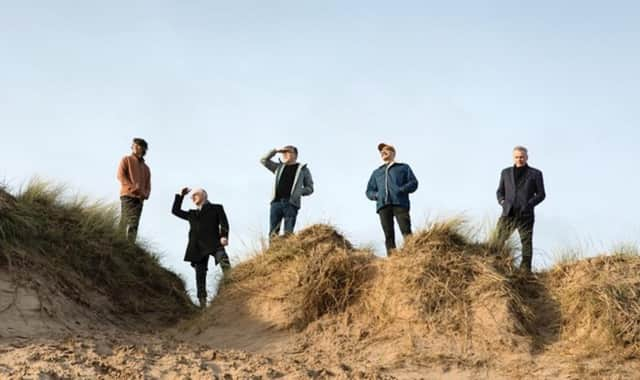 Famously Bandwagonesque topped Spin magazine's 1991 end-of-year poll for best album, beating out Nirvana's Nevermind - critically regarded as one of the seminal albums of the 90's - as well as My Bloody Valentine's album Loveless, and R.E.M's Out of Time. But despite this success - and their continued timely release of albums - the band never rose to the levels of their peers - but why is that?
In his autobiography, Creation Stories: Riots, Raves and Running A Label, Alan McGee, head of Creation Records and the man credited with discovering Oasis, said:"They could have been massive [in America]," wrote Alan McGee in his autobiography Creation Stories: Riots, Raves and Running A Label.
"The reason why they weren't bigger is actually quite simple: they just didn't want to be … Teenage Fanclub didn't want to play the game … There was an element of self-sabotage … It's a Glasgow thing, of wanting to be cool rather than big."
In an interview with NME by music journalist Gary Ryan last year, Norman Blake responded to the theory by Alan McGee, he said:"Who knows? I don't know if we could have ever been a really big band in America.
"When 'Bandwagonesque' came out, we were on Saturday Night Live and hot through our association to DCG Records. who had signed Sonic Youth and Nirvana.
"But I don't think we were slick enough to ever be big in America. I don't think enough people would have connected with our aesthetic. In terms of self-sabotage… I don't know, I think we've always just done our own thing. We don't have any regrets – we're happy with the way things went."
Celebrities like Kurt Cobain would claim Teenage Fanclub to be 'the best band in the world', along with other local contemporaries like The Vaselines and BMX Bandit, while Cobain's drummer, Dave Grohl, claimed that he would watch Teenage Fanclub play and wish he could write songs as good as the Bellshill band.
After the band toured with Radiohead and Nirvana in the early 90's they would go on to attract the attention of bands like Oasis - with Liam Gallagher inviting the band to listen to the first cut of 'Be Here Now' - the bands third studio album released in 1997. Gallagher got the boys some drinks and played through the entire album while miming all the words alongside playing air-guitar to Noel's guitar solos. A few years prior Liam Gallagher would declare Teenage Fanclub as 'the second best band in the world' - second only to Oasis of course.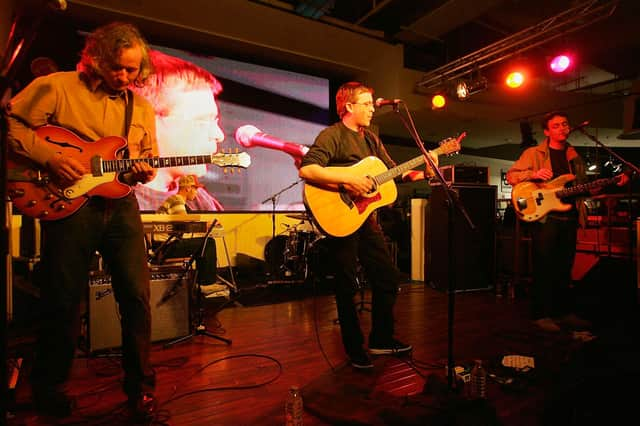 Raymond McGinley lead guitarist of Teenage Fanclub, held a similar idea to bandmate Blake, he told Record Collector in 2017: "We worked like f***, for a long time. We toured, and we did millions of interviews, we did phoners, we worked really hard, and we did absolutely everything that people wanted us to do.
"What we didn't do was hang around London doing coke with journalists. We weren't really interested in that kind of stuff – giving stories to people, getting into bed with people in that kind of way – but we worked really hard.
"A lot of that stuff is a retrospective analysis and, like a lot of things, it develops around – especially now with the internet – things that are recycled. What people are attracted to becomes like a meme in itself, and the Teenage Fanclub meme is 'those guys didn't want to be successful'."
While many would put down the disappointing career of Teenage Fanclub as a grim reflection on the music industry (which it can most certainly be seen as) or to the band not 'wanting to succeed' - others would claim that the album that followed Bandwagonesque, Thirteen, was lackluster, and failed to impress audiences who became enamored with the band through Bandwagon.
Both singles on Thirteen - Radio and Norman 3 - failed to make it into the Top 30 - with the latter only reaching No 50 for one week only in October 1993, the momentum the band had built up over the past two years came to a grinding halt. The dismissive reviews from the music press at the time didn't help - nor did the band with their dismissal of the album in promotional interviews - lending a bit of creedence to the 'didn't want to succeed' theory.
Many fans lament the lead single choice of Thirteen as if it was the first and final nail in the coffin for the band - with many voicing their opinion that Norman 3 should have been chosen as the single instead. Regardless, it's hard to believe that one poorly received album was the cause of death for the bands career - they would go on to release some of their most highly regarded work throughout the rest of the 90s up until the early 2000s.
After 2005's album Man-made, releases became more sporadic with only three albums released in the following 17 years - compared to the first half of the bands career in which they released three times that amount with nine albums. Despite the continued album drops, never again would the band reach the height of fame that they grasped at with Bandwagonesque in the early 90s.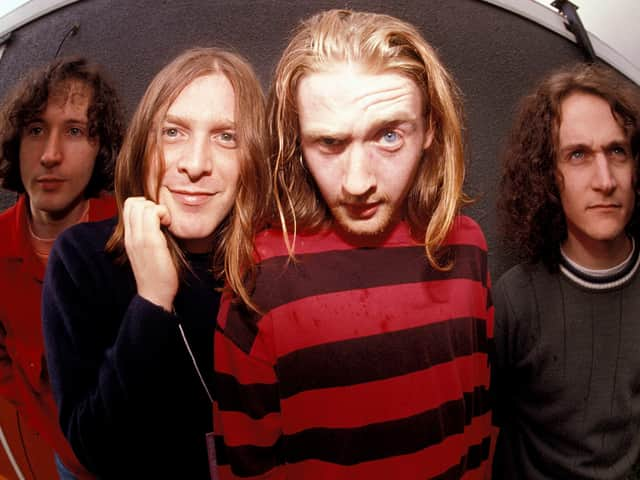 In the same interview with Record Collector, Norman Blake concluded:"I think there's so much in music and rock'n'roll that's chance, luck.
"Sometimes people just pick up on your song and go with it and maybe that just didn't happen for us.
"Who's to say we could have been bigger, but, er, we weren't, so there you go. It wasn't as if we were, wilfully, not trying to be successful. We toured the world, we went to all the places we were asked to go, we did all the promotion we had to do, we did Saturday Night Live … I don't know what else we could have done. I think it just wasn't to be...
"It's a lot better to be thought of as someone who was less successful than they should have been, than more successful than they should have been."