Updated plans for the redevelopment of the former Marks & Spencer store on Sauchiehall Street into a new student accommodation building are being brought forward for public consultation.
The proposals, being brought forward by student housing developers and operators Fusion Students, are for a mixed-use development comprising purpose-built student accommodation for approximately 500 residents, together with commercial units on the ground floor to maintain activity at street level. In addition, the historic arcade link between Sauchiehall Street and Renfrew Street is set to be reinstated, providing a publicly accessible connection between Sauchiehall Street and Renfrew Street.
The recreation of the former Wellington Arcade will provide a publicly accessibly connection between Sauchiehall Street and Renfrew Street – delivering permeability through one of the city's main arteries and creating a new internal environment full of active uses.
The upper levels of the Former M&S building would have student and potentially other residential accommodation for around 500 residents, complemented by a 'spacious rooftop terrace and garden' - bringing Fusion Students' unique "student-hotel life" concept to the city's growing student population.
The proposals would also see the creation of a large unit for commercial use, to maintain activity at street level at the site of the former M&S.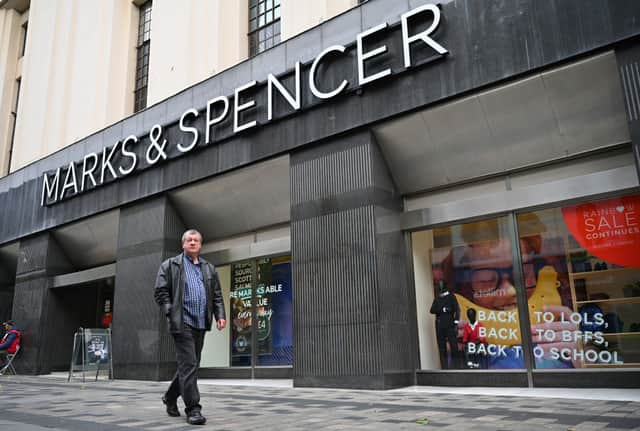 Members of the public will be able to view the refined proposals for the prominent site in Glasgow City Centre through online and in-person events.
An in-person session will be held on Thursday March 23 at the Maldron Hotel between 2:30 – 7:00pm - while an online interactive chat session will take place between 3:00– 7:00 pm on Tuesday March 28 via the Fusion students project page.
The events follow on from an initial public consultation held on Wednesday November 2 2022.
A spokesperson for Fusion Students said:
"We are delighted to be bringing forward updated proposals to the local community as part of our ongoing consultation process.
"Through the delivery of quality accommodation, carefully thought-out public realm spaces and commercial units, we remain confident that the proposals would enhance this historic street in Glasgow's City Centre, while also serving to address the shortage of PBSA beds for the city's student population.
"We look forward to welcoming members of the local community and interested parties in the coming weeks and hearing their thoughts on the updated proposals.