Interview: Dylan John Thomas on his new album and the rising star's favourite spots in Glasgow
We spoke with Dylan John Thomas about his upcoming album and his favourite spots in Glasgow
Watch more of our videos on Shots! 
and live on Freeview channel 276
Visit Shots! now
Dylan John Thomas, if you don't know him already you will soon. The young artist is poised to be the next Paolo Nutini - and his story is one that is quintessentially Glaswegian.
Growing up in care and coming up in the scene busking on Buchanan Street, the city is at the heart of his music. An unapologetic, loud and energetic sound - regardless of whether it's a sad lament or an up-beat banger.
Since the release of his EP back in 2021, Dylan John Thomas joined the likes of Joesef, Gerry Cinnamon, and Lewis Capaldi as rising stars amidst the modern Glasgow music scene.
Music fans have kept a close eye on the artist as he went from strength to strength - and with the imminent release of his much-anticipated debut album, we can expect a massive response from fans. Already Dylan has sold out three headline gigs at the Barrowlands next month amidst his upcoming tour set to begin this Thursday, November 2.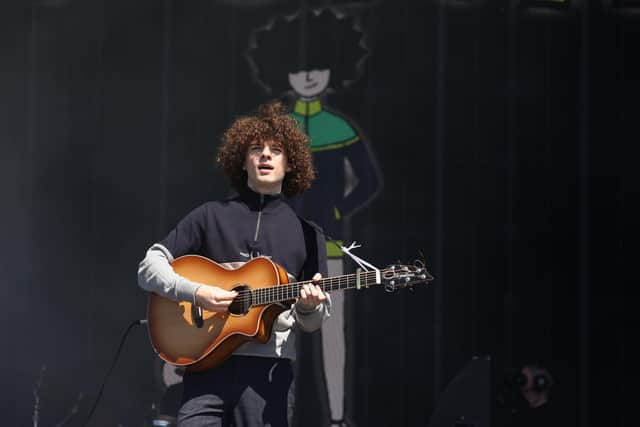 After next month's set of shows, Dylan will have headlined the Barrowlands six times - after a gig in April 2022, and two electric nights in November last year. The young artist has played The Barrowlands in total around 13 times - having supported other acts like Gerry Cinnamon and Ocean Colour Scene at the legendary Gallowgate venue.
We caught up with Dylan John Thomas earlier this week whilst he was trying to find Fred Perry tops for the tour.
Dylan's new album, self-titled 'Dylan John Thomas', will be his debut after two EP's - it's set to release on January 26 next year and will feature fan favourites 'Jenna', 'Fever', and a live version of 'Wake Up Ma' from the Barrowlands.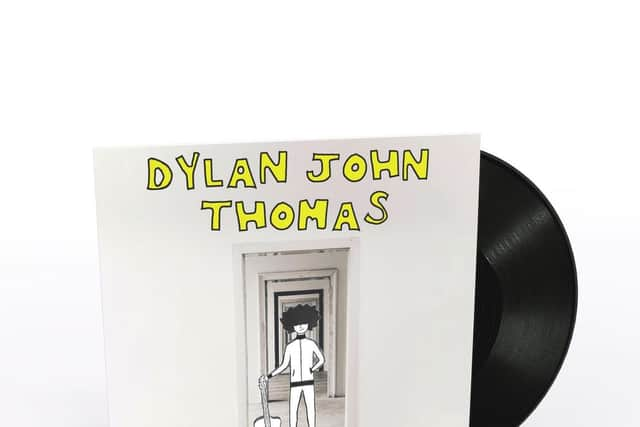 Dylan John Thomas spoke about the upcoming album, he said:"We recorded it in Liverpool down on Parr Street with Rich Turvey who done Blossoms and the Courteeners as well. It was class going down with him and recording the rest of the album.
"There's similar stuff on the album to what we done before, couple of up-beat tunes and laments - I'm really looking forward to getting it out.
"There's loads of influences in the new album from Ska music, particularly in the syncopation-type beats. Even Jenna's got the same kind of Ska beat behind it as new tunes like Up In The Air.
"The Specials and Madness were some of my favourite bands, I got to see them a lot growing up. Getting to play with Ocean Colour Scene at The Barrowlands and meeting Steve Cradock [who is now guitarist for] The Specials was a mental experience."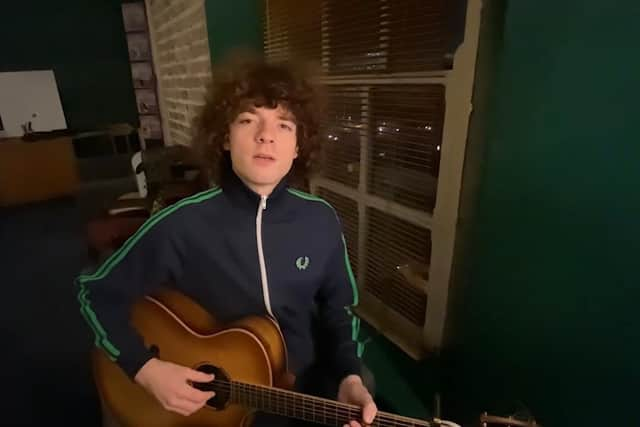 Dylan then spoke of the upcoming tour - in particular, the shows at The Barras, he said:"It's [Barrowland] one of the best venues in the world, nowhere else rivals it. The Paradiso in Amsterdam was pretty good though, it's an old church converted into a venue so the acoustics were class.
"The Barras are always incredible, the full experience, from being a punter through to playing it and hearing your sound hit off the back wall and come back to you. It was a privilege to be able to play there."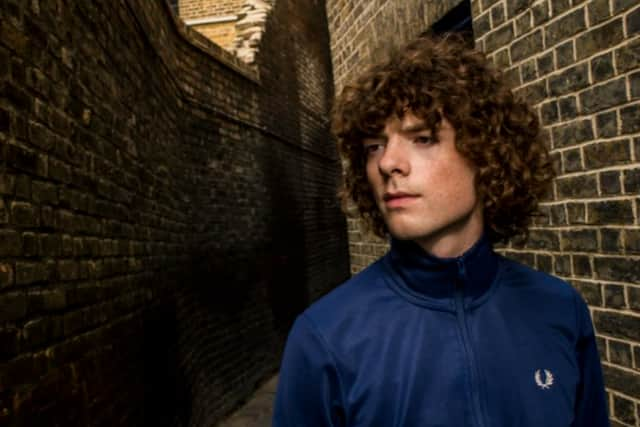 We asked Dylan about themes going in to the new album, he responded:"If I'm writing about foster care there's an element of class to it, but I don't look at it that deep. I just write about the things that happened growing up. There's a bit of everything there - friendships, relationships, and having a laugh."
We went on to quiz Dylan about his favourite spots in town, here's what he had to say:
What's your favourite venue in Glasgow?
"The Barras. Definitely."
What's the first venue you played in Glasgow?
"Stereo I think, just down a wee lane off Renfield Street. I think we've played near enough all the wee venues around Glasgow at this point.
"Going from supporting to headlining across town, then on to headlining King Tut's which is the milestone every musician wants to reach in Glasgow."
"There are some great venues in Glasgow, and I think I've played most of them by now."
Where do you spend most of your time in Glasgow?
"Probably in the toon - or Topgolf.
If you were going for a drink in town where would you go?
"Vinyl Bar - just round from the Barras."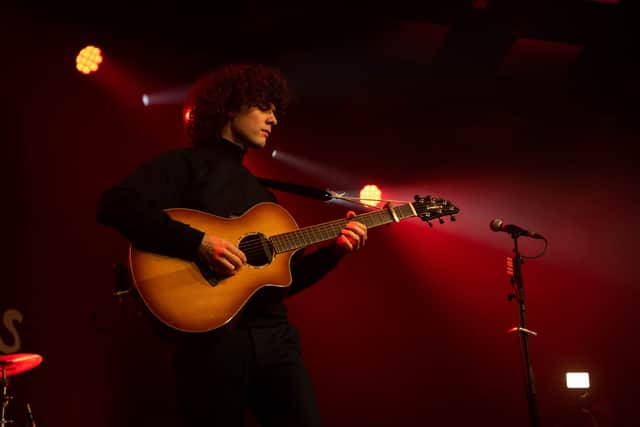 Dylan John Thomas November Tour Dates
2nd - Leeds, Beckett Students' Union
3rd - Liverpool, O2 Academy 1 (SOLD OUT)
4th - Newcastle, University (SOLD OUT)
7th - Birmingham, O2 Institute 2 (SOLD OUT)
9th - Glasgow, Barrowland Ballroom (SOLD OUT)
10th - Glasgow, Barrowland Ballroom (SOLD OUT)
11th - Glasgow, Barrowland Ballroom (SOLD OUT)
14th - Cardiff, Globe (SOLD OUT)
15th - Southampton, Papillon
19th - Aberdeen, Beach Ballroom (SOLD OUT)
24th - Edinburgh, O2 Academy (SOLD OUT)