Lewis Capaldi was spotted celebrating St. Patrick's Day on Friday, March 17 with fans at a West End Irish pub.
The 26-year-old singer-songwriter was sinking Guinness with fans at Jinty McGuinty's on Friday - as the Ashton Lane pub put on a traditional folk band to celebrate the Irish saint's holiday.
Capaldi looked merry as he was pictured wearing a Celtic scarf and an Irish flag headband while posing with fans.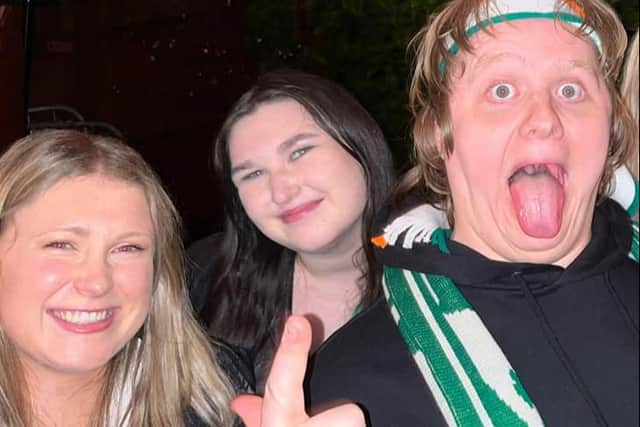 The Glasgow-born artist was brought up in Bathgate but born in Glasgow - and declared his side on the Old Firm back in 2020, when he announced his love for Celtic at an Italian music festival of all places, while Cristiano Ronaldo was in the audience.
Lewis even facetimed his English pal Ed Sheeran while at the pub to show the Shape of You artist what he was missing out on. Capaldi bought his old farmhouse outside Glasgow after being persuaded by Ed Sheeran - after which he promptly moved out after discovering how much renovation would be required, as well as a box of live frogs, he revealed on the Jonathan Ross show last year.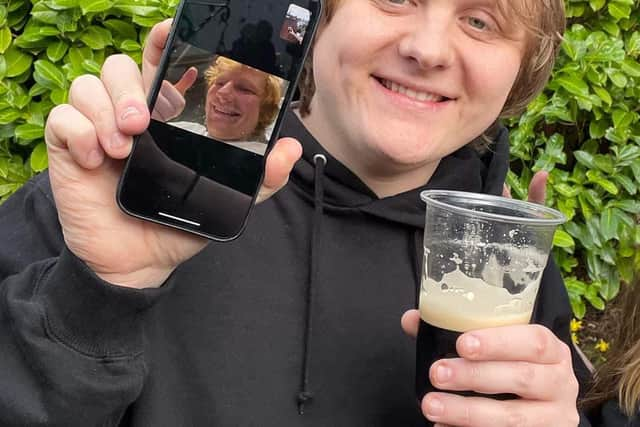 Lewis currently lives in the West End of Glasgow - and has been spotted at various Glasgow pubs across the city since he moved here permanently. Most recently the Scottish artist has been spotted about Nice N Sleazy's enjoying one of the many White Russian's they have on offer.
The Glasgow-based superstar will star in his own Netflix documentary next month on May 5, named after his song 'How I'm Feeling Now'. The film, directed by BAFTA nominee Joe Pearlman, shares an insight into the Scottish singer-songwriter's highs and lows away from the spotlight.
Lewis Capaldi will release his new album, 'Broken By Desire To Be Heavenly Sent', in two months on May 19.