Meet Rita Cowan: The Mother of Japanese Whisky, including Suntory and Nikka, who came from Kirkintilloch
Rita Cowan - or Rita Taketsuru - was born in Kirkintilloch before becoming a pioneer of Japanese Whisky
Watch more of our videos on Shots! 
and live on Freeview channel 276
Visit Shots! now
Rita Cowan was born into an unassuming middle class life in Kirkintilloch in 1896 - and died a legend in Japan. This is the story of how a local woman became the mother of Japanese whisky.
Born Jessie Roberta Cowan, Rita was the daughter of a doctor, and attended Lenzie Academy alongside her four siblings of which she was the eldest. As a Scottish middle-class woman in the early 20th century, she had her life all planned out, and had very little say in her own decisions. From a young age she showed a fascination with foreign cultures whilst learning languages and the arts, although she never expected to see other countries.
Rita fully expected to live an uneventful life as a wife and mother - she was soon engaged to a Scottish man from a local family of a similar social stature. Then came the advent of the First World War.
Her husband would die on the Western Front - closely followed by the death of her father who fell to disease. Within four years, Rita's life had been blown completely off course, she was listless and a widow before she had turned 20.
Little did the Kirkintilloch woman know how much her life was about to change.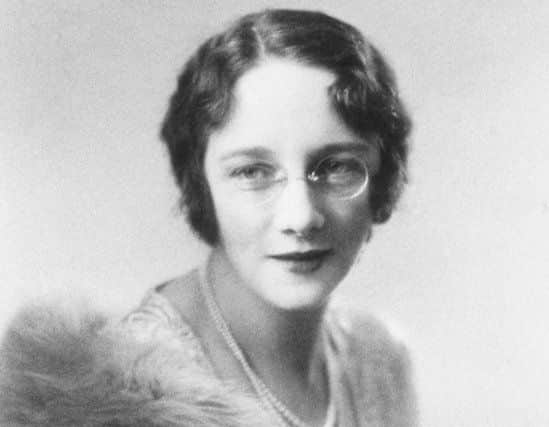 Masataka Taketsuru was born into a sake brewing family on June 20, 1894 - he graduated from Osaka Technical High School where he majored in brewing. Masataka wasn't satisfied with just making sake, a traditional Japanese rice wine, and knew that he could bring a new liquor to Japan, if only he knew how. It was Taketsuru's dream to distil whisky in Japan - something that had never been done before in Asia.
At that time, the only places that distilled whisky were Scotland and Ireland - with immigrants from Scottish and Irish heritage bringing the process to America to create Bourbon. Scottish whisky-makers had been learning the distillation process for hundreds of years, a well-kept secret amongst generations of distillery families.
To fulfil his dream Mastaka travelled to Scotland via the USA in 1918 at the age of just 25 years-old.
He enrolled at the University of Glasgow and took chemistry classes, slowly learning the intricacies of Scottish whisky distillation.
At that time Rita's younger sister Ella, was also enrolled at the University's medical faculty, and requested Masataka to instruct her younger brother Campbell in judo. Masataka agreed and travelled to the family home in Kirkintilloch, it was here he met Rita.
Other tellings of the story claim that Masataka lodged with the Cowan's in Kirkintilloch while studying at the University of Glasgow.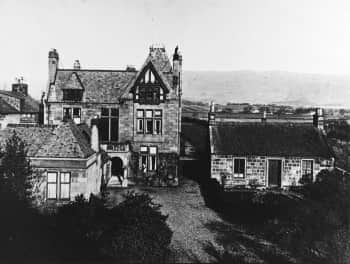 Regardless of how they crossed paths - the pair quickly fell for each other, something that was greatly frowned upon by Rita's family given the attitudes of the era and the death of Rita's fiance at war a few years prior.
Rita supported Masataka while he apprenticed at several different distilleries while they were courting - Longmorn Distillery in Speyside learning malt whisky production, James Calder in Bo'ness to learn grain whisky distillation, and Hazelburn Distillery in Campbeltown to learn malt whisky production and blending.
By the end of his apprenticeships and university classes, Masataka had filled two notebooks with the intricacies of Scottish whisky production. He knew he had to return to Japan to fulfil his dream, but had fallen deeply in love with Rita.
Despite objections from the Cowan family, Jessie Roberta Cowan became Rita Taketsuru when the pair got married at the Calton Registry Office in 1920.
Shortly thereafter the pair moved to Japan to start their new life together. One can only imagine what life was like for Rita when she first arrived, generations before globalisation. Japan would have felt like a different planet from Kirkintilloch, with strange foods, landscapes, and language.
Rita of course was undeterred, if it's not apparent by now the Kirkintilloch woman was as resilient as she was passionate and determined. She had made a new life for herself when everything in her life had come crashing down around her.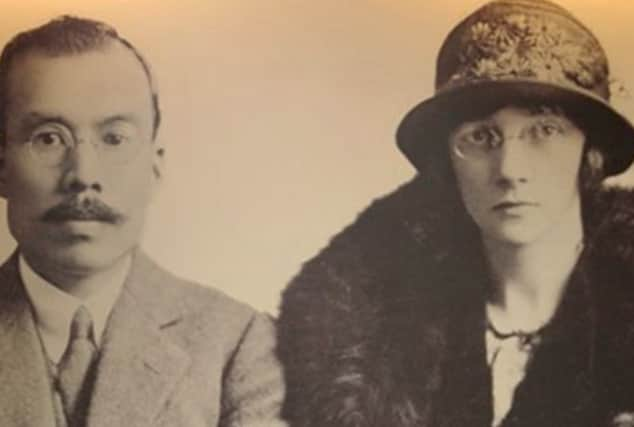 Things weren't easy when the pair arrived - Japan had entered a recession and the company that initially expressed interest in Masataka's dream no longer had the funds or confidence to distil whisky.
Living in the Japanese city of Osaka, the pair only had each other - Rita supported the pair by teaching English at Tezukayama Gakuin University while Masataka tried to convince companies to invest in his dream.
It took three long years, but eventually the Suntory Company picked up Masataka on a 10-year contract in 1923 - giving him the chance he needed.
Wasting no time, he began to direct the building of the Yamazaki Distillery in Osaka - before long the distillation process had begun, and Rita was able to leave her post at the university to better support the couple's now shared dream.
By 1934, Masataka's contract was up with Suntory - rather than stay with the company who he had enabled to produce Japan's first ever whisky - he decided to strike out on his own with Rita to create their own Whisky company.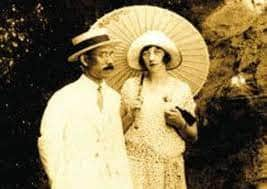 It was thanks to Masataka that Suntory would go on to become the biggest distributor of alcohol in Japan, such was the popularity of their new Japanese whisky. They carry the ethos of Masataka to this day, owning several Scottish distilleries - including Bowmore & Laphroaig, Ardmore, Glen Garioch, Teacher's blended Scotch, and Clydebank's Auchentoshan.
The couple travelled north to pursue their dream, leaving the bright lights of Osaka to a small town called Yoichi in Hokkaido in the North West of Japan.
The Suntory group thought the pair had gone mad, given the inconvenient location - but the pair knew better. Both Rita and Masataka agreed that the environment there was similar to the Strathspey region in Scotland - with a cool climate, clean crisp air, and a similar level of humidity.
Given how long whisky takes to distil, the couple began producing apple juice, under the name 'Dai Nippon Kaju', translating to the Great Japanese Juice Company.
By 1936, the first pot still designed by Masataka and produced in Japan was installed, and the pair wasted no time in distillation. Eager to get a batch out as soon as possible to compete with Mastaka's former employers - the first batch was ready in 1940.
They called it Nikka Whisky - short for their company name Nippon Kaju. Nikka would later become the name of the company itself.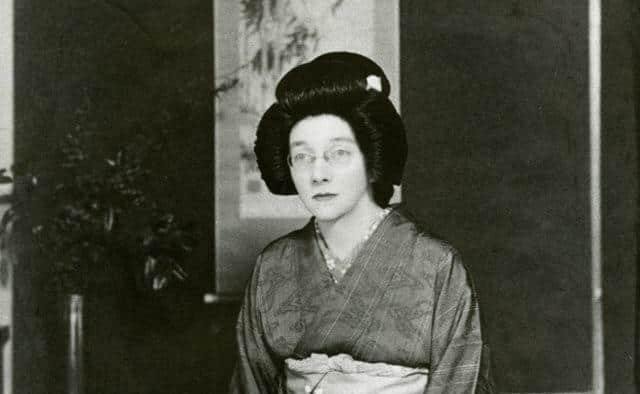 It wasn't all great however, World War II had begun a year prior, and no doubt had stirred up difficult memories for Rita given her former fiance's death at war 20 years beforehand.
Japan had allied with the Axis Powers and fought over the Pacific with America - Rita was spared from internment camps like the other few westerners who were in Japan, although she was under constant surveillance by the Kenpeitai, the Japanese secret police, as a suspected foreign spy despite her Japanese husband and long-term investment into Japan's emerging whisky culture that she helped create.
Military Police would raid the family home on several different occasions, accusing Rita of harbouring radio equipment to communicate with Allied submarines, although nothing of the sort was ever found.
After the attack on Pearl Harbor, even her neighbours turned against her - being shunned in the street while children would throw rocks at her home.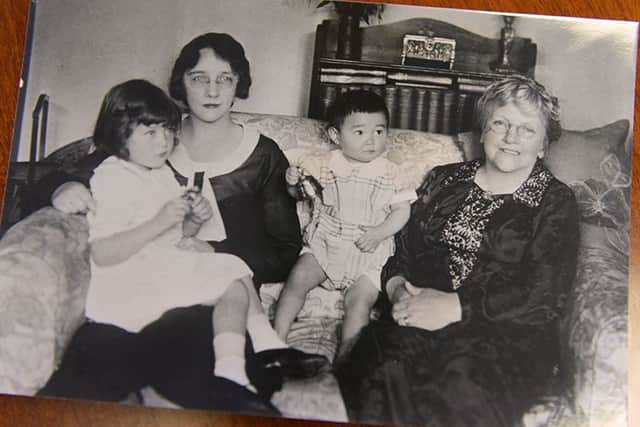 Following the end of World War II, tensions fell as Rita was proven not to be a spy, and Nikka continued to go from strength to strength.
Rita travelled home only once in the years she stayed in Japan, in 1931 - although her youngest sister Lucy would visit the couple in 1959.
The time had come for the pair to choose an heir for the Nikka throne. The couple were unable to bear children, but came to adopt Mastaka's nephew, Takeshi, at 20-years-old in 1933 after the death of his father. The couple also adopted a daughter, Rima, in 1930.
The Taketsurus would become proud grandparents when Takeshi fathered two children, Khotaro and Minobu. Shortly after their birth Rita would begin to experience liver failure and suffer from long-standing tuberculosis.
On January 17, 1961, Rita would die at the age of 64 in Yoichi, the town she called home after her exodus from Kirkintilloch. She is buried on a hillside by the distillery along with Mastaka, who died 18 years later in 1979.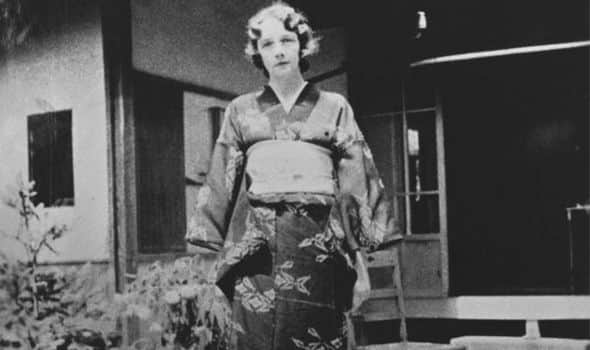 Despite, or perhaps because of, the challenges she faced in life in both Scotland and Japan - her memory is greatly respected, particularly in her new-found homeland of Japan.
So much so, there's a Japanese drama show based on the life of Rita and Masataka and their foundation of the Nikka Whisky brand by Japan's national broadcaster and equivalent to the BBC, NHK.
The show is called 'Massan', after the nickname Rita called Masataka, and explores cross-cultural relationships in Japan, tracking their story over 70 years - their relationship serves as an allegory for the shifting tides of Japanese culture, as the country developed from a closed off Imperialist state to a more modern country - more open and receptive to the outside world.
Emblematic of that, it features the first non-Japanese actor in a lead role in an NHK Drama as American actor Charlotte Kate Fox plays Rita.
Rita leaves behind a lasting legacy - not only in Japan such as the  international school programme she helped set up, called the 'Rita Nursery', or the street on Yoichi's main train station named after her, 'Rita Road' - but as an inspirational tale of love and following your dreams against all odds.