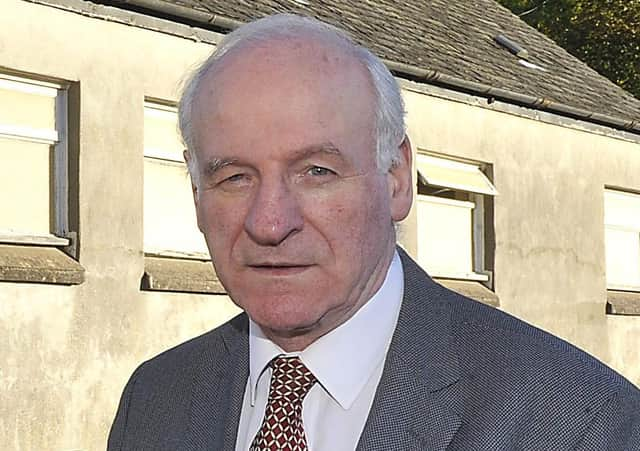 By 2021 Gil Paterson will have represented the Clydebank and Milngavie consituencyfor 10 years, and been an MSP for more than 20 years in total
Mr Paterson (77) has represented the constituency since 2011 when he won the seat for the SNP by defeating Labour's Des McNulty by just over 700 votes. In 2016 he increased his majority to over 8,000
Prior to that he was a list MSP for both Central Scotland and West of Scotland, and is currently convenor of the SNP's Scottish Parliamentary Group.
However, having celebrated 20 years at Holyrood last year, Mr Paterson has now decided to step down.
He said: "I would like to announce that I have reluctantly decided not to seek reelection at the next Scottish Parliamentary election.
"It has been truly an honour and privilege to represent the Clydebank and Milngavie constituency, not forgetting the communities of Bearsden North and Old Kilpatrick, who unfortunately are not mentioned in the official title.
"It has been a difficult decision to make, however, my own personal situation tells me 2021 is the right time for me to stand down".
"I have met some truly wonderful and inspiring people, both individually and through our outstanding local organisations and community groups during my time as the MSP, and I thank each of them for their support.
"Although I won't be returning after the election, there are still 10 months of this Parliament to go and much water to run under the bridge before then.
"I can assure everyone I remain absolutely committed to working hard as your MSP and will continue to do my utmost for my constituents that deserve and expect nothing less of me."