Margaret Love,85, was recognised by Provost Kenneth Duffy at the end of last year for a lifetime spent supporting the community of Viewpark.
Born into a family of six in Viewpark before the break-out of World War II, Margaret has supported her community from an incredibly young age. At just 16 she trained as a seamstress, using this skill she developed in her working life to support her community through volunteering. In the 1970's, Margaret would spend her hours of her own time to create costumes and dress the many local business floats in the Viewpark Gala Day processions.
Not only this, but she was also a very active member of the local ladies banjo group, and a fundraiser for countless community events (including but not limited to the many summer bus trips for locals to the Ayr beach). A big fan of a bingo night, Margaret also organised many Christmas party nights in both the local bowling club and in the Tannochside Miners club.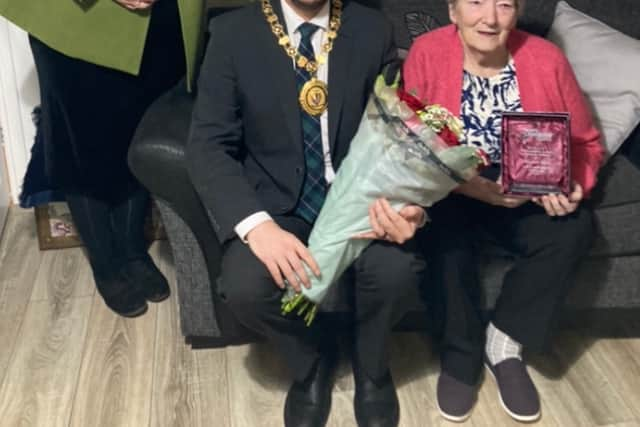 In later years Margaret, keen not to slow down, she volunteered as a 'hobby therapist' in older person centres - where she would use her natural creative talents support older people in Viewpark with company, chat, and introductions to hobby crafting.
Presenting the award to Margaret was Labour Councillor Helen Loughran and Provost Kenneth Duffy. Councillor Loughran said:"Margaret is a shining example of a generation of volunteers who quietly supported hundreds of families in our local Community.
"Her voluntary work and dedication to Viewpark has been and still is an inspiration to many. I am truly delighted that we can in some small way pay recognition to Margaret for her years of Sterling Voluntary service."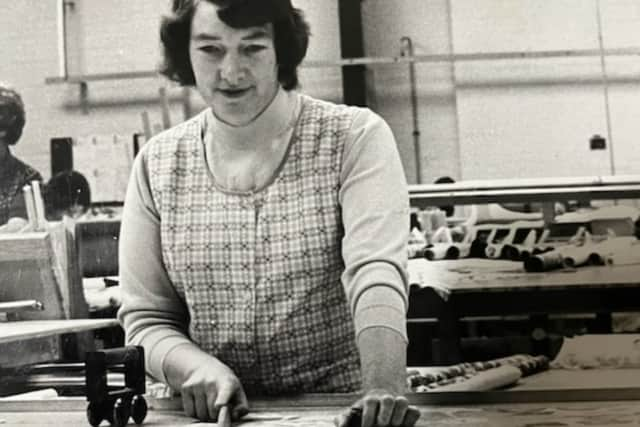 Provost Kenneth Duffy said:"Margaret has a gift that is special and one which she shares selflessly - she always thinks of others before she thinks of herself. She has made an outstanding contribution to both the Thorniewood community and to so many lives, the impact of which will be positively felt for many years to come."