Was Bob Marley a Celtic fan? Jamaican reggae legend's links to Glasgow
Bob Marley only played gigs in Glasgow once - but he had an unexpected affinity with a football team in the city
Watch more of our videos on Shots! 
and live on Freeview channel 276
Visit Shots! now
Bob Marley, a man that needs no introduction - reggae legend, global champion of peace and love, pop culture icon - and a fan of Glasgow Celtic?
It's no big secret that Bob Marley was a massive football fan - apart from music it was one of the great loves of his life, before he died he even told a journalist: "I love music before I love football. If I love football first it maybe can be dangerous.
"I love music and then football after. Playing football and singing is dangerous because the football gets very violent. I sing about peace, love and all of that stuff, and something might happen y'know. If a man tackle you hard it bring feelings of war."
Marley was life-long fan of the beautiful game - whether that be through watching it or playing it. Growing up he followed the Brazilian club Santos and the legendary player Pelé.
He was also a supporter of the London team, Tottenham Hotspur and their Argentine midfielder, Ossie Ardiles, who played through from the late 70s to the late 80s. We can only imagine how he would feel about the recent Ange departure news.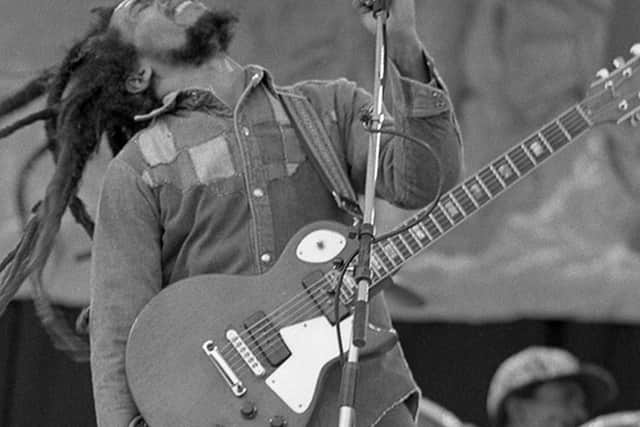 Football played such a part in the musician's life, that back in the 70s (when Jamaican international footballer Allan 'Skill' Cole was his tour manager) Bob told the press:"If you want to get to know me, you will have to play football against me and the Wailers."
It was a little over 42 years ago that the world lost Marley to cancer in Miami on May 11, 1981, aged just 36. Just under a year earlier he played a historic gig at the Glasgow Apollo in July 1980 as part of the Tuff Gong Uprising tour of Europe.
Joined by the Wailers and the I-Threes back-up singers - the concert brought peace and love to Renfield Street as over 3,000 people packed the beloved venue to see the Reggae legend perform live.
Those present at the time recall Marley crying during a rendition of Redemption Song on acoustic - which had 'Glasgow' written onto the guitar.
It was Marley's first and only gig in Glasgow - in fact it was the only gig the singer-songwriter ever played in Scotland.
It's easy to assume that Glasgow was just another city for the megastar on his six-week long 'Tuff Gong Uprising' tour of Europe - which saw him play in 12 different countries to over a million fans. But it's been confirmed that Bob Marley had an unexpected affinity with the city through Celtic Football Club.
Was Bob Marley a Celtic fan?
In his autobiography, Celtic legend Dixie Deans recounted a chance meeting with Marley in Australia, where the musician spoke of his wish to go to Celtic Park and "kick a few balls there".
Bob Marley shocked Dixie Deans in the encounter when they got talking about Celtic, as Marley was able to recall the entire Lisbon Lions squad off by heart.
Deans, who played for Adelaide City in Australia at the time, was evidently not a fan of reggae at the time, as he didn't even know who the artist was upon first meeting.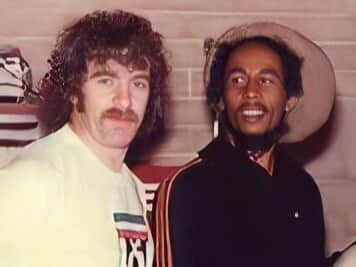 They got training together with the Australian team and eventually got talking after Marley recognised his name: "Oh, you know I'm a big Celtic fan. I would love to go to Scotland to see Celtic Park and maybe even kick a few balls there. I know all about Jock Stein.
"I love reading about British football teams and Celtic has always been my team. And now it is my son Rohan's team. He's only six but he loves Celtic. I can't tell you how much I envy you having played at Celtic Park."
Marley had recorded Old Firm matches while on tour in Europe to take home to his son, Rohan Marley, who inherited his father's love of football and would go on to become a college football player himself before beginning his career as an entrepreuner.
Rohan recalls tales from his father's talking about the unassuming Scottish team and his respect for the Lison Lions squad who won the European Cup in 1967.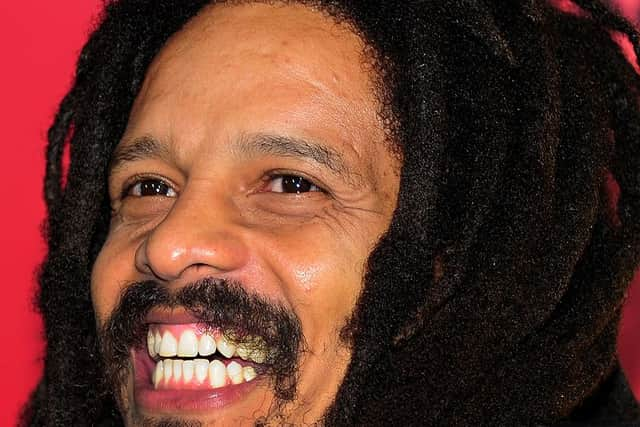 Rohan Marley spoke about the family's celtic support, telling the Celtic View: "My father loved football. He knew everything about football, he watched it all the time and he loved European football.
"I always loved Celtic, they were one of my father's favourite teams. He would talk about Celtic and that's how I came to know them.
"When he was in Europe, he was able to see a lot of the big football games on TV. He watched a lot of English football and Scottish football.
"He would record all the games and I watched them years later at my grandmother's house.
"That's how I came across all these Celtic players from the late 1970s and early '80s because I'd watch these tapes of Celtic versus Rangers games over and over again."