A new study by online casino and comparison experts at CasinoAlpha.com analysed Google search data from the past year to find the top five teams researched n each city. The analysis used a combination of terms such as 'city team', 'club name' and 'city club team' in order to compile the results.
The top five most Googled football teams in Glasgow are as follows:
Football Team
Average Search Volume per month
Rangers
181,701
Celtic
174,359
Partick Thistle
20,488
Manchester United
18,241
Liverpool
16,139
Rangers
Average search volume: 181,701
Based in Glasgow, Rangers is the fourth-oldest club in Scotland. Currently the Light Blues are second in the Scottish Premiership, having won 28 of their 37 matches. Known as the most successful club in Scottish football, the Ibrox club have won the Scottish League title 55 times and have won the European Cup Winners' Cup in 1972.
Celtic
Average search volume: 174,359
Founded in 1887 to help the Irish immigrant population of Glasgow, Celtic have won over 100 trophies - one of only five clubs worldwide to do so. The newly-crowned Scottish champions have won back-to-back titles and remain on course to complete a Treble, having won 31 of their 37 matches this season in the Premiership.
Partick Thistle
Average search volume: 20,488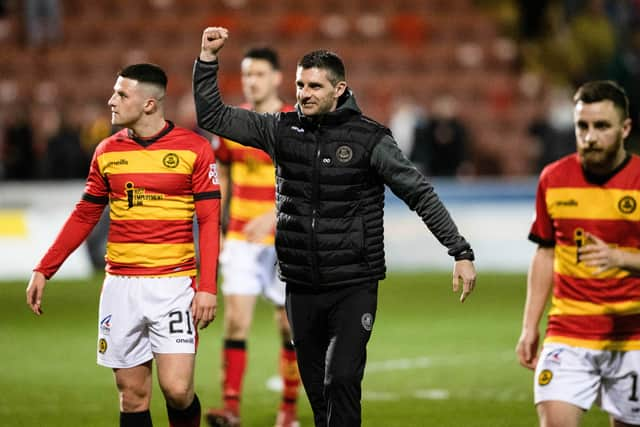 Despite their name, the club hasn't played in Partick since 1908. Currently, the Jags play in the Scottish Championship and finished in fourth place but remain in the hunt for promotion via the play-offs. They won Scottish League One in season 2020/21.
Manchester United
Average search volume: 18,241
One of the world's most popular clubs, the Red Devile were originally founded as Newton Heath LYR in 1878. In 1902 the club's name was changed to the familiar Manchester United. Under the management of Sir Alex Ferguson, United won 38 trophies including two Champions League titles. They also became the first English football team in history to achieve the European treble (winning the Premier League, FA Cup and UEFA Champions League.)
Liverpool
Average search volume: 16,139
Liverpool are one of the most valuable teams in football and were the first professional English club to feature a sponsor's logo on the shirt in 1979. The team have played at Anfield during home games since being founded in 1892 and have won eight FA Cups and one FIFA Club World Cup.
Tudor Turiceanu, CEO for CasinoAlpha.com commented on the findings, stating: "Football is the most popular sport in the UK and the study shows us that among the most Googled teams across the nation, the same names appear frequently. Teams such as Manchester United and Liverpool have been part of the news cycle nationwide for decades and often young people hear about these teams before looking into their home team.
"A report in 2019 by Ernst and Young LLP on behalf of the Premier League estimated that the League's contribution to UK GDP was £7.6 billion, the equivalent of around 100,000 full-time jobs. Football has a worldwide appeal, and it will be interesting to see how the beautiful game changes in the future and if smaller clubs can break into the mainstream."