Stephen Robinson has confessed he hates the January transfer window as the St Mirren boss explained the dfficulties behind why it is such a challenging month for the club.
The Buddies are on track to secure their first top-six finish in the Scottish Premiership this season, but fans are anxiously facing weeks of uncertainty as they wait to see if several first-team assets will still be playing for the Paisley outfit when the window shuts on January 31.
Midfield pair Keanu Baccus and Ethan Erhahon have been attracting strong interest from a host of clubs both in Scotland and south of the border, while there are further doubts over the futures of centre-back Joe Shaughnessy and striker Eamonn Brophy.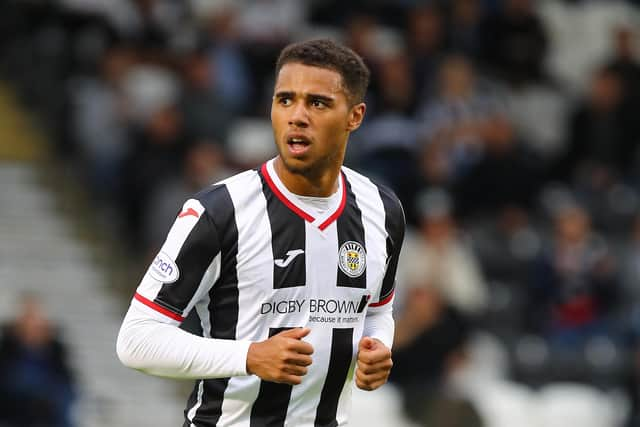 Australia World Cup star Baccus has been linked with a move to Rangers, while academy graduate Erhahon looked to be on his way to Forest Green Rovers last week after Saints accepted a £350,000 bid for the 21-year-old but the English League One side have since pulled out of the move.
Robinson concedes St Mirren are powerless to prevent clubs with bigger budgets from targeting their best players, but accepts that is part in parcel of the job at this stage of the season.
He admitted: "I hate it because we're never in a positon to be very proactive, you're always reactive when you're at one of the smaller clubs. You can't forward plan too much because it all depends on what happens at your end as you are a selling club.
"We have to sell players to survive and we're always at the mercy of clubs with more money. I might turn my phone off, but I'm not sure the board will do the same! You don't get any complaints from me. It was the same at Motherwell and every player has a price.
"We hope we get a good price for people and then try to replace them, or someone steps up within the building. It's difficult because bids can come in at the last minute. You can have five or 10 people you're looking at but by the time the January 31 comes that can be down to one, or even none.
"That one might not want to come, or might not be able to agree a contract. So it's a precarious month for the smaller clubs. I'm no different from anyone else in that position. You have to deal with it and handle it and hopefully we can get through and stay unscathed in terms of players leaving."
Left-sided defender Richard Taylor has joined the club on a short-term deal until the end of the season from League of Ireland side Waterford. Robinson confirmed he is likely to be the only new arrival this month unless anything changes drastically on the squad front.
However, the club's head of recruitment Martin Foyle earned praise from Robinson after the pair worked together successfully at Motherwell and Morecambe before reuniting in Paisley.
He reckons the impact made by summer signings Baccus and Ryan Strain could be used as a key selling point to persude potential targets to come and develop their career at the SMiSA Stadium.
Robinson added: "My head of recruitment Martin Foyle is exceptional. The job he did at Motherwell and the amount of money between us as a staff that we brought n was huge. We brought players here in the summer and they have been outstanding and one will come very good for us now he's back fit - Toyosi Olusanya.
"Martin's played a huge part and we've done it on he same budget as the previous manager. It's a minimal budget and I think we're pretty good at recruiting. St Mrren is a very good football club and gives players a very good platform to go and play football.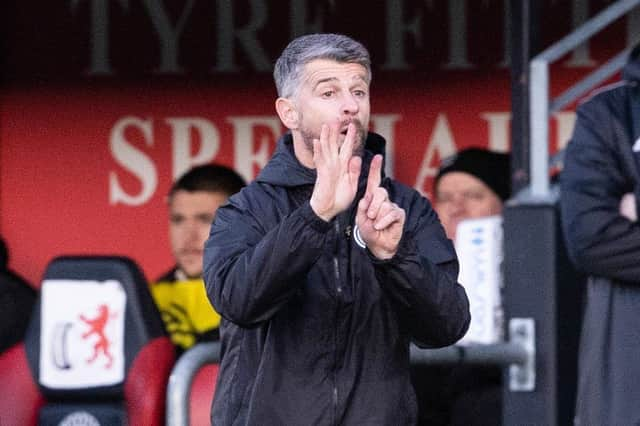 "We've got a lot of interest at the moment in players we brought in during the summer and hopefully boys considering a move here will see that and think they have the same platform to do the same. That's what motivates players.
"We play a decent style of football, we're competitive and the fans have been terrific. The stadium is nice too, so it's an attractive choice for players. We can't pay millions of pounds to bring players in on big wages, but there's a real place for them to come and develop here and then move on and help us along the way."
Academy youngsters Jay Henderson, Kieran Offord and Lewis Jamieson are currently out on loan spells this season and Robinson stated: "We've got a lot of young players who aren't quite ready to go in the team yet that we've put out on loan to get experience. Hopefully they come back, impress and then save us money, because they're already ours.
"It's a two-fold plan. We need to attract players on low money and then sell them on again, and we need to develop our own boys and put a better structure in place to help move them up to the first team. That part is probably going to be in place more for next season."