Alan McGee on: Signing Oasis at King Tut's, managing Primal Scream, Teenage Fanclub and Happy Mondays
Last night the record label svengali spoke about his time managing bands through the 1990s.
Watch more of our videos on Shots! 
and live on Freeview channel 276
Visit Shots! now
Last night, Friday March 24, GlasgowWorld attended An Evening with Alan McGee at Barras Art and Design.
It was a wet night when Alan Mcgee travelled up to Glasgow from his home in the Welsh countryside. Rain battered off the glass roof of the BAaD indoor courtyard and streamed down the windows in thick, lashing torrents - giving the illusion that the whole venue was underwater as the space began to fill up with damp music fans with indie haircuts.
It was a mixed crowd - many now middle-aged men and women come to relive their glory days with Alan McGee, but at the same time many younger fans of the scene that had come to hear what the former head of Creation Records had to say about his time spent with some of their favourite bands.
Alan McGee has one of the most impressive management portfolios in British music history, he has supervised the career of: The Jesus and Mary Chain, Primal Scream, Teenage Fanclub, My Bloody Valentine, Oasis, Saint Etienne, Kevin Rowland, Super Furry Animals, Ride, GlasVegas and The Libertines.
McGee still manages the Happy Mondays, Black Grape, Shaun Ryder, Cast, and The Gulps.
You could see the awe in the audience's faces as the discussion began - their favourite acts that seem larger than life were coached and directed by this man - sitting right in front of them on-stage in a FILA tracksuit and a skip hat, drinking a San Pellegrino.
The event was run by a State of Mind, a Scottish production company - who put on their promoter Paul John Dykes to interview Alan McGee on stage about his life, work, and experiences managing some of the most difficult and successful bands of the 90s.
Here's some of the band stories Alan McGee told last night.
How to be successful in managing bands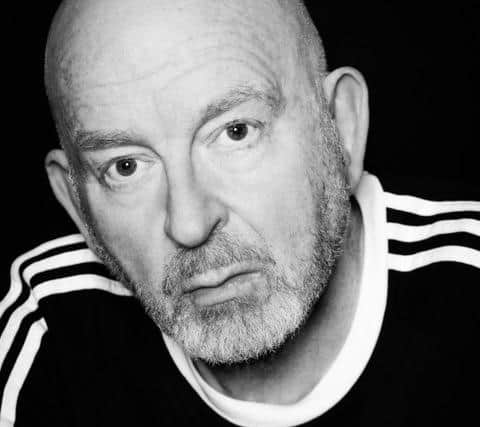 "Doing what I do be whether that be A&R or managing bands, you're only as good as the bands - everybody thinks their a genius, but that's not it, nobody's a genius - if you stand next to Noel Gallagher you look f***ing good - that's it, that's all it is. If you can sign great people - you look good, that's it. It's not a complicated thing."
Meeting Andy Weatherall with Bobby Gillespie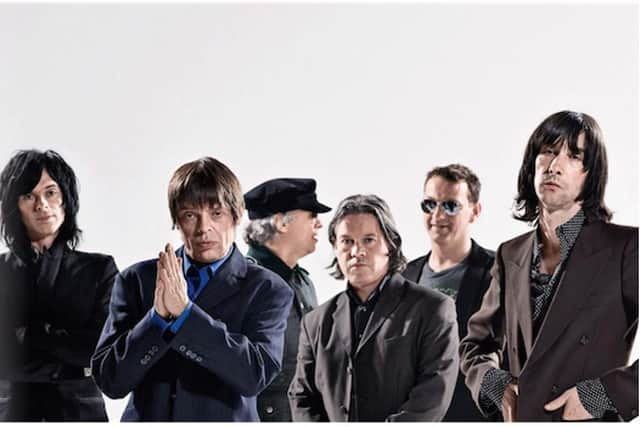 "Me and Bobbie [Gillespie] were at Sub Club and we were absolutely off our nut, it was about three in the morning. One of us said we should go to an outside event, in some field somewhere. This like 1989 or 1988 - so we get in a car with two or three other people, we start driving around the outskirts, listening for music, and eventually, after about 10 or 15 minutes we heard it.
"So we're totally off our nut, pay the driver - start walking through the fields through horses and all this. We get to this rave at 4 in the morning and everybody's there; The KLF before they were famous, Jimmy Coyle's there, Bill Drummond's there, Richard Morris of The Grid is there, blah blah blah. So we do more E's.
"Until it gets to about 8 in the morning and we've run out of ecstasy. Me and Bob think that someone's dropped the ecstasy, so we start crawling around on our hands and knees in the grass looking for it. And at that point we look up and it's f***ing Andy Weatherall and he goes, 'What are you doing?' And at that point, that's when we met him."
Buying ecstasy from Shaun Ryder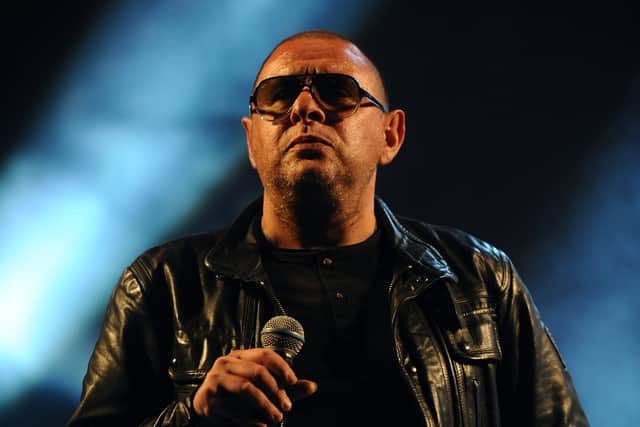 "Bob resisted acid house for four or five months, and I kept telling him it's f***ing amazing and he kept saying 'no it's not' - The MC5's, The New York Dolls, all that - anyway so eventually I said let's go see the Happy Monday's, this is like '88/'89 and the band were playing this club. So me and Bob went there, and we made our way to dressing room."
"So we knock the door, Bez answers the door and says Shaun it's Bob, and Shaun is like 'who the f*** is Bob?'. He buys a pill anyway for £20, Bob necks it and he's like 'it's no worked.' So we go back and say Shaun it's not worked, and he goes Mancunian accent* 'give us your f***ing mouth' - then he put another one down his neck and that worked."
Meeting Teenage Fanclub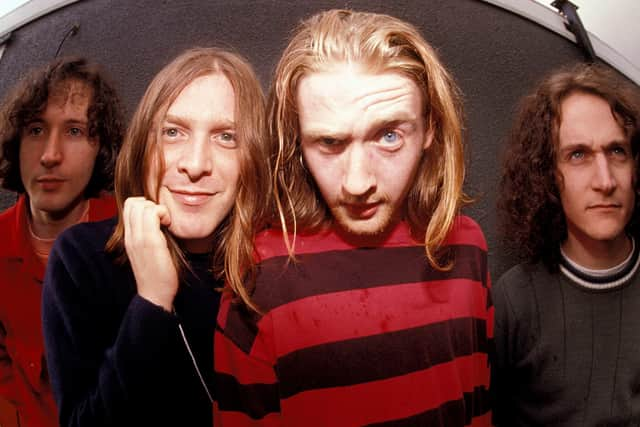 "I used to run into the Teenage Fanclub in Euston station and I think they were falling out with their record label at the time, which was Fire Records I think. I went through to see them at Sheffield Leadmill and it was phenomenal. I spoke to them after and we said we'd make a record.
"At that point, I had no idea it was going to be Bandwagonesque. At the same time I was making Loveless, I was making Screamadelica, I wasn't really concentrating on the Fanclub. You know I just thought it was another band that would do good business, but my concentration was on these other two bands.
"Went up to listen to it, and it f***ing hell what a phenomenal record. I don't think it ever got better than that to be honest, those three records came out within like six weeks of each other; Loveless, Screamadelica, and Bandwagonesque."
Meeting Noel Gallagher for the first time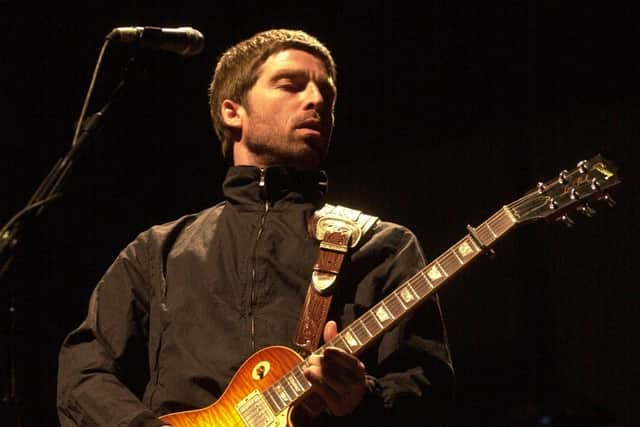 "Noel was having a seat with Hannah at Reading Festival who used to work for me four years before I signed Oasis at King Tut's in 1993.
"She went on so much about Noel that I kind of didn't like him - and I kind of liked her right? Anyway it was Reading Festival 1989, and Hannah comes up and says 'McGee meet Noel!' and this wee guy with a puffball haircuit is like 'alrighttt' - and that was the first time I met him."
Signing Oasis at King Tut's
"I was drinking with Gerry Love [Teenage Fanclub] down the stairs at King Tut's. It was Glasgow, 1993. I walk in, and there's a guy decked out in Man City blue Adidas, and he looked like George Harrison or George Best - I thought he looked amazing.
"Debbie [Turner, Sister Lovers] came up to me and says 'I brought this band up from my rehearsal place, f***ing called Oasis' - and I looked at the guy in the blue tracksuit and I thought 'you'll be the drug dealer', because in 1993 that's what drug dealers looked like - they were really good looking kids and then you'd see the indie singer, and he'd always look s*** and that was Bonehead.
"So I was sitting or standing having a drink Gerry Love downstairs, and someone comes down saying that band was about to go up - and no offence to Gerry because I think he's a good guy but he was f***ing boring me - so I was like I'll go and see the band, not expecting them to be good, just why not?
"I went up and they were playing Rock 'N' Roll Star, another song, and then Up in the Sky, at that point I said to my sister; I'm signing them. Then for the fourth song, and they were only allowed to play four songs, they said they were playing a Beatles song. I just thought 'aw this s***' because it's always s*** when bands say they're going to play The Beatles because they can never really do it - so I was thinking they're going to lose their record deal.
"And they f***ing nailed it, I knew then I wanted to take them. I asked Coyley who used to do the sound for Teenage Fanclub:
"And that was it - that's how we signed them."