Looking to escape the bustle of the city centre? Consider a home in the the happiest towns and villages near Glasgow.
There are so many options when considering where to live that it can get overwhelming. That's where we come in, let us share some of the research we did into quality of life indicators from the Office of National Statistics to find the 10 best places to live around Glasgow where residents are happiest.
From hip and upcoming suburbs popular with families to quaint rustic villages - there is no shortage of desirable places to live without straying too far from Glasgow.
For full context the UK average for life satisfaction is 7.5, feelings of being 'worthwhile' are 7.8 on average, happiness has a British average of 7.4, and 2.9 is the UK average for anxiety, all out of 10.
Glasgow is below (or above in the case of anxiety) the national average in every aspect, life satisfaction is 7.4, feelings of being worthwhile are 7.4, happiness is at 7.1, and anxiety is higher than the national average at 3.1.
To give a fuller picture, we've also included the average house price for the area. According to RightMove the average price for a house in Glasgow was £199,348.
10. East Kilbride, South Lanarkshire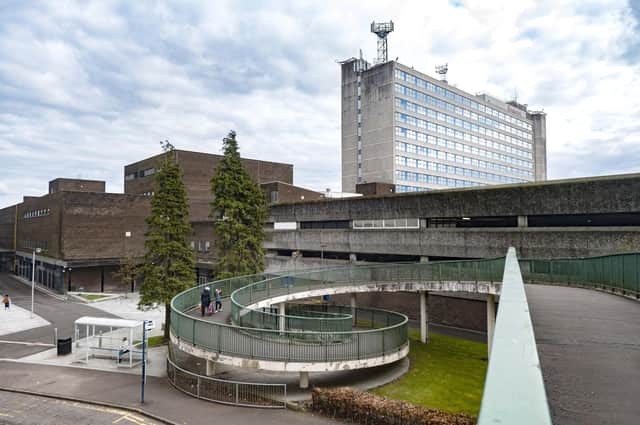 East Kilbride is a great commuter town for Glasgow with connections to the city centre via bus, rail, or road. There's plenty going on for young families too - with a country park, ice rink, swimming pool plus local job opportunities within retail, industrial estates and government offices for HMRC and the Foreign Office.
Life Satisfaction in East Kilbride sits at 7.7, 7.8 in feelings of being worthwhile, 7.4 in happiness, and anxiety at 2.7. The average house price for East Kilbride sits at around £180,000.
9. Neilston, East Renfrewshire
Back in 2017, the Royal Mail put Neilston as one of their most desirable places to live in the UK, and it's not hard to see why. The countryside village is great for anyone looking to live out their cottage-core fantasies.
At just a 15 minutes drive from the Southside of the city, Neilston is incredibly handy for car commuters.
Life satisfaction in Neilston sits at 7.7, 7.8 in feelings of being worthwhile, Happiness sits at 7.4, and anxiety levels at 2.8. The average house price in Neilston is around £230,000
8. Motherwell, North Lanarkshire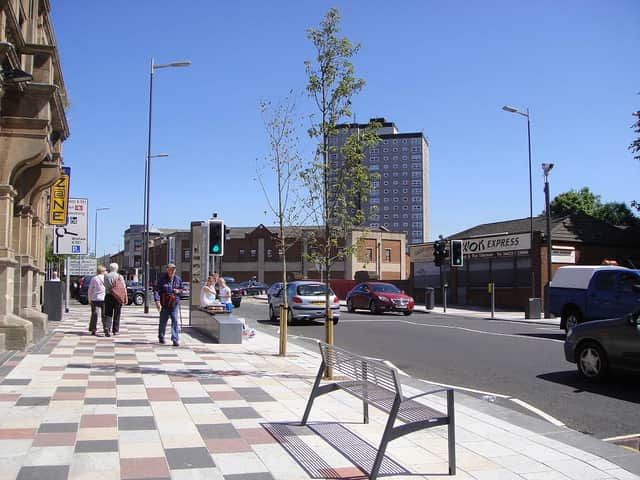 Hit hard by the Thatcher era, the post-industrial town is back on the up, with investment in the new train station bound to bring more rail connections to the town, which is already a central hub for rail, bus, and car commuters due to the near instant access to the M8, and the huge amount of buses and trains coming and going from the town every 15 minutes.
The town's got a lot of character, matched by nearby towns like Bellshill or Hamilton, which are also great options for commuters.
Life satisfaction sits at 7.5, feelings of being worthwhile at 7.8, happiness sits at 7.2, and anxiety levels are at a 3. The average house price in Motherwell is around £140,000.
7. Bishopbriggs, East Dunbartonshire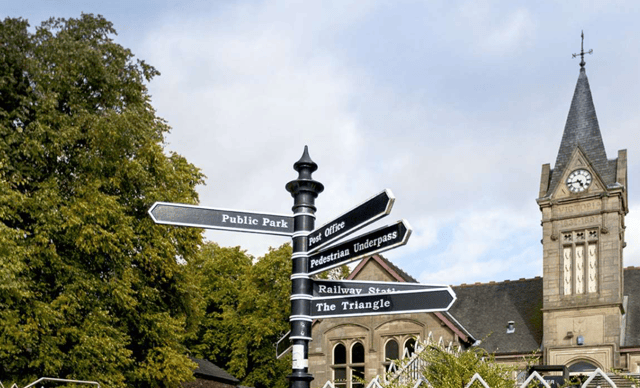 Bishopbriggs is the perfect commuter town, just far away enough from the city centre to be quiet and self-contained, but close enough that if you fancy a drink after work it's as simple as hopping on a 10 minute bus or train. Not that you'd need to, as there's plenty going on in the town itself.
Unfortunately, house prices are at a peak in Bishopbriggs, with the average house price costing around £250,000 - although you can get a home for a lot cheaper than that, the area is quite mixed so has some high-value houses that drive up the average property price.
Bishopbriggs scores a 7.7 life satisfaction, 7.9 in feelings of being worthwhile, 7.5 in happiness, and 2.9 in anxiety levels.
6. Balloch, West Dunbartonshire
On the banks of Loch Lomond you can live out your Scottish dreams, drinking a dram and reciting Robert Burns to yourself as you take in the stunning views of the historic loch.
It's a touch further away, and for the everyday commuter perhaps a more urban settlement like Clydebank would fare better - but for those looking for a breakaway from the city lifestyle, Balloch is the way to do it, there's still plenty of road and rail links, it'll just take a bit longer to get into the city.
Life satisfaction in Balloch sits at a 7.3, feelings of being worthwhile at 7.7, happiness is 7.3, and anxiety levels are at 3.1. Balloch has an average house price of around £175,000.
5. Paisley, Renfrewshire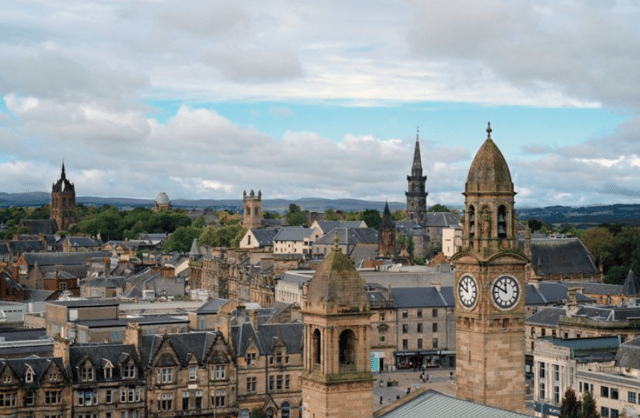 Paisley is the place to be nowadays, forget your Dennistoun, Partick, and Shawlands (all equally great places to live), few match the goings-on of the Paisley community.
Great for young families and for those not willing to give up the hustle and bustle of city-life, Paisley offers a more laidback experience than Glasgow - but still has it's own unique character and charm that sets it apart from the Glasgow culture.
You can get in and out of Paisley incredibly quickly as well with fantastic rail and bus connections.
Life satisfaction is 7.5, feelings of being worthwhile are 7.7, happiness is 7.4, and anxiety sits at a 3. The average house price for a property in Paisley sits at around £150,000.
4. Greenock, Inverclyde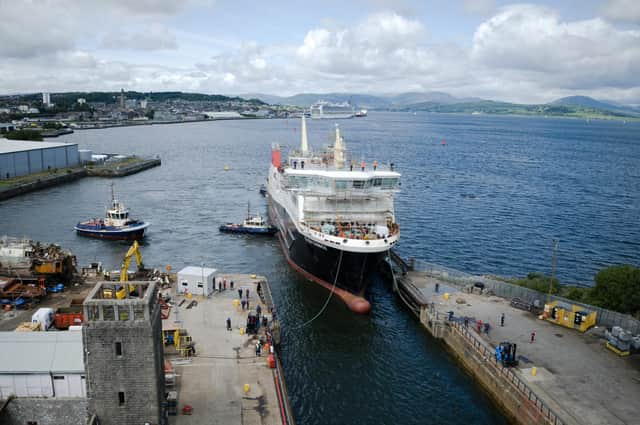 Greenock, much like Motherwell, has a bit of a rough reputation, but as a commuter town, it gives you great value for money.
With transport links across all of the West of Scotland, it's easy enough to get to Glasgow in a rush, with stunning views along the across the River Clyde and rural countryside. That's not to mention the natural beauty of the seaside town itself, with tenement buildings and stunning viewpoints out across the Irish Sea.
In Greenock, life satisfaction sits at 7.4, feelings of being worthwhile sit at 7.7, happiness at 7.3, and anxiety at 3.3.
3. Saltcoats, North Ayrshire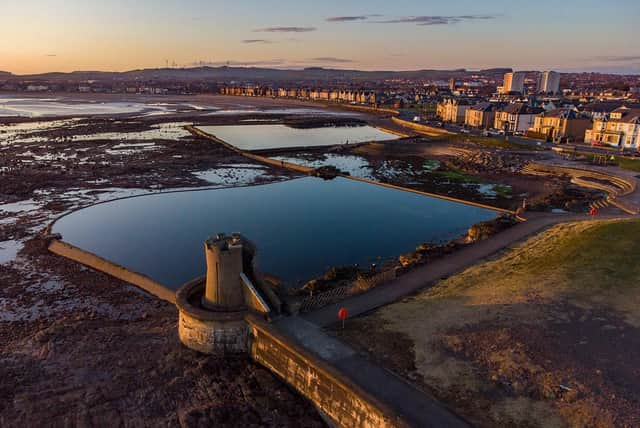 Far from the hustle and bustle and city prices, Saltcoats is the perfect seaside town for lovers of the outdoors.
With instant access to daytrips to the Isle of Arran and the island of Cumbrae - as well as the great Scottish outdoors being right on your doorstep, it's a great place for young professionals that want to shirk the busy and overwhelming lifestyle of living in Glasgow.
The average price for a home in Saltcoats is around £130,000 making it incredible value for money as well.
2. Clarkston, East Renfrewshire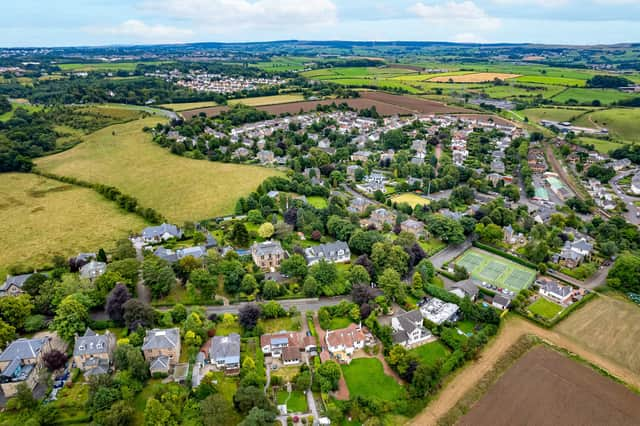 Clarkston is a handy, happy place with plenty of rail connections to Glasgow leaving from two stations every 15 minutes.
The average house price in Clarkston sits at around £335,000 - so a better option for those looking to retire, or for high-flying young professional looking to set up a family outside of the city.
Life satisfaction in Clarkston sits at 7.7, 7.8 in feelings of being worthwhile, Happiness sits at 7.4, and anxiety levels at 2.8.
1. Luss, West Dumbartonshire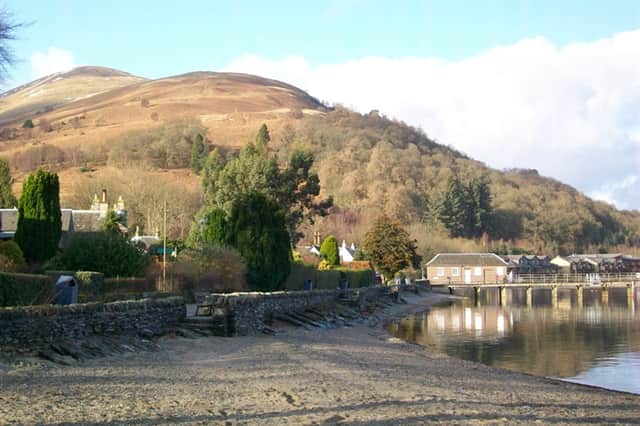 Much like Balloch, Luss also sits on the banks of Loch Lomond - great for the outdoorsy type that's looking to climb a Munro every weekend.
You can find Luss less than an hour away from Glasgow - and it's well worth the visit to see Loch Lomond alone. The towering Ben Lomond looks over the town from the loch - giving the fairytale town it's iconic look.
The small beach has a pretty pier and serves as an idyllic location for some wild swimming or sunbathing (although you might get some funny looks in this weather). You can also take a boat tour around Loch Lomond to visit the tiny islands spotted around the loch.
From Luss you can also visit the nearby satellite villages around Loch Lomond - including Tarbet, Rowerdennan, and Balmaha.
Thanks to it's proximity to town, it makes for the ideal day-trip even if you don't fancy living there - you can even get a Citylink bus from Buchanan Bus Station to the tootsie village.
Life satisfaction in Luss sits at a 7.3, feelings of being worthwhile at 7.7, happiness is 7.3, and anxiety levels are at 3.1. The average house price in Luss sits at around £315,000.