A Scottish hospitality group have posted a job listing for a 'Guinness Quality Officer' to test and rank the Guinness at 16 of their Glasgow pubs and clubs
The Scotsman Group, formerly G1 group and before that Kings City Leisure own some of Glasgow's most popular hotels, restaurants and bars, such as The Grosvenor Picture Theatre on Ashton Lane, Òran Mór in Glasgow's West End and Hillhead Bookclub - all of which will presumably see a bump in the quality of their Guinness from the appointment of the new stout whip.
But what does the job entail? A Guinness Quality Officer for The Scotsman Group would travel between the hospitality group venues in both Glasgow and Edinburgh to photograph, partake in, and then score the pubs/clubs pint.
The Scotsman group also promise a Guinness allowance for each venue, with full travel expenses, and a 'generous discount' to be offered in each venue for the duration of their employment.
The 16 Scotsman Group pubs and clubs to benefit from the Guinness Quality Officer include:
Arta
The Bothy
Corinthian
Hillhead Bookclub
Gardener
Grosvenor Café
Grosvenor Picture Theatre
October
The Social
Committee Room 9
Manuka
Oran mor
Polo Lounge
Hummingbird
Delmonica's
Riding Rooms
Scotsman Hospitality Marketing Manager, Craig Grant said: "In a few short weeks we will be welcoming thousands of revellers through our doors for one of our busiest days of the year, St. Patrick's Day.
"As with all aspects of our business we pride ourselves on having the perfect serves year round. However, in anticipation of this years' celebrations we want to ensure we have every confidence that everything is pouring how Arthur intended."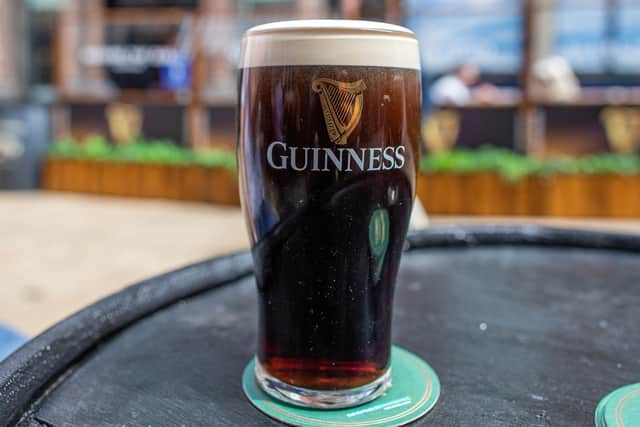 In the interests of full disclosure, The Scotsman Group have a controversial history spanning over a decade, including;
The installation of a two-way mirror in the hand-wash area of the women's toilets in Shimmy Club in 2013.
In 2014, a disabled couple won a discrimination case against the Scotsman Group after they were refused entry to the Polo Lounge, a Scotsman Group venue. Bouncers did not allow them into the Glasgow venue, which the couple had visited before, because they claimed it had no disabled facilities.
Not paying minimum wage to almost 3000 of their workers in 2015.
Underpaying staff by more than £45,000 via deductions in wages to pay for both staff uniforms and training.
In 2020 at the beginning of the Coronavirus pandemic the company sacked hundreds of staff over the phone
The job posting asks for a ''minimum 2 years' experience in drinking Guinness' as well being able to pour the perfect stout within 120 seconds.