Could an Angel Investor save the Mortons Rolls factory in Drumchapel and their 250 staff?
One Glasgow politician has been in discussion with angel investors who could save the factory and its staff from redundancy
Watch more of our videos on Shots!
and live on Freeview channel 276
Visit Shots! now
Following the shock announcement that Mortons Rolls would cease trading - Scots across the West of Scotland began to mourn the loss of their favourite breakfast roll, while the 250 staff at the factory live in fear that they could lose their jobs at any minute.
In a letter to staff on Friday March 3, the firm told employees they would be "laid off with immediate effect". The Drumchapel bakery employs around 250 people, who have been told that "no final decision" had been taken on redundancies but all jobs were at risk.
As soon as the news was announced, both Glasgow Labour MSP Paul Sweeney and Shettleston MSP Bill Kidd called for government intervention of the closure of the manufacturing site.
Labour MSP Paul Sweeney likened the impending loss of Mortons to the closure of the McVities factory in Glasgow last year, and called for the government to help find a buyer for the baking company. Other Twitter users have went as far for calling for the nationalisation of Mortons Rolls.
This morning, just before noon, the Labour MSP announced headway with his efforts in saving the manufacturing site - following discussions with unnamed 'angel investors'. An angel investor is an individual or group who provides capital for a business, usually in exchange for convertible debt or ownership equity.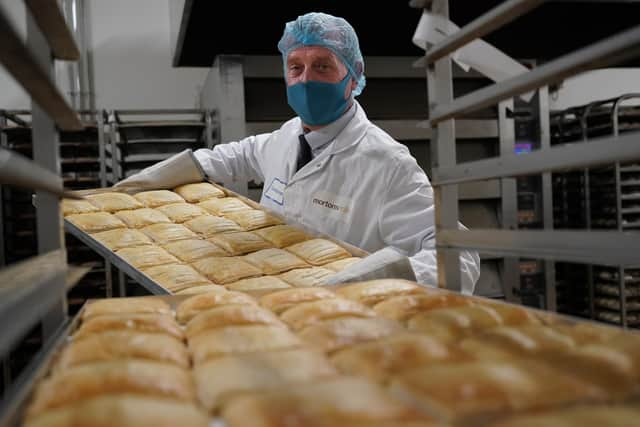 Writing on Twitter at 11.55am on March 7 2023, Paul Sweeney said: "I've had a positive discussion today with angel investors who are prepared to buy @mortonsrolls, saving the brand and many of the jobs. Time is of the essence to secure the factory lease and jobs.
"I have requested that Scottish Ministers engage with the investors within 24 hours."
Whether Sweeney will be successful in his campaign to save the factory remains unclear, we can only assume we will receive more news in the next 24 hours, stay tuned to GlasgowWorld to hear the latest on the administration of Mortons Rolls.
Glasgow City Council leader, Susan Aitken, also released a statement on the closure of Mortons Rolls on Twitter, she wrote:"I've been updated today by the Glasgow City Council team who are working with national agencies to mobilise support for the Morton's workforce.
"Our number one priority is to support those facing redundancy into new jobs as quickly as possible and minimise any disruption to household incomes.
"The announcement has come out of the blue.
"A closure and job losses on this scale is a big blow to the local community and swift action is needed to mitigate it.
"Glasgow City Council has reached out to Morton's management and I urge them to engage closely with us for the sake of their workers.
"We will also seek to establish what chain of events has led to this apparently sudden closure and whether any action or support may be provided to save jobs and continue production at the factory in the short term, while a possible longer term plan could be developed."