A shock came to breakfast fans everywhere across the West of Scotland yesterday, when reports in the media announced that Mortons Rolls ceased trading on Friday March 3, 2023.
Every generation has it's great tragedies, and it seems the imminent closure of Mortons Rolls could be the latest in a long list of bad hands dealt to the city. It truly is a shame to think that future generations of Glaswegians will grow up never knowing the unique well-fired crunch of a traditonal Morton's Crispy Roll.
Even if you're from a McGhees family, this news has got to sting.
Well known for the iconic advertisement on their lorries and plastered in various other places across the city; 'We built this city on Mortons Rolls', cast over a vignette of Glasgow's skyline, lit as if the sun were rising. Seeing one of the Mortons vans puttering along in the quiet early morning streets was a welcome sight to many a Glaswegian, and their loss from the early-morning industry is one that will be felt in the city for years to come.
In the second financial quarter of 2021, around the beginning of May, Mortons Rolls began selling in Aldi's - they also supplied Lidl and M&S. Their baking/manufacturing facility in Drumchapel bakes 2 million rolls a week, milling around 100,00kg of flour in the same amount of time.
Writing to staff on Friday, Mortons Roll's said:"The company is ceasing to trade with immediate effect.
"The directors have taken steps to ensure that the business can continue in some form.
"But it is likely that this will be with a reduced workforce across the business."
The letter given out to the bakery firms 250 staff on Friday also said that employees could expect to be "laid off with immediate effect" - as all jobs were at risk but "no final decision" had been made in terms of redundancies.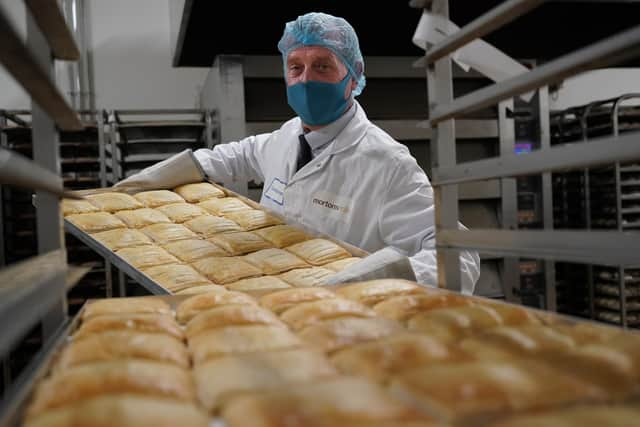 For many, the news hit even harder this morning, with an outpouring of support for the company and it's staff - as Glaswegians everywhere fear for the future of their breakfast.
Colin McCredie, the Scottish actor who plays DC Stuart Fraser on Taggart, lamented their loss while debating whether he should stick them up on eBay.
Mark Cox, who plays Tam on Still Game, has long been an outspoken fan of Mortons Rolls, and lamented their loss
Labour MSP Paul Sweeney likened the impending loss of Mortons to the closure of the McVities factory in Glasgow last year, and called for the government to help find a buyer for the baking company. Other Twitter users have went as far for calling for the nationalisation of Mortons Rolls.
Bill Kidd released a statement to his constituents on social media, it read:"Since last night's announcement my office has been in touch with the board, and will take up further discussions first thing on Monday, any and all Scottish Government assistance will be sought for this iconic local trademark firm."