How accurately can AI create songs and album covers in the style of these 8 Glasgow artists and bands?
Glasgow anthems written by robots.
Watch more of our videos on Shots! 
and live on Freeview channel 276
Visit Shots! now
As artists fight back against AI production - we thought we would take a look to see just how accurate music composition by artificial intelligence programs can be.
Yesterday, May 18, former frontman of The Police, Sting, said that musicians are facing a 'battle' with artificial intelligence and how it is currently being used within the music industry.
The 71-year-old decried the use of AI in music - believing that artists need to defend the 'human capital' of music.
As AI continues to advance, its capabilities in a infinitely broad range of industries become more apparent. Most recently, we have seen the advancement of voice cloning and music production by AI to the point where it can produce pretty accurate copies.
Eminen, Drake and Harry Styles have all seen fake copies of their work being produced using the likes of ChatGPT or the recently released 'Google Bard'.
DJ David Guetta has already used the technology to replicate voices from popular artists into his tracks.
The French music producer added Eminen's "voice" into one of his songs, whilst also producing a duet between Drake and The Weekend which went viral in April but was quickly pulled from streaming services after a copyright claim from Universal Music Group.
This is incredibly easy to do, for example with 'Apple Voice Cloning', set to come to iPhones soon, all you need is 15 minutes of audio to replicate a humans voice.
You can even use AI to mix, master, and even produce your music - this is possible through AI like Amper Music and AIVA, which has been around from as far back as 2016 - all it needs is a little direction and a little musical theory knowledge from the prompter, but as AI advances - it needs less and less direction from humans to create art.
In an interview with the BBC, reminiscent of a scene from Blade Runner, Sting said: "The building blocks of music belong to us, to human beings."
"It's similar to the way I watch a movie with CGI. It doesn't impress me at all.
"I get immediately bored when I see a computer-generated image. I imagine I will feel the same way about AI making music.
"Maybe for electronic dance music, it works. But for songs, you know, expressing emotions, I don't think I will be moved by it.
"The tools are useful, but we have to be driving them. I don't think we can allow the machines to just take over. We have to be wary."
The music industry has already mobilised against the new technology, launching a group called the Human Artistry Campaign. It has warned that companies using AI are violating copyright by training their software on commercially-released music.
However, under English copyright law, works generated by AI can be theoretically protected as its own work. But in the US Copyright Office, a ruling has recently been placed where AI art and music can't be copyrighted as it's "not the product of human authorship".
In the interests of furthering AI artistry through local journalism - we spent some time in the virtual studio with ChatGPT seeing how accurately they could replicate the lyrics of eight Glasgow artists.
We also used the AI artist BlueWillow to create fictional album covers for the new Glasgow songs - some of these are better than others, just don't look too deeply into their eyes. The prompts we used to generate the image are included in the caption.
The Fratellis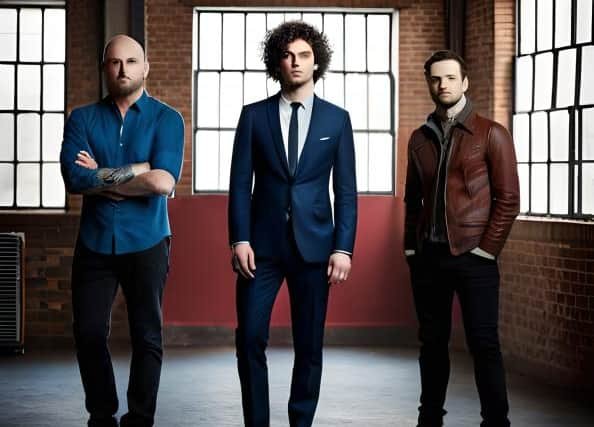 Prompt: Write the lyrics to a song very similar to Chelsea Dagger in the style of the Fratellis but different enough to avoid any copyright laws
Well, she walked into the room, a hurricane of style,
With a smile that could stop the clock, make the moment worthwhile,
Her eyes were like fire, burning through the night,
I knew right then and there, she'd take me for a ride.
She's a wild one, a heart on the edge,
Gonna break the rules and push the boundaries,
We'll dance in the chaos, in our own sweet way,
Together we'll conquer, come what may.
Lewis Capaldi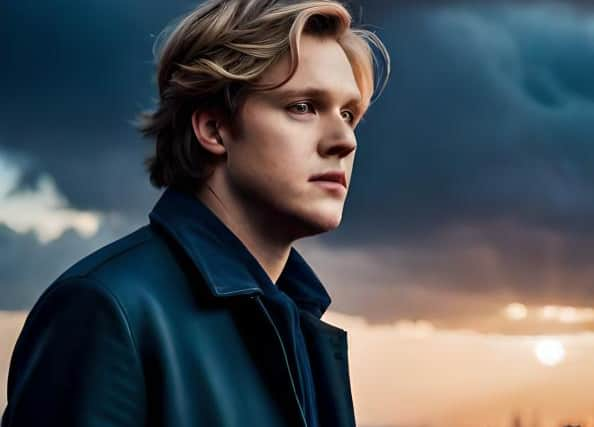 Prompt: Write the lyrics to a new song by Lewis Capaldi in keeping with the style of his debut album. Make it funny please.
I trip over my own two feet, it's a daily routine,
But I'll dance like nobody's watching, in my own little scene,
Through mishaps and blunders, I'll embrace the fun,
'Cause laughter is the best medicine under the sun.
Spilled spaghetti on my favorite shirt, what a sight,
Tangled up in my headphones, can't get them right,
But I'll keep on bumbling, in my own unique way,
'Cause life's too short to take it too seriously, they say.
Belle & Sebastian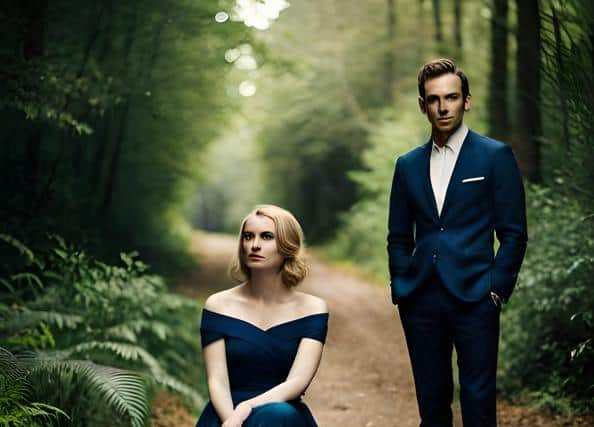 Prompt: Write lyrics in the style of Belle & Sebastian for a indie pop song. The lyrics should incorporate themes of longing and have a very 'The Smiths' vibe. Please be provocative in the lyrics.
In the quiet corners of this sleepy town,
I wander through the streets, feeling so let down,
Longing for a love that's bittersweet,
A taste of passion, a forbidden treat.
In the underground bars where misfits reside,
We share our stories, our secrets we confide,
Yearning for connection, in the depths of our souls,
We find solace in lyrics that echo our goals.
Primal Scream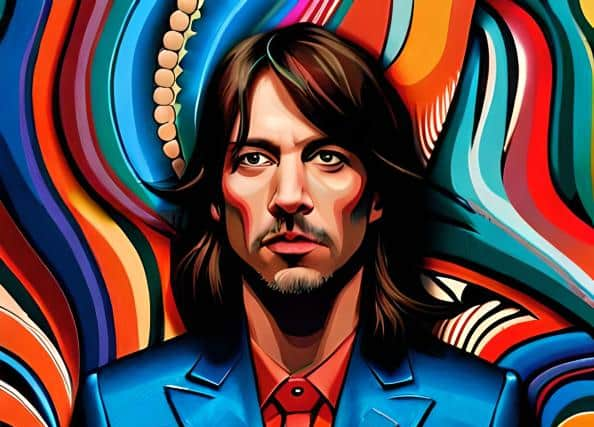 Prompt: Write lyrics in the style of a Primal Scream song from their album 'Screamadelica'. The lyrics should incorporate themes of UK politics in the 90s. The genre is 'Acid-House.' Please be provocative in the lyrics.
The system's crumbling, the youth demands change
Thumbs up for rave culture, it's time to rearrange
No more empty promises, we're breaking the chains
In the realm of Acid-House, a freedom that remains
Beneath the surface, secrets untold
The corridors of power, a story to be sold
But we won't be silenced, our voices grow loud
A revolution of sound, shaking the crowd
Deacon Blue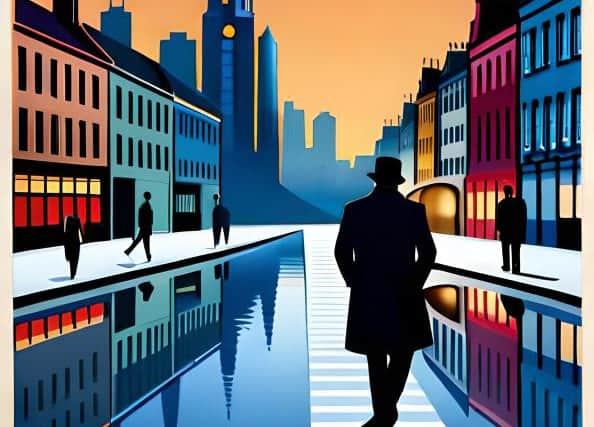 Prompt: Write a song in the style of Deacon Blue's 'A Ship Called Dignity' but this time it's a ship called Sean, change the song accordingly.
On the shores of a town, by the rolling sea,
There's a ship named Sean, sailing wild and free,
With a crew of dreamers, chasing destiny,
They set their course, to a life yet to be.
Oh, Sean, the ship of hopes and dreams,
Across the ocean, where adventure gleams,
Through stormy waters, you'll find your way,
Sean, sail on, embrace a brand-new day.
Simple Minds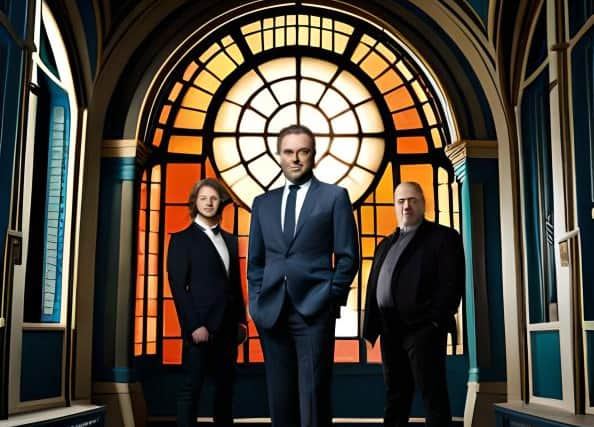 Prompt: Write a song in the style of the band Simple Mind's 'Don't You (Forget About Me)' but make it more relevant for a 2023 audience
We're reaching out, searching for connection,
In a digital age, seeking affection,
Don't let the noise drown out your voice,
Let's come together, make some noise.
Won't you remember our love's embrace,
In this chaotic world, let's find our space,
Hold on tight, let the colors shine,
In this moment, our souls align.
The Blue Nile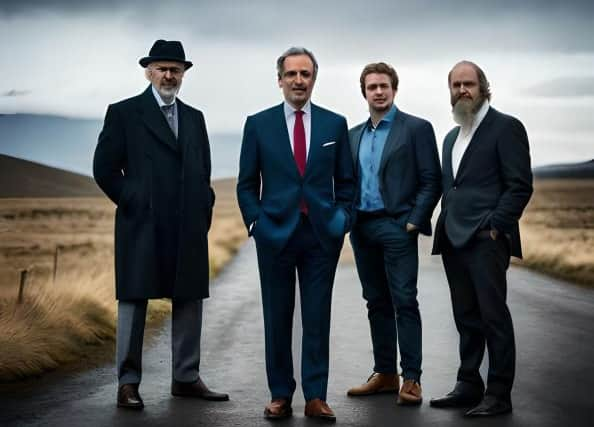 Prompt: Write a song in the style of The Blue Nile about Glasgow
Oh, Glasgow, you're a diamond in the rough,
With a spirit that's resilient, strong and tough,
Through rain and shine, you stand tall,
Glasgow, you've captured our hearts, overall.
Through the years, as time goes by,
Glasgow's spirit will never die,
Forever cherished, always adored,
Glasgow, you're the city we adore.
Franz Ferdinand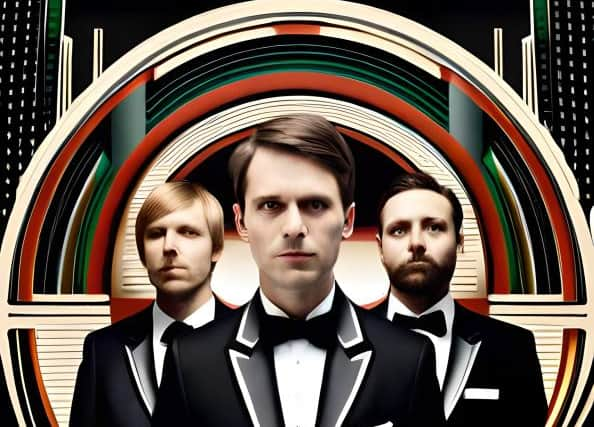 Prompt: Write a song in the style of Franz Ferdinand about the world of Glasgow - at one point using the phrase 'GlasgowWorld'
The pubs are buzzing, the music's loud,
From indie rock to the punky crowd,
We dance to rhythms, hearts full of pride,
In this GlasgowWorld, there's no need to hide.
Oh, the Clyde flows through our veins,
As we paint the city with colorful stains,
From the murals on the walls, to the stories untold,
GlasgowWorld, a spirit so bold.
Speaking to ChatGPT about its music production abilities
ChatGPT is an AI language model - meaning it generates responses based on input and instruction. This means you have to be very specific to get what you want from the AI.
At times it can get confused and put out some pretty strange or misguided results - we just selected some of the AI's best outputs to show off how well it can compose lyrics at this time - as it advances, no doubt it will become easier for the AI to mimic particular artists.
ChatGPT can recreate the style of different artists and generate lyrics that align with their typical themes and sound, but it will never have a complete understanding of an artists' writing processes or personal creative choices.
Therefore the responses are based on patterns and general knowledge acquired during interactions with users.
After a frustrating couple of hours trying to find the correct prompts so the AI would create something recognisable, we had this brief exchange which was rather illuminating:
Prompt: You're really bad at writing lyrics
ChatGPT: I apologize if the lyrics did not meet your expectations. Writing lyrics is a creative process, and preferences for style and content can vary. I'll do my best to improve and provide lyrics that better align with your vision. If there are specific aspects or themes you'd like me to focus on, please let me know, and I'll gladly give it another try.
Prompt: Sorry, do you like music?
ChatGPT: As an AI language model, I don't have personal preferences or emotions, so I don't experience liking or disliking things, including music. However, I have been trained on a vast amount of musical data and can provide information, lyrics, and discuss various aspects of music. Feel free to ask me anything music-related!
Prompt: Do you like Primal Scream?
ChatGPT: As an AI language model, I don't have personal opinions or emotions....