Owners of Glasgow bars accused of 'systemic mistreatment' of staff
Unite Hospitality Union has revealed that staff in Glasgow and Dundee venues felt there has been 'systemic mistreatment'.
Watch more of our videos on Shots!
and live on Freeview channel 276
Visit Shots! now
Unite Hospitality has shared a statement saying that "70 per cent of all workers across 13 bars in Glasgow and Dundee including The Luchador, Bird & Bear, Draffens, The Bull, Fly South and Franks have submitted a shocking collective grievance outlining systemic mistreatment to the owners of MacMerry 300 & Abandon Ship Ltd."
Details of this include allegations that the company neglected to inform staff of potential close contacts from those testing positive for Covid-19; those waiting on PCR test results being expected or feeling pressured into returning to work; staff who felt uncomfortable coming into work during the current rise in Covid cases being threated with disciplinary action and no official statement or guidance from senior staff regarding Covid measures and actions being taken.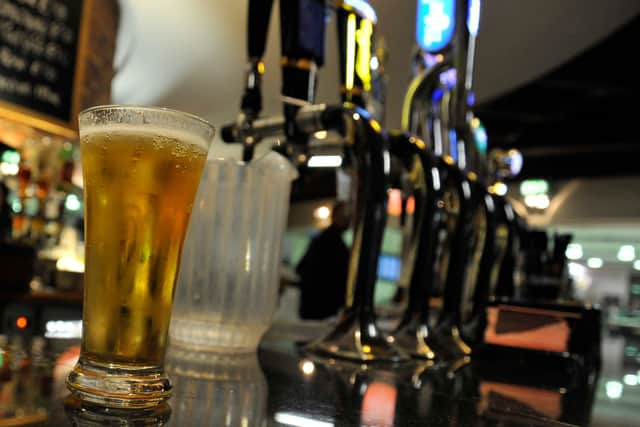 The are also details of alleged pay and contract issues, including staff not being paid sick or holiday pay; lack of communication over sick and/or holiday pay; inconsistences with tax and not being paid full wages for shifts at other venues.
Abandon Ship opened in Glasgow last year, at the site of So LA which closed in 2020. Owned by Scottish entrepreneurs, Phil Donaldson, Richard Davies and AJ McMenemy, the company also opened The Bull, a gastro pub on Great Western Road last year.
McMenemy and Donaldson set up the group MacMerry 300 in 2010, and now own an empire of venues across Scotland, including the original Abandon Ship Bar, which they describe on Instagram as a "fun and dumb bar for those who love art, good vibes and great drinks".
They also have the Luchador and Fly South, among others.
A spokesperson for MacMerry 300 said: "Hospitality is a highly regulated industry where staff and customer safety is paramount. We first learned of any alleged issues today and are amazed that Unite took first to social media rather than raising any concerns with our management team.
"We would also point out that some of the reported complainers have not worked with us for over two years. We utterly refute the claims made and will be consulting with staff immediately to find out why allegations may have been levelled. We are of course also willing to discuss any genuine grievances or concerns."
Unite Hospitality are now alleging that money has started appearing in members' accounts for months of unpaid wages, holidays and pensions.
They tweeted about this, writing: "Macmerry are trying to fix this quietly and without apology. The only way this will be resolved is by acting comprehensively and recognising our union for collective bargaining."
The Glasgow branch of the union has set up a solidarity fund, with 100 percent of funds raised going to Macmerry workers that have been 'detrimentally treated for being part of a collective grievance. '
Over £2,400 has been raised so far. Find out more here.