SWG3, one of Glasgow's most multi-faceted arts venues, has announced an exciting new partnership with Nordoff and Robbins, the UK's largest music therapy charity, that will bring music therapy sessions to one of the archways lining Glasgow's Eastvale Place.
Nordoff and Robbins' work helps people to connect and communicate through music. Informed by more than 60 years of practice and research, their music therapists work with people of all ages living with conditions such as dementia or acquired brain injuries to break through the barriers that can cause social isolation.
The new home for Glasgow 'Open Access' sessions, where music therapists provide one to one support, will help the charity to meet the ever-increasing demand for its services in the region. The partnership is another key development in SWG3's ambitious masterplan to reshape SWG3 and the surrounding areas into a unique, world-class cultural destination.
Focused on delivering change in the local community, the latest addition to works includes public gardens, a community gym session and improved local infrastructure.Nordoff and Robbins will be the newest residents on Eastvale Place, following recent additions speciality coffee roaster and cafe, Papercup, and Scottish travel and adventure accessories brand, Trakke.
Together, they join some of Glasgow's favourite independent companies and entrepreneurs, including Niche Optical Tailor, Cottonrake Bakery, Ruby Flowers and Frame Werk framers.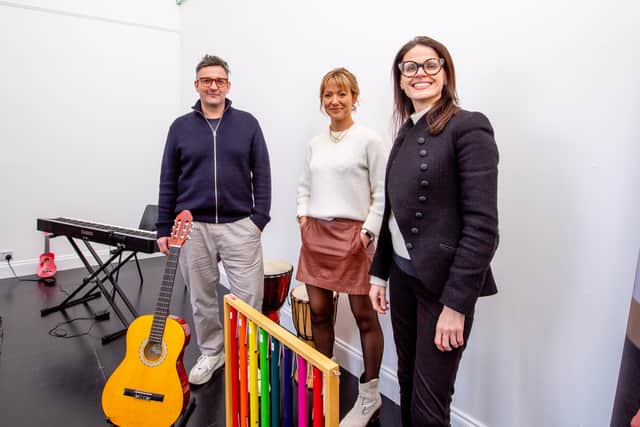 Andrew Fleming-Brown, MD of SWG3, said: "We are delighted to partner with Nordoff and Robbins to deliver music therapy sessions out of Eastvale Place that will have a hugely beneficial impact for many people in our community.
"This partnership underscores the latest phase in our innovative, long-term strategic plan to transform the entire SWG3 campus into an iconic new cultural destination for Scotland."