The consumer choice brand Which? have released a list of the caffeine content in coffees served by high street coffee shops like Starbucks, Pret, and Costa. If, like us, you require a liquid caffeine injection to drag yourself to work each morning - make sure you're getting the most bang for your buck from your takeaway coffee.
The difference between the milligrams(mg) of caffeine content can very wildly - with a 150mg difference between two of the biggest brands. You could also be getting less millilitres of espresso.
This means if you pop into a different chain than normal, you could leave with a huge caffeine buzz - making you a touch too hyper for your morning meeting - or worse, leave feeling as tired as you went in.
Caffeine content varies wildly depending on the type of coffee you get, for example: a cappuccino from Costa contains more than four and a half times as much caffeine as one from Starbucks - while a single espresso at Pret has six times as much caffeine as one at Starbucks, reports Which?.
Here's how the high street coffees caffeine contents line-up
| | | | |
| --- | --- | --- | --- |
| | Single-shot espresso | Cappuccino | Filter/Brewed Coffee |
| Caffè Nero | 45mg(30ml) | 110-115mg(355ml) | N/A |
| Costa (Signature blend) | 100mg(30ml) | 325mg(362ml) | N/A |
| Greggs | 75mg(28ml) | 197mg(341ml) | 225mg(341ml) |
| Pret | 180mg(30ml) | 180mg(350ml) | 271mg(350ml) |
| Starbucks | 33mg(25ml) | 66mg(350ml) | 102mg(350ml) |
For the highest value for money - Costa and Pret are the go-to given their high caffeine contents - although there's no point in getting a double-shot of espresso (which would reach 360mg of caffeine at Pret!) if it'll leave you rattling at the keyboard trying to format an excel document.Costa's medium cappuccino (362ml) has 325mg caffeine compared to 66mg caffeine in Starbucks' Tall (350ml) version, which has less caffeine than you'd find in a mug of tea (75mg) or a mug of instant coffee (100mg). Similar sized cappuccinos from Caffè Nero will give you 110-115mg of caffeine, Gregg's 197mg and Pret 180mg.Knocking back two medium cappuccinos from Costa in a day could therefore put you over the safe limit of caffeine intake (300-400mg a day) - while two from Starbucks might not even give you a buzz, in fact you'll probably be feeling quite sour about paying the better half a tenner for the caffeine equivalent of a mug of tea and some biscuits.
How much caffeine is too much caffeine?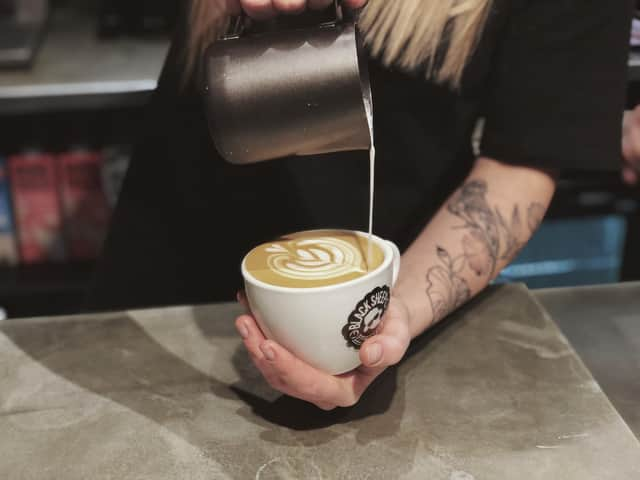 Caffeine, you know it well, drink the hot brown water and feel a bit more perky - that's how it works pretty much. For a more scientific analysis, caffeine is a natural stimulant that 'boosts' your brain and nervous system - making you more alert, and reportedly increasing performence in short-term, high-intensity endurance excercises, whether that be running a 5k or desperately trying to meet a deadline before your morning meeting.
As written earlier most people, depending on body weight and a few other factors, can safely consume 300-400mg a day - although having more than 600mg a day has been linked to insomnia, anxiety, increased blood pressure, and upset tummies.
Preganant women should have no more than 200mg a day (less than a large coffee from brands like Costa or Pret) - as high intakes of caffeine have been linked to an increased risk of miscarriage or low-birth weight babies.
Given that caffeine is a natural stimulant, it can be found in loads of everyday things - even in a lot of places you wouldn't expect like Chocolate, which on average has around 10mg of caffeine, a cup of tea (around 75mg depending on the brand), or a coca-cola (around 30mg). You can even find it in cold & flu tablets or paracetamol - if you're sensitive to caffeine for whatever reason, it's always safest to check the ingredients before consuming anything.
That being said, it's not all bad for you. Evidence shows that coffee drinkers enjoy a greater diversity of healthy bacteria in the gut microbiome - while other studies show people that drink coffee are at a lower risk of stroke and liver disease.
Why does the caffeine content in coffee vary so much?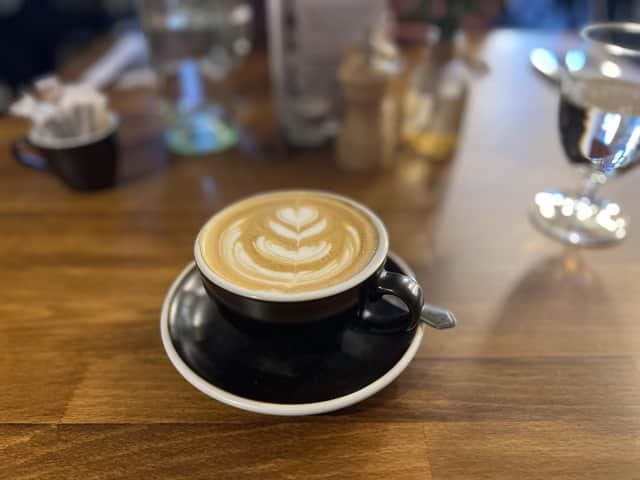 According to Which? the difference comes down to how much espresso is used in the drink - most coffee shops will have at least two 'shots' of espresso in them. Other factors can also affect the caffeine content, including the type of coffee beans used to make the drink.
There are two main types of coffee bean - Arabica and Robusta. Charles Love, tea and coffee expert at Whittard of Chelsea, told Which?: "Arabica contains around half the caffeine levels of Robusta. While most chains use a 100% Arabica blend, those that use a mix of Arabica and Robusta naturally have more caffeine in their drinks".
The level of roast can also impact caffeine levels. Light and medium roasted beans often contain higher caffeine as the higher roasts burn away caffeine content. The area where the coffee beans grew also impact the caffeine content, varying due to the differences in climate, altitude, and soil.
It's a complex art for sure - even steeping time, size and quality of the grind, temprature of the water, and a myriad of other differing factors that come together to give the final caffeine content of a coffee.
If you're concerned about your caffeine consumption you can ask about the caffeine content (most high street chains have the caffeine content listed somewhere), or ask for fewer shots in your coffee - the baristas probably won't judge you (out loud anyway).