'Gotham never looked better cast as Glasgow': Brendan Fraser opens up about Batgirl cancellation on Howard Stern show
90's heart-throb and villain in the cancelled Batgirl film, Brendan Fraser, spoke to Howard Stern about how Glasgow was the 'perfect Gotham'
Watch more of our videos on Shots!
and live on Freeview channel 276
Visit Shots! now
Hollywood actor Brendan Fraser spoke out about his disappointment in the cancellation of The Batgirl film, his role in the unreleased movie, and how he believed Glasgow to be the perfect incarnation of Gotham.
It was the first time Gotham was shot entirely in Glasgow. Previous incarnations of Batman universe films, like last years 'The Batman' used some locations in the city, like in the closing shot of Batman riding his bat-bike out of Necropolis - presumably before the Police came to check if he had a license to be riding off-road with as many CC's.
Set in a different universe from the Marvel films, the movie is based on DC comics in the Batman universe, starring Leslie Grace as the eponymous 'Batgirl' - the female equivalent to Batman's Robin, although presumably more than just a side-character. Unfortunately, it's likely we'll never know how good (or bad) the film really was, as it was shelved after poor test screening results in August 2022.
Brendan Fraser, star of the 1999 film The Mummy, spoke out about the cancellation on the Howard Stern Podcast, he said:"I thought it was great. I didn't see the film cut personally but I had friends and co-workers who said it was really good.
"I don't think the film was shown in it's best light, it was a directors cut, a first cut - and I don't know about you, but I don't eat half-baked cake.
"It wasn't judged on the merit that it had."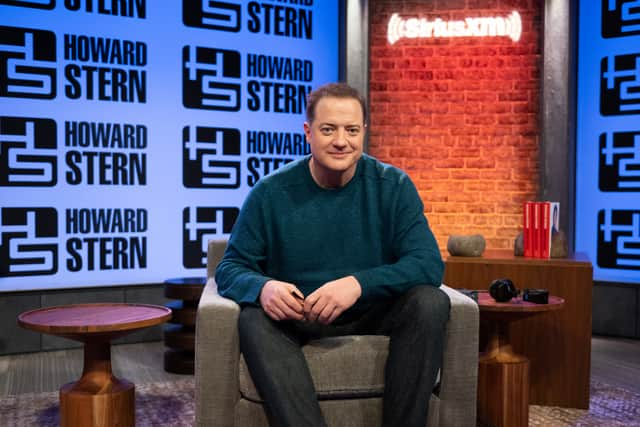 The film was directed by the same men that did the buddy-cop Bad Boys trilogy of films featuring Will Smith and Martin Lawrence.
The star-studded cast graced the streets of Glasgow during filming throughout 2022 - including Michael Keaton, Brendan Fraser, JK Simmons, and Leslie Grace. It reportedly cost an estimated £57.6m.
Fraser, who was played the villain Firefly on set, claimed on the podcast that 'Gotham never looked better cast as Glasgow'. Speaking to Stern he said:"Gotham never looked better cast as Glasgow.
"You know it's like decaying - it's just gorgeous, it looks like Gotham city. You believe it no matter where you look - if you light it the right way."
We may never see Batgirl in it's entirety, whether that's a good or a bad thing, we'll never know. You can however watch more of Brendan Fraser in his latest film, The Whale, in which he plays a dying obese English teacher trying to reconnect with his daughter - quite the departure from the villain who shoots about Glasgow with a jetpack and a flamethrower.