Paradise Found: The case for and against Brendan Rodgers' Celtic return
Pundits and former Old Firm stars cast their verdict on Brendan Rodgers' proposed return to Celtic Park.
Watch more of our videos on Shots! 
and live on Freeview channel 276
Visit Shots! now
Question marks remain over whether the 50-year-old should be forgiven by furious fans for the manner in which he departed the club in February 2019 for a move to the King Power Stadium. And with a second spell as Celtic No.1 now seemingly a foregone conclusion, supporters will be demanding he builds on the success created by Ange Postecoglou over the last two seasons.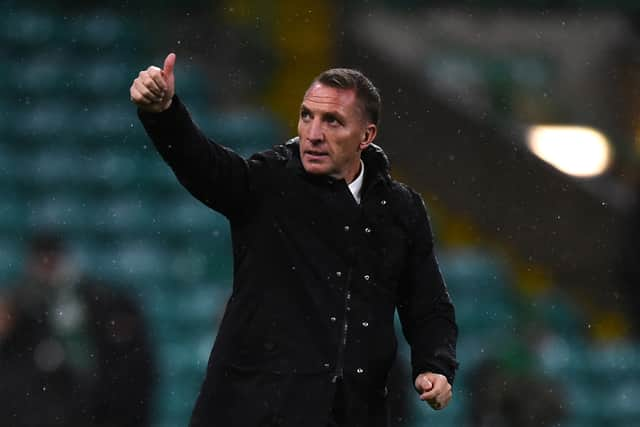 The Northern Irishman needs no introduction having clinched a total of seven trophies out of seven in all domestic competitions during his hugely successful first stint, but keeping the club ahead of fierce rivals Rangers and making progress in the Champions League will be of the utmost priority.
Rodgers will inherit a very attack-minded squad left behind by new Tottenham Hotspur boss Postecoglou, but what have a number of former Old Firm stars and pundits said about the club's decision to re-appoint their double treble winning gaffer. The reaction appears to be split with some for and some against:
Ally McCoist (For)
The Rangers legend reckons Rodgers appointment would be a positive one for the Scottish game with a deal close to be finalised, insisting he is a big advocate of him as a manager.
Speaking on talkSPORT, McCoist said: "He'd berilliant. I think Brendan is a great coach. The only thing I would say is there is a good section of the Celtic support who weren't happy when he left and they think the manner he left in wasn't acceptable.
"I would think that would come into Brendan Rodgers' thoughts, I don't care what anybody says, it would come into Brendan's thoughts. Listen, I heard Martin O'Neill talking, if Brendan went back there and they start winning games of football and start winning trophies. That is the most important thing."
Simon Jordan (Against)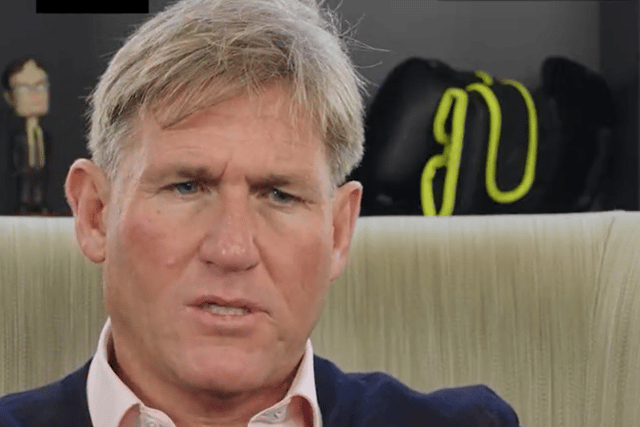 The talkSPORT pundit and ex-Crystal Palace owner was critical of Rodgers, particularly during his time at Leicester where he was sacked in April after winning the FA Cup and guiding them to consecutive fifth-place finishes in the English top-flight. He reckons Rodgers didn't live up to expectations during his time in the East Midlands.
Speaking on Outspoken with White & Jordan, he said: "If he goes back to Celtic I'm not sure what that says about where his career is going, with due respect to Celtic, but they will get a capable manager.
"I would be surprised if that was a route that either party wanted to go down. Because if you've got this background noise of Celtic fans are disillusioned with him or disappointed with the way he left. And unfortunately, people must be judged by their last event, he was responsible in part for this team being relegated.
"So, the most important thing to remember right now is his current version. Whether that's good enough for Celtic, whether Celtic wants to bring him back into the equation. I would be surprised; I don't think it's a fit that works."
Charlie Nicholas (Against)
The former Hoops striker voiced his fears over Rodgers' potential return, claiming that many supporters are unlikely to ever forgive him for quitting the club with a treble still on the cards.
Writing in his Scottish Daily Express column, Nicholas said: "We'll have to see which way the Celtic board goes. But at least the new manager will begin from a position of strength. However, I wouldn't take Brendan Rodgers back as I believe he burned his bridges when he quit in February 2019 with Celtic top of the Premiership.
"Lawwell is also back in the building as chairman, so I just don't think he fits the club anymore - even if his style of play would suit the squad. Really, I can't see how that relationship with Lawwell could ever be mended."
Andy Townsend (For)
Appearing on talkSport, he said: "Brendan's win percentage at most of the clubs he's been to has been more than acceptable. He won 96 matches out of 204 for Leicester. He's won in the FA Cup and won the Community Shield as well. And I don't think you can class that as a failure. It was the right time for him to go because he looked like he'd had enough.
"It wasn't like you've sacked him out of nowhere. It looked like it probably should have been done a few months before it was. Brendan originally went to Celtic to be successful and to give them a period that they enjoyed. He could also then put in his back pocket and then go and find himself another big Premier League job.
"Now, he got to Leicester, he's won things there, and it's all fizzled out. I think he's now at that point where he's going to go back to Celtic and he's going to look to do the same again because I think he's an ambitious guy."
Alan Hutton (Against)
The former Rangers full-back claimed Rodgers wouldn't have been his top target to replace Ange Postecoglou.
He told Football Insider: "The way he left Celtic, under a bit of a cloud, is not ideal and a lot of fans, it will still hurt a little bit. Although he was very successful, he had a great team there, he knows the club inside out and could probably hit the ground running. Whether he wants to take time out and then assess his options is another question. But it is a great opportunity to manage a team that is going to be in the Champions League."
Danny Murphy (For)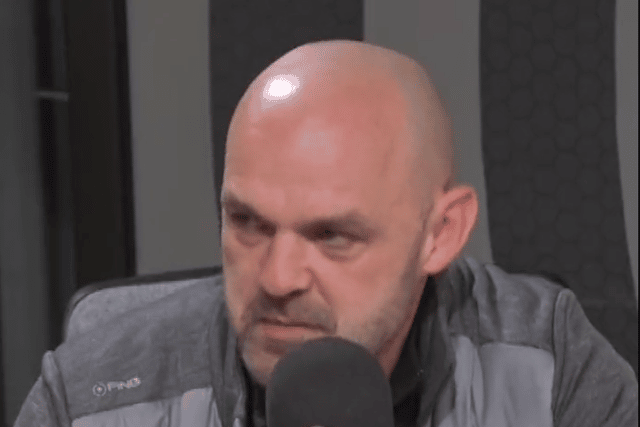 The former England international believes the Scottish champions present a "better option" to Rodgers than managing Leeds United.
He told talkSPORT: "As a player and a manager, sometimes you might want a fresh challenge and to move on from a club, but you can only choose an option that' on the table. You can't make them up. So if Leeds and Celtic are his only choices and if he doesn't want to manage in the Championship - which I don't blame him for, who knows what can happen in that league whoever you are - Celtic are probably the better option."
Mark Wilson (For)
The ex-Celtic defender has backed the club's decision but warned Rodgers that a new-look Rangers side will offer a "tougher challenge" next season. The Clyde 1 regular believes the Ibrox men have improved under Michael Beale and they will provide more competition over the next 12 months.
Speaking on Superscoreboard, he said: "Of course the Rangers team at the minute is better than what Brendan Rodgers faced. They probably will get stronger with some of the signings and what Michael Beale is doing, so it's a big challenge.
"There is no doubt about it, but you can't diminish what Brendan Rodgers did when he first came to Glasgow I don't think you can get a double Treble and set the team up for another Treble and not be a top manager."