We spoke with the director of Typist, Artist, Pirate, King - a brand new semi-autobiographical film that follows one of the most under-appreciate women artists of the 20th century.
Premiering yesterday on International Women's Day, March 9, at Glasgow Film Theatre as part of Glasgow Film Festival, Carol Morley's latest film captures the life and spirit of Audrey Amiss, an artist whose work was discovered posthumously. Audrey spent most of her adult life in and out of psychiatric hospitals and had been diagnosed with paranoid schizophrenia, before she passed away in 2013.
Following the artist's death - her family found over 50,000 sketches, notes, annotations, and other pieces of artwork created by Audrey, offering a massive insight into the mind of one of the most unique artists of the 20th century. Amiss lived with paranoid schizophrenia and bipolar disorder amidst a range of diagnosed mental health conditions.
Carol described Audrey as a fascinating figure, a woman who 'you might cross the street if you seen her coming towards you at first, but if you got to know her, you'd find that it's someone that you'd more than likely really want to be close to'.
Audrey Amiss is portrayed by Monica Dolan in the film, and is joined by Kelly Macdonald of Trainspotting and Line of Duty fame - who plays the fictional accompanying psychiatric nurse who joins Audrey on a road trip from London to Sunderland in hopes of getting Amiss' artwork displayed. While the film is ficticous, it's content, characters, and scenes are heavil
y inspired by the meticulous recordings Audrey made over her life in the form of notes, journal entries, artworks, letters and accounts.
We spoke with the director Carol Morley, who has spent the best part of eight years combing through the Audrey Amiss catalogue to create Typist, Artist, Pirate, King, to get her insight into the life of Audrey Amiss - here's what she had to say:
Hello, my name is Carol Morley, and I'm here at Glasgow Film Festival with my film that I wrote and directed; Typist, Artist Pirate, King.
Yeah, so Typist, Artist, Pirate, King takes the form of a road journey back to Sunderland, where Audrey Amiss came from. So Audrey Amiss was a real person. And she was an artist who studied at the Royal Academy in the 1950s.
She was originally from Sunderland, and she studied painting and in her fourth year, she had what's called a psychotic breakdown and got diagnosed with paranoid schizophrenia.
So up to the end of her life when she was 79; she was a revolving door psychiatric patient - in and out - but she kept up her typing, kept her up her work for the civil service, and kept up her art.
So anyway, after she died, her family accessed her flat in London and found 50,000 sketches, diaries, scrapbooks, of everything that she'd eaten every day with annotations, and they donated it to Welcome which is the biggest scientific charity, I think the biggest in the world.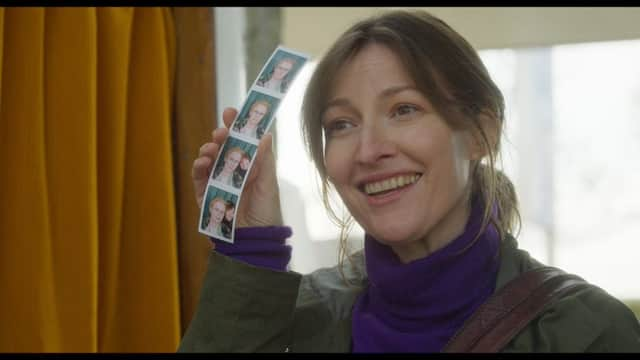 And they took the collection on and I got a few years later, I got a screenwriting fellowship. And at that point Audrey's archive had not been catalogued, it was still like stuff that was swept off the coffee table in one box, very exciting. And within that box, I remember I was looking in this first box and it was biscuit crumbs and pens and pen tops and 50ps and bits of this and that.
And within it, there was a passport, her old passport, where you still have to put your occupation and she'd written Typist, Artist Pirate, King, and I'm like that is the title of the film. And I was drawn to Audrey because she's a great artist. But the person she was she was really erudite, really funny, she likened herself to Don Quixote. So I felt if you liken yourself to Don Quixote and really believe it, you probably deserve to have a film made about you.
And therefore, to make a film about her felt inevitable, and then to show her brilliant art in a way that had never been shown before because she wasn't really able to. I think once she put on her own show and paid for the gallery, but she was never recognised in her lifetime. Only this time, she was at the Royal Academy, where she was seen as a very promising student and, you know, was hung in their shows, but then she ended up just living outside of the art world.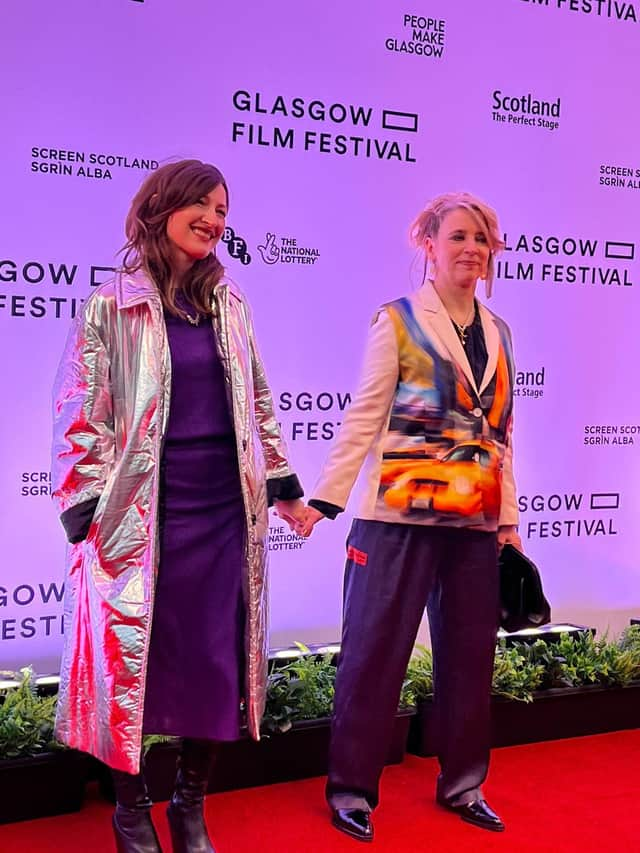 But she was very funny. And that I think that was appealing. And also Audrey was the kind of person that some people would avoid walking down the road because they'd see someone walking towards them with a load of bags, talking out loud, possibly shouting at them, and would say, I'm crossing the road. And I feel that when you get to know
Audrey through her diaries, you're like that that person had all this going on and all this sense of the world and she was really bright and intelligent and she had so many ideas about things. She didn't deserve to be ignored.
Glasgow Film Festival takes place at the Glasgow Film Theatre and other locations around Glasgow city centre. For updates on city centre life, follow the #LoveGlasgow hashtag across social media for inspiration, city guides, what's on listings, days and night out ideas this spring.