Michael Beale adamant Rangers are 'four of five' signings away from closing gap on Celtic
The Ibrox boss confirmed he has held talks with potential signing targets in recent weeks.
Watch more of our videos on Shots! 
and live on Freeview channel 276
Visit Shots! now
Michael Beale believes Rangers require around 'four or five' signings to lay down a serious challenge to Celtic - revealing that he's already held face-to-face talks with a number of potential recruits.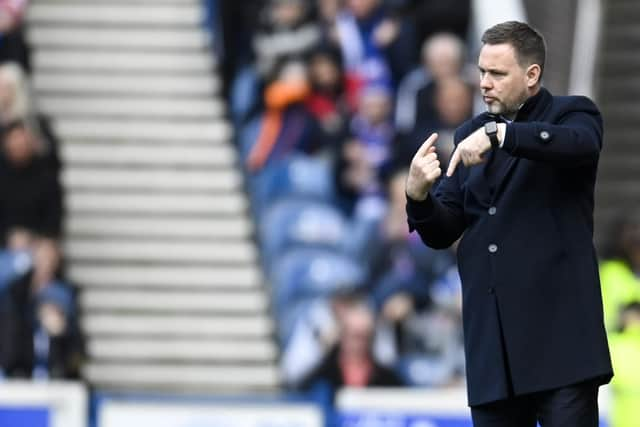 However, the Englishman insists he has travelled to meet with several prospective signings, who could offer "more variety and depth" to his squad next season.
Speaking to Ally McCoist and presenter Laura Woods on talkSPORT, Beale said: "Since I've come in, there's obviously been the one result in the league that was disappointing which was last weekend. I though we played quite well in the game and the result went against us. On another day, it could have gone for us.
"I think right now, this group has probably given me what they can, and we're probably four or five players away from being where I want us to be. That's nothing against the players that are playing just now, it will just make us stronger.
"Certainly the first part of the season next year, with hopefully the Champions League, if not definitely the Europa League, e're got 14 or 15 weeks of 3-game weeks, and it's fair to say our squad needs more variety and depth. I want us to play with a bit more pace and energy.
"Having that pre-season with the group is good. In my first year as a manager, I feel really comfortable in the two jobs that I've had. There's been a lot of change recently with Ross (Wilson) moving on and a new chairman, but that's fine. It doesn't affect what happens on the grass in training every day.
"For me, I just focus on the football and player recruitment is something that the manager should be heavily involved in; It should be your choice, it should be something that you have a big say and influence on because it's you who coaches the group.
"When you look at a group of players in the changing room, you know they've given you everything they can so you know where you need to strengthen. In my eyes, I'm really open to that. I've been in this club with these demands for quite a long time in the two spells."
He continued: "Obviously Ross Wilson moved on last week but a lot of the plans have been in place since I came in in November. It's something we've been constantly talking about every day, if you like.
"We were so close in terms of here at the training ground. Now Ross has moved on, I'm leading that and I've been away speaking to some players over the last couple of days and it's something that's constantly ongoing in the background. I think in the short period right now, it may suit me better than someone coming in in the middle of what we're doing. I feel like I've got really good support from John Park and the recruitment.
"I feel like I've got real good support from the recruitment staff. A lot of the work's been done, it's now executing it. I'm quite fussy, I like to go and meet the players and see them face to face. That was how we did it with Niko Raskin and Todd Cantwell. It wasn't just the businessmen dealing with it, I like to go and see these boys and sit in front of them.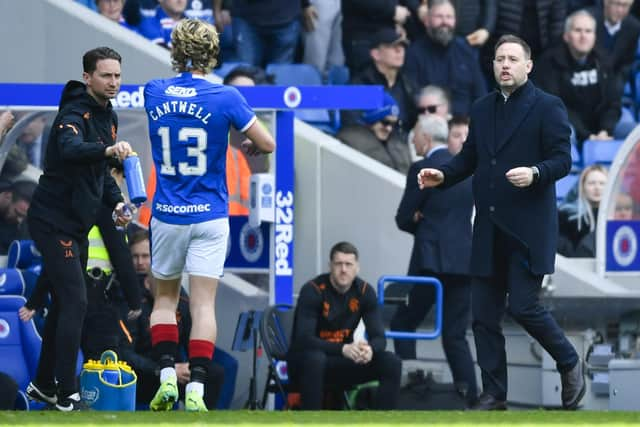 "I've been away doing that over the last few weeks, every day off, every moment in the schedule when I can, I've been away travelling to meet people along with Ross. Now, I'll just continue to do that on my own. I've got a real clear idea of what I want to do in the summer and how I want the team to look.
"That's taking nothing away from the players that I have here now, and have gone on a really good run and shown improvement. I'm pleased with the boys, but it's fair to say for the fans and the team as well that we need some fresh faces in and the energy that that brings.
"When you are sitting down with a player and you are talking about the history and what our club provides a player, I think you can see why it's such a big club and why players are really intrigued and excited to come here. That energy they will bring into the room will help the team for sure."